Your daily source for trading strategies, tech news, and politically incorrect humor

Your daily source for trading strategies, tech news, and politically incorrect humor.
Dear eMBers,

Your Morning Bullets are here. Let's dig in.
INVESTOR INSIGHTS – Market Update
Trading ended yesterday at 1:00pm EST.

The day was relatively quiet, and volume was – of course – down.

Small caps outperformed the market modestly. The Russell 2000 was up more than 0.1%.

Meanwhile, the Nasdaq added 0.1%, the DJIA was down a fraction and the S&P 500 fell 0.1%.

Most of the S&P sector rose. Exceptions included industrials, health care, communication services and energy.

But there was a breakout in the midst of the sleepy session.

In the natural-resources field.

4 mining stocks broke past buy points.

Who were they?

One was First Majestic Silver (AG). It's a Canadian based mining company with operations in Mexico.

Another was SSR Mining (SSRM). It broke to an all new high. This just 24 hours after breaking out of a cup-with-handle-base. It's another Canadian company. But it has mines in the US, Canada, Mexico, Peru and Argentina.

Who were the other two?
YOUR SILICON VALLEY (LIBERAL) OVERLORDS
Tech stocks in the S&P 500 have had a great 2019.

But analysts think things could get even better in 2020 for some of them.

These analysts have identified a dozen stocks in the Technology Select Sector SPDR Fund (XLK) that they think could jump 10% or more in 2020.

While 10% may not seem like much – it is when you consider that the XLK already jumped 47% in 2019.

Those numbers leave all of the other sectors in their dust.

While analysts aren't always spot-on, this is where they'll be looking for tech riches in 2020.

Paypal (PYPL)
Paypal is up 29% in 2019 – leaving plenty of room for an upside. Analysts are forecasting the stock will rise about 17% in 2020. Taking it from 108.61 to 125.70. It's the biggest potential of any tech stock in the S&P 500.

Keysight Technologies (KEYS)
This company makes electronics measurement gear. It's up 68% in 2019 – 103.96. Analysts think it's good for another 15% in 2020. They predict it will reach 119.92 by the years end.

Who are the other 10?
TRUMP DERANGEMENT SYNDROME
There has been a surprising shift in the Democratic party.

And it should scare people much more than it does…

Since the infancy of the civil rights movement, Democrats have considered themselves the "torchbearers" of individual liberties.

But of late, there has been a decided shift in their priorities.

"The left wing increasingly favors intrusion in all aspects of American life and advocates policies diminishing personal rights in favor of state power and jeopardizing the social contract."

And they now find themselves guilty of the very thing they once accused the Christian right of doing – trying to take away your personal autonomy.

The same Democrats who once gained votes by waving a banner claiming they were the defenders of individual rights in the nation have now laid that banner down.

And instead of picking it back up, they're trampling all over it.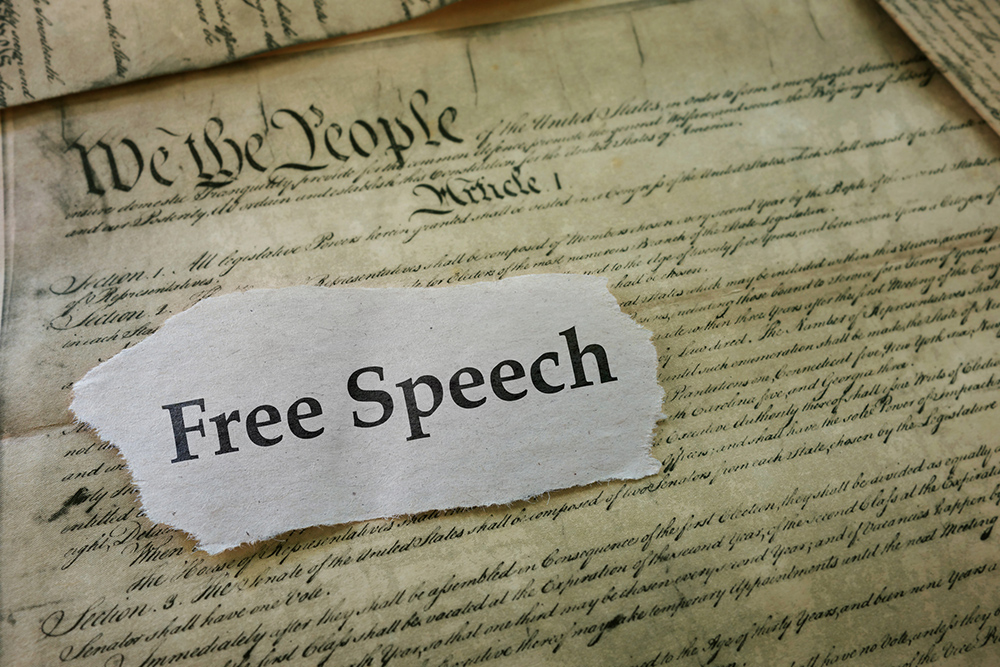 Image Source: HR Daily Advisor
"Widespread calls for safe spaces, incessant demands of progressives to be comfortable, and constant disruptions of conservative talks on campuses have replaced the rallies championing the First Amendment."

And no one is safe – not even Harry Potter author J.K. Rowling.

Even advocating free market principles could soon become "hate speech."

"Free speech has firmly given way to groupthink with a constant race to the bottom. Only the most woke survive in this heated political environment, to the detriment of healthy debate in our country."

As Gerald Ford famously put it, "A government big enough to give you everything you want is a government big enough to take from you everything you have."

Take a look at just a few of the basic rights and freedoms our Democratic contenders are willing to sacrifice on your behalf…

Does this vacuum spell opportunity for the Republican party to now carry the standard for civil liberties?
Here's my #1 loophole for this tax season.
I call it "the paycheck loophole."
It doesn't matter whether you make $50,000 or $500,000…
Kiplinger says it can add "thousands of dollars each year."
To prove it, I reached out to David Andrews, a regular salaried employee of ours.
Christmas used to be a time for snowball fights.

Now, it's a time for snowflake fights.

And Trump wants to arm you for Victory!

That's why they launched a site on Tuesday – SnowflakeVictory.com.

It's goal?

To teach you "how to win an argument with your liberal relatives" over the holidays.

There are sections for a ton of topics – ranging from immigration to the impeachment battle.

And there are pro-Trump talking points for each.

"We know that at Christmas and holiday time, there's always that liberal snowflake relative who starts an argument and then runs and hides. This year, don't let them get away with it."
CRAZY-INTERESTING OR RIDICULOUSLY-WEIRD
One man's trash is literally another man's treasure.

Meet Nelson Molina. He's a retired New York City garbage man who has collected 45,000 "treasures in the trash."

"My mother always told me if I ever find something that someone could use, never throw it away, just put it away somewhere."

So that's exactly what he did.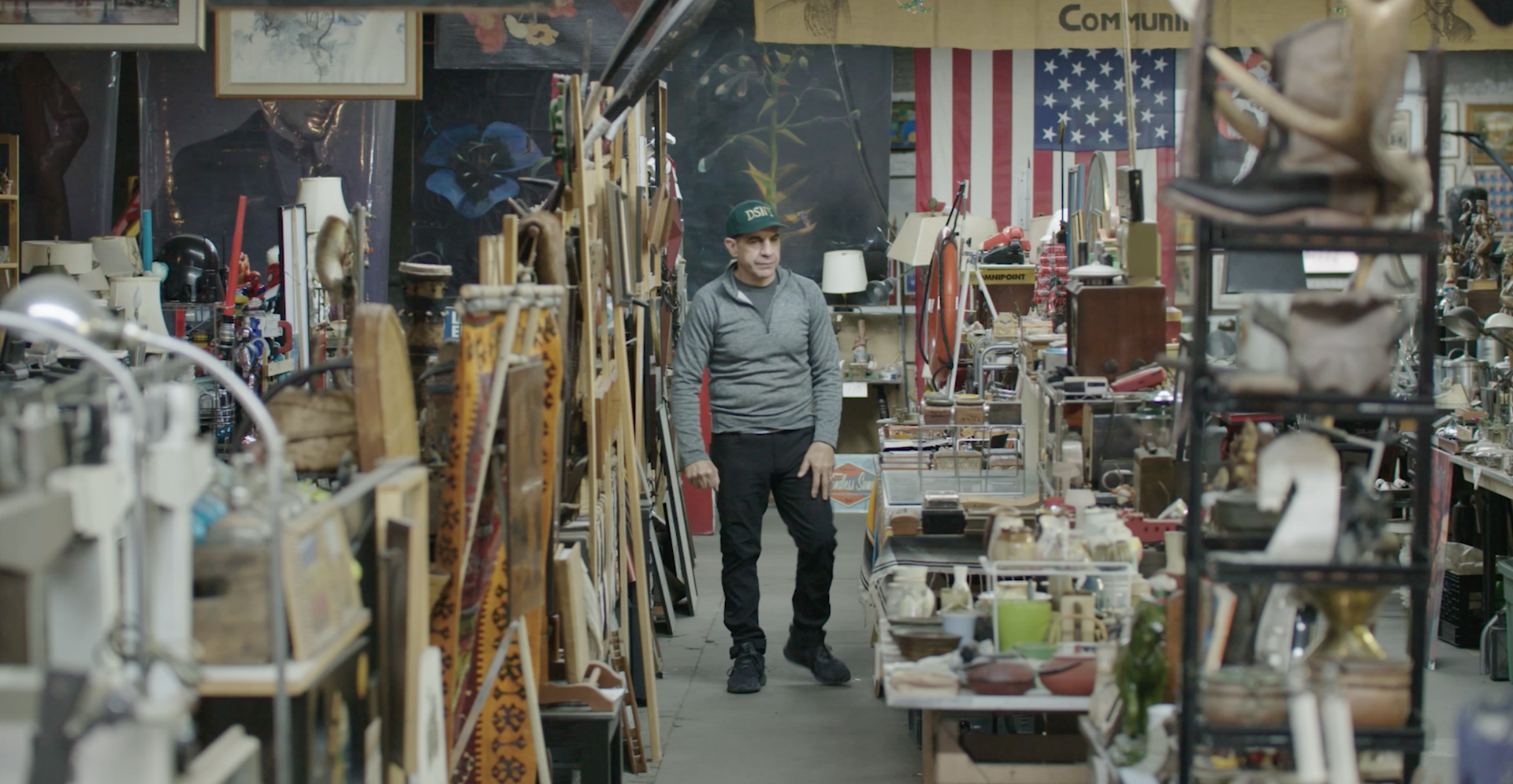 Image Source: Yahoo.com
And he had a knack for it. Some even call it a sixth sense for discovering treasures hidden in the trash.

And they are all on display at Garage 11.

The value of his collection?

An estimated $170,000.

What do you think?
ADDITIONAL READING AND RESOURCES (ARR)
Thanks for reading today and being a loyal subscriber.
Your biggest fan,
Frederick Frost
P.S. We'd love your opinion.
How useful did you find today's Morning Bullets?
Not useful – It was ok – It was good – Very Useful
12.88% 13.20% 47.85% 26.08%
Note: Percentages are updated once per week on Sundays and include all feedback since inception.