Your daily source for trading strategies, tech news, and politically incorrect humor

Your daily source for trading strategies, tech news, and politically incorrect humor.
Dear eMBers,

Your Morning Bullets are here. Let's dig in.
INVESTOR INSIGHTS – Market Update
According to Mastercard, this was a record year for online retail sales.

Which is pretty impressive when you consider how short this holiday shopping season was.

The "prime time" for holiday sales runs between Thanksgiving and Christmas.
But this year, Thanksgiving didn't arrive until November 28th.

Which meant the shopping season was almost a week shorter than normal.

The last time that happened was in 2013.

And it was fraught with problems.

But in the past 6 years, retailers have been beefing up. And those problems were anticipated and dealt with.

Holiday sales can account for up to 40% of a retail's annual transactions.

In 2019, online holiday sales accounted for 14.6% of all retail sales. That was up 18.8% over last year.

Low unemployment and rising wages certainly haven't hurt.

Online sales went up 6.9%. The National Retail Federation had only forecast 3.8-4.2%.

The national average over the past five years has been 3.7%.

Meaning 2019 was about 86.5% better.

Find out how brick-and-mortar retail fared in comparison.

And how Amazon made things harder for their online competitors.
YOUR SILICON VALLEY (LIBERAL) OVERLORDS
Federal cannabis reform has hit several snags this month.

The House tried to pass these reforms by attaching them as riders to spending legislation for the coming year.

But the Senate shut it down.

These riders would have accomplished a number of important areas, like:
Keeping the government from interfering with legal cannabis operations

Easing their access to US banking

There are other implications – and all of them are things the industry needs to function as it should.

Cannabis is now fully legal in 11 states.

And these businesses are growing both in size and in popularity.

But the red tape and uncertainty will continue well into 2020.

Another rider would have stopped the US Justice Department from using taxpayer dollars to stop states from implementing their own laws about possession, distribution and cultivation.

Instead of adopting it, they abandoned it in favor of one that only protects medicinal marijuana.

What other laws have been blocked?

And what does this mean for the industry at large?
TRUMP DERANGEMENT SYNDROME
Today, we find ourselves in uncharted waters.

The House has voted on two impeachment articles against President Trump.

When it happened in 1998, the House approved a resolution to send the articles to the Senate within minutes of the vote.

But not this time. This time, the House is holding them hostage.

And the stalemate will definitely continue until at least January 7th.

Pelosi is refusing to do anything until… Until what?

Honestly, no one really knows why Nancy is holding onto the articles.

But Fox News keeps asking.

And they've been able to drum up 13 theories to explain her motivations and end game.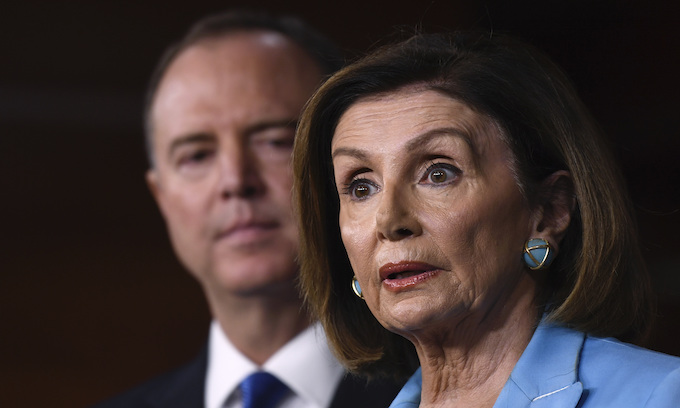 So, let's explore a few of these theories.
Pelosi really and truly doesn't think the Senate will conduct a fair trial.

Pelosi is actually using the "holding time" to secure Senate consideration on some stalled bills. McConnell had said that the Senate wouldn't start on USMCA (or others) until after the Senate trial.

Impeachment is really sucking for the Democrats. Pelosi did earlier state she wasn't a fan of impeachment. Maybe she's now trying to protect vulnerable Democrats who supported the measure.

Nancy is terrified of a Senate trial – where Republicans could call some potentially dangerous witnesses to to the stand.
There are several other reasons that could be motivating this move.

The fact remains though that until something changes, Washington now hangs in suspended animation.

And it looks like it'll still be that way well into the New Year.
What's really interesting is that the longer this gets delayed, the harder it's going to be for Democratic Senators running for President to run their campaigns…

Do you think that Pelosi will get her way, or will all of this blow up in the Democrats faces?
Five hundred miles outside of Silicon Valley…
This tiny company — trading under a code name — is about to unleash a radical, new $12 trillion technology.
Mark my words…
BlackRock, JPMorgan Chase and Deutsche Bank — to name just a few — have all started quietly scooping up shares.
Because they recognize the extraordinary potential here, as I do.
This stock may never be this cheap again. Now is the perfect time to grab as many shares as possible.
Bookies want you to know you can bet on a Trump win in 2020.

Literally.

According to the US-Bookies.com, right now it might as well be "in the bag."

"Over the past week, Mr. Trump went from 1/1 to 10/11 to win the 2020 Presidential election."

AFTER taking impeachment into account.

"The betting markets now suggest the upshot of this entire process is that Trump is more likely to win 2020."

They've even created a "live election tracker." At the beginning of the month, his odds were at 40%. As of now, he's got a 47.6% chance of winning.

Joe Biden is his closest competitor. His numbers?

13.9%.

Find out how the other candidates are faring (and how you can get in on the action.)
CRAZY-INTERESTING OR RIDICULOUSLY-WEIRD
There have been a lot of food and diet crazes. Especially right after the holidays.

Could this be the one that helps you actually live longer?

That's what the New England Journal of Medicine is suggesting about intermittent fasting.

Weight loss, lower blood pressure and improved longevity.

So, how does it work?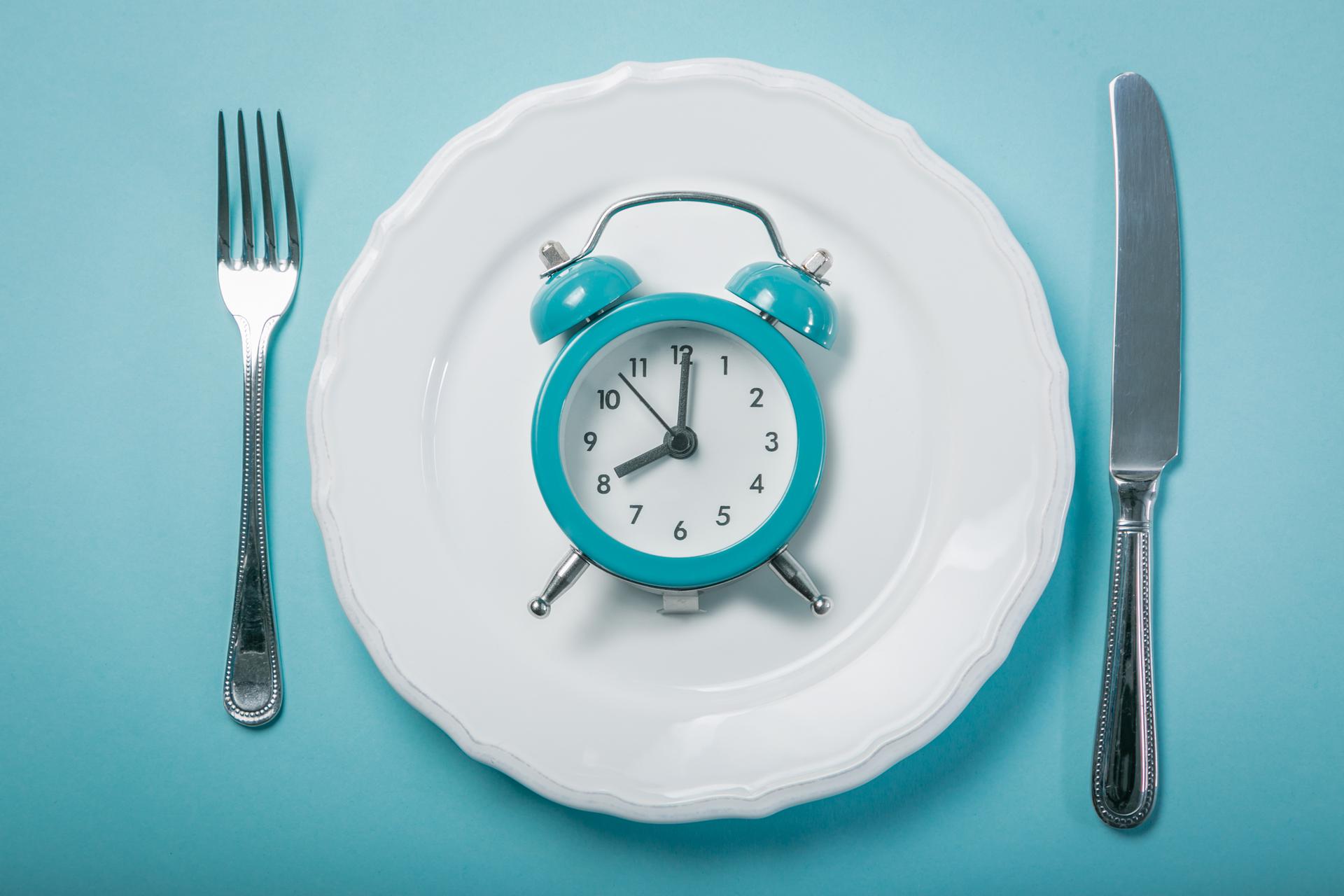 Image Source: Harvard Health – Harvard University
The study followed two types of fasting.

In the first, people only eat for 6-8 hours a day and fast for the remaining 16-18. In the other, participants ate as normal for five days, but fasted for two days. And the two days of fasting were capped at 500 calories each day.

Switching between fasting and eating actually improves cellular health with a metabolic switch. In metabolic switching, cells use up fat and convert them to energy.

What do you think – could it work for you?
ADDITIONAL READING AND RESOURCES (ARR)
Why Everyone is Getting Rich Right Now – And You're Not
Hundreds of thousands of Americans have been hit by a wave of wealth. Over the past year, the U.S. has minted an average of 1,800 new millionaires a day. How did they do it? For the first time in history, two of these millionaire investors have joined forces to help you learn the secret moneymaking strategy of the wealthy and connected.
Click here to watch their presentation.
Thanks for reading today and being a loyal subscriber.
Your biggest fan,
Frederick Frost
P.S. We'd love your opinion.
How useful did you find today's Morning Bullets?
Not useful – It was ok – It was good – Very Useful
12.88% 13.20% 47.85% 26.08%
Note: Percentages are updated once per week on Sundays and include all feedback since inception.