Your daily source for trading strategies, tech news, and politically incorrect humor

Your daily source for trading strategies, tech news, and politically incorrect humor.
Dear eMBers,

Your Morning Bullets are here. Let's dig in.
INVESTOR INSIGHTS – Market Update
Yesterday was another record maker in the markets.

All three major indexes not only posted gains, but set new, all-time high benchmarks.

The DJIA gained a total of 190.85 points and rose 0.5% to 28,066.47.

The S&P 500 rose 0.8% to 3,133.64.

And the Nasdaq Composite rose 1.3% to 8,632.49.

So, how does that look over the long term?

The Dow is up 20.3% YTD.

The S&P is up 25% YTD.

The Nasdaq is up 30.1% YTD.

Again, investors are being fueled by their faith that the US-China trade talks will make some progress.

"The market still expects a phase one deal that (most importantly) removes the threat of any further escalation in the trade war."

Many feel confident a phase one trade deal will be reached by the year's end.

Which stocks made their mark yesterday?

What deals did the market like?
YOUR SILICON VALLEY (LIBERAL) OVERLORDS
If there was one thing Chick-fil-A had, it was a strong (and loyal) conservative customer base.

But what will happen now that they've pandered to the left?

And should we be shocked that they did it?

The Chick-fil-A Foundation has formally severed ties with two of the Christian charities they support: The Salvation Army and The Fellowship of Christian athletes.

Why?

Because "progressive" activists wanted them to.

Because they've been bullied into bowing down to a base that will never "embrace" them the way their Christian base did. By a group of people that will only continue until nothing that Chick-fil-A once stood for remains.

In FrontPageMag.com, investigative journalist Daniel Greenfield shares how it all came to be.

His opening paragraph pretty much sums it up:

"Chick-fil-A's announcement that it was dumping the Salvation Army and the Fellowship of Christian Athletes, which have come under attack by gay activist groups, caught Christian fans of the fast food chain by surprise. It shouldn't have if they had been paying attention to CFA's corporate structure."

That's when he introduces you to Rodney D. Bullard, the Chick-fil-A Foundation's Executive Director. Who happens to be an Obama and Clinton donor. But snuck through the public smell test because he worked with the Bush Administration.

Learn when the writing should have been on the wall and what will happen next.
Not just for Chick-fil-A, but for any business with higher calling…
TRUMP DERANGEMENT SYNDROME
It's an interesting week in the world of Democrats.

A number of them are scrambling to change their rhetoric when it comes to impeachment proceedings. That's because they can see that it's losing steam with the public. Especially those all-important "swing" voters.

Now, instead of impeachment, you'll hear a lot more about "censure."

And with some recent updates out of the Swamp, you may start seeing elected Democrats under increased scrutiny themselves.

Like 75% of "The Squad."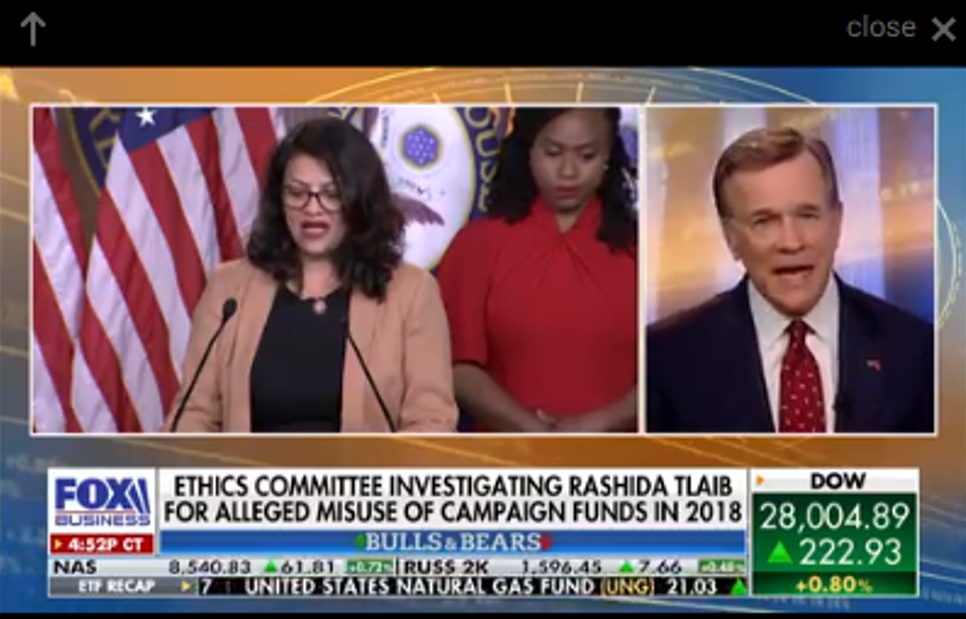 3 out of the 4 Democratic Divas are facing accusations that go to how they spent campaign funds. One could even result in jail time.

The three in question are Democratic Reps. Rashida Tlaib, Ilhan Omar and Alexandria Ocasio-Cortez.
Check out where and how bad each one of them crossed the line.
Then ask yourself an important question:
Will Democrats be as willing and eager to police their own party as they have been to take down Trump?
5G has been promised for years.
In 2019, it's finally here.
By year's end… almost 100% of the country will be 5G-capable.
Stocks have already shot up in anticipation of its arrival.
Extraordinary gains like 11,567%… 8,580%… 7,311%…
The list goes on and on.
Apple isn't the only smartphone maker launching a 5G-enabled phone. Every major consumer electronics company on the planet is launching its own 5G devices.
And every single one of these devices – they will number in the billions – will depend on an essential component to connect to 5G. Jeff Brown spotted the company that provides that component. This is a stock that investors will want to own.
Due to the amount of activity, this opportunity can end at any time.
Trump has been getting some support from some unexpected places.

A stellar win to add to the recent victory in the Supreme Court regarding his tax records.

This win focuses more on the voters.
And shows some numbers that should have the Democrats quaking in their boots. Not one but two polls are showing much stronger than expected support for Trump in the African American community.

Rasmussen polled Black American support for Trump at 34%.

Emerson polled at 34.5%.

And if the uptick continues, Democrats could be in some serious trouble.

And it's been rising since last year, when it was in the mid-20's.

It's quite the swing when you consider that there was only an 8% African American turn out for Trump in 2016.

His policies, which relies on results, not rhetoric to sway potential voters, seem to be working.

His support in the Hispanic community has also been climbing. In 2016, 28% of the Hispanic population voted for him. Today, 38.2% of Hispanics approve of his performance.

With a divided line up heading into the primaries and poll results like these, it's looking like those tables have started to turn.

Are the Democrats doomed to another sore loss? We think so…
CRAZY-INTERESTING OR RIDICULOUSLY-WEIRD
Turns out that raising AI is a lot like raising kids.

Output directly reflects input.

And AI program GPT-2 maybe spent a little too long learning and reading fan faction.

Based how the program completes randomly input writing prompts, AI leans towards the creepy.

Check out this one (there are more if you follow the link). The bold content is the author's short prompt.
Everything that follows comes from the mind of AI…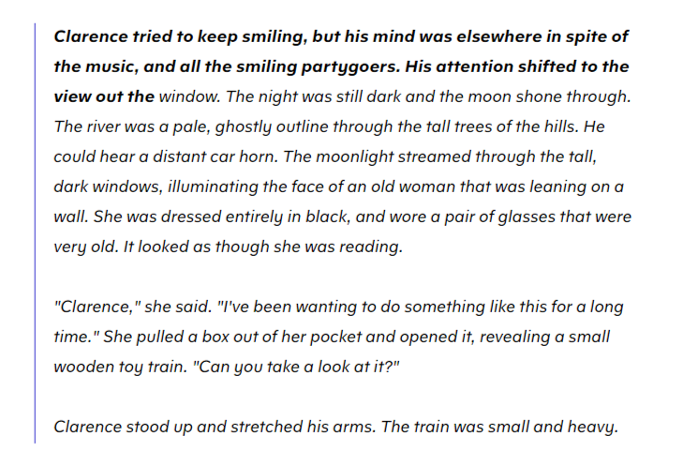 Source: TheOutline.com
You can play with it, too (if you want to) – just use a widget called TalktoTransformer.

The mind of AI might just surprise you. Or just creep you out.
ADDITIONAL READING AND RESOURCES (ARR)
Thanks for reading today and being a loyal subscriber.
Your biggest fan,
Frederick Frost
P.S. We'd love your opinion.
How useful did you find today's Morning Bullets?
Not useful – It was ok – It was good – Very Useful
12.68% 13.26% 47.71% 26.35%
Note: Percentages are updated once per week on Sundays and include all feedback since inception.