Your daily source for trading strategies, tech news, and politically incorrect humor

Your daily source for trading strategies, tech news, and politically incorrect humor.
Dear eMBers,

Your Morning Bullets are here. Let's dig in.
INVESTOR INSIGHTS – Market Update 
Should recession fears be in our rear view?

Maybe, according to one of Barclay's top economists – Michael Gapen.

He has revised the percentage chance he puts on a US recession.
In mid October, his number was as high as 30%.

Right now, it's sitting at 20%.

And he says that in any given year, there's a standing 10% chance.

So, what could happen to drop the recession risk even more?

Well, we could make some progress in the US-China trade negotiations. That would help.

So would a little resolution in the Brexit drama.

"The deceleration in manufacturing seems to be abating. That's the good news," said Gapen. "The bad news in that report is the services side of the economy seems a little weaker than expected."
What should you be keeping your eye on?
YOUR SILICON VALLEY (LIBERAL) OVERLORDS
The Huawei blacklist saga continues.

And some are winning more than others.

Microsoft was just granted a license to "export mass-market software" to the Chinese tech giant.

We're just not real clear on what that means.

In theory, it could mean Windows and Office.

Which means that Huawei could offer PCs like the MateBook X Pro.

While Wilbur Ross has hinted that some companies may get approvals to work around the blacklist ban, many will get shot down.

One company who hasn't yet received a license is Google.

While means that Android phones from Huawei would ship without Google apps (like Chrome and Gmail.)
TRUMP DERANGEMENT SYNDROME
"Dear Nancy: These fine books on Watergate should help you not embarrass yourself again by claiming that Ukrainegate is 'so much worse than even what Richard Nixon did.' This is absurd and patently false. Enjoy! All my love, Deroy Murdock"

That's the note that went with Murdock's gift to Nancy Pelosi.

He sent it after she had the audacity to take to the airwaves on November 14th to say this:

"The cover-up makes what Nixon did look almost small." And she told Face the Nation, "I mean, what the president did was so much worse than even what Richard Nixon did."

Time for a reality check, Nancy!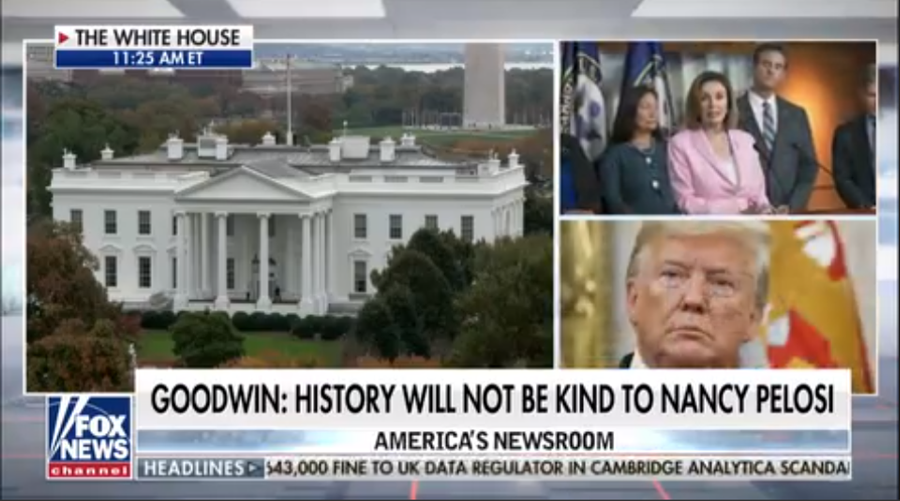 You are either deeply in the dark or deeply dishonest.

It's like claiming a toy chihuahua is more dangerous than a Doberman.

Take a look at the two impeachment stories side by side and see what you think.

Is Ukraine-gate worse than Watergate?



While America's pot market has been blowing up... with pot stocks soaring 1,000%... 2,000%... and even 5,000% and more.
 
Financial institutions have been forced to wait on the sidelines.
 
As Troy Dayton, CEO of Arcview Group, a world-leading market research company used by Forbes, Bloomberg, and The Wall Street Journal says...
 
"There are billions of dollars in institutional capital chomping at the bit to take advantage of [pot]... but so far [they] haven't found a major way in."
 
That's because, thanks to an outdated, 80-year-old federal law, financial institutions can't invest in American pot stocks. Not a single one.

An estimated $340 billion of institutional capital has been blocked from entering American pot stocks.


And now, in the coming weeks — maybe even the next few days — it's finally expected to happen.

The outdated, 80-year-old law banning institutions from investing in American pot stocks, is set to be reversed.
				
Investors who make this one simple move ahead of time could make an absolute fortune.



 

Read More

 
Impeachment is failing and Trump's going to win.

That's the takeaway a lot of folks are taking from the recent hearings.

"Our assessment," wrote Politico Playbook's Capitol Hill pulse-takers, Jake Sherman and Anna Palmer, "remains that this has not moved a single vote in the House of Representatives. In fact, Republicans believe a few Democrats will vote with them against impeachment —although that might be wishful thinking."

That's the gist of a recent ForeignPolicy.com article.

And it's certainly not a pro-Trump publication.

Take a look at what it says about today's Democratic party and candidates.

And what it means for us Conservatives poised for another big win in 2020.
CRAZY-INTERESTING OR RIDICULOUSLY-WEIRD
So long, stuffing.

Reynolds Wrap wants to make a new addition to the Thanksgiving table.

And it's not the traditional take on things.

Mac & Cheese turkey, anyone?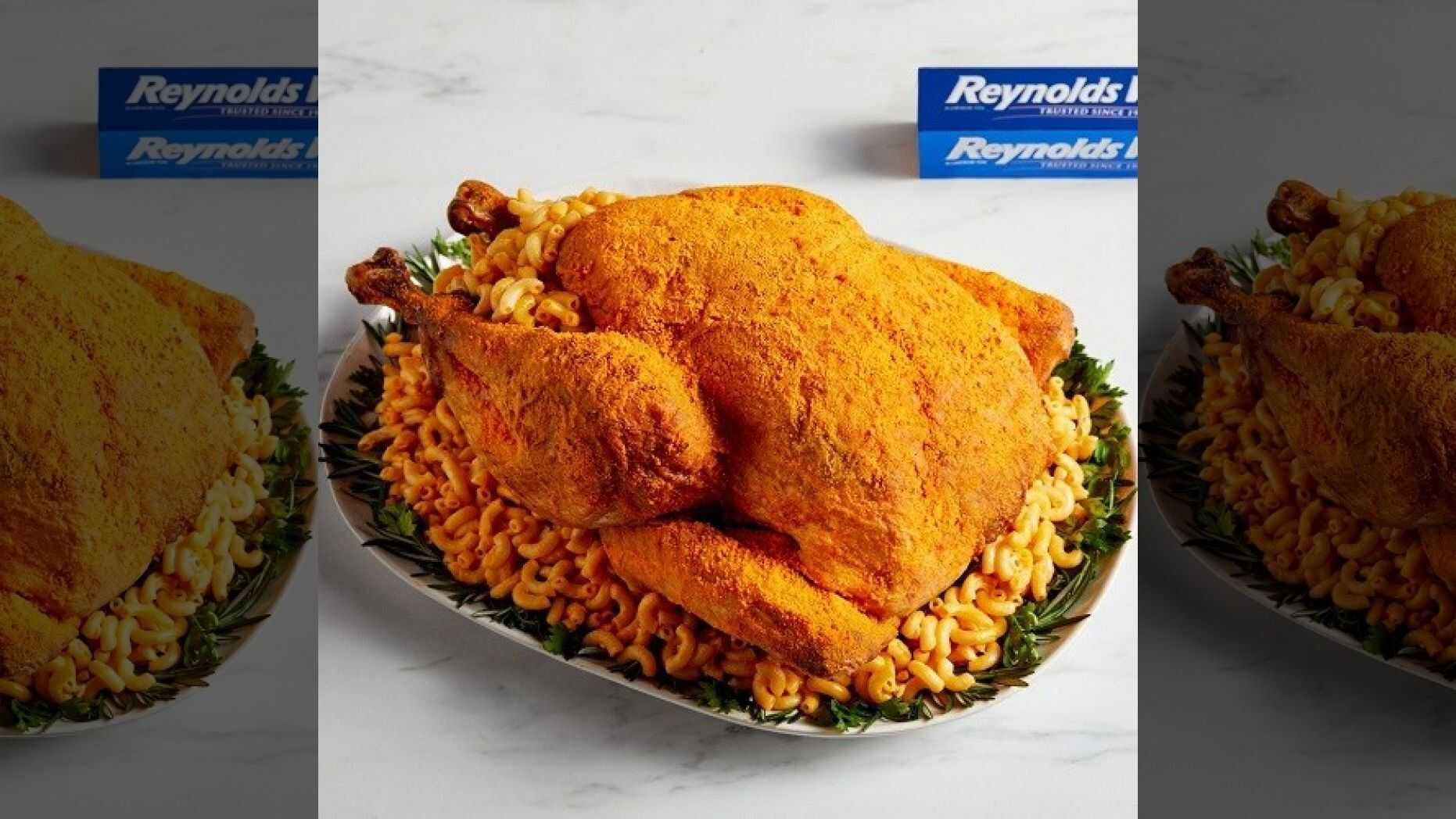 Source: Reynolds Wrap
It's a new take on everyone's favorite bird.

And it looks like one that kids might appreciate more than their adult counterparts.

It's a less complicated recipe than last year's Glitter recipe.

And more appetizing than the previous year's Flaming Hot Cheeto's turkey.
ADDITIONAL READING AND RESOURCES (ARR)
Thanks for reading today and being a loyal subscriber. 
Your biggest fan, 
Frederick Frost
P.S.   We'd love your opinion.
How useful did you find today's Morning Bullets?
Not useful – It was ok – It was good – Very Useful
   12.71%         13.29%         47.61%          26.39%
Note: Percentages are updated once per week on Sundays and include all feedback since inception.