Your daily source for trading strategies, tech news, and politically incorrect humor

Your daily source for trading strategies, tech news, and politically incorrect humor.
Dear eMBers,

Your Morning Bullets are here. Let's dig in.
THE TIME FOR SILENCE HAS PASSED…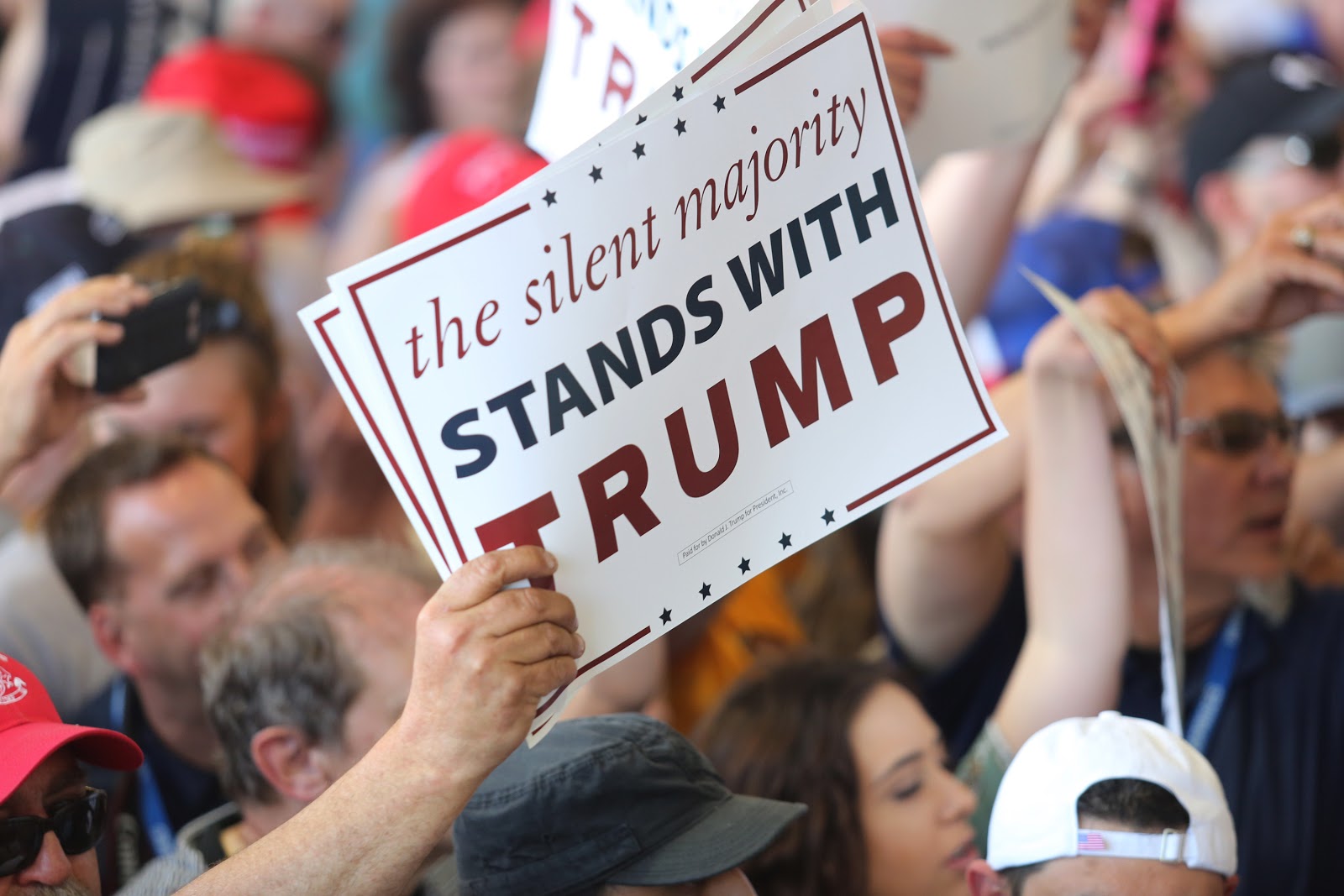 The time for silence has passed.

Join Morning Bullets as we speak out in support for Trump 2020.

Just text 630558 to (202) 601-9111.

Then share your New Year's 2020 message of support for President Trump. Once yours is ready, our sponsors have already agreed to cover your postage!

We'll print it and post it – getting it safely on its way to the White House.

Let's stand up for the President who's standing up for US!

Text 630558 to (202) 601-9111 now.

* Only open for our subscribers. One entry per text code. Interested parties who are not subscribers can opt-in to Morning Bullets at www.morningbullets.com.
INVESTOR INSIGHTS – Market Update
Welcome to 2020!

Today, the markets are closed, which provides a unique time to take a look back through time.

Because December 31, 2019 didn't just wrap up a year.

It wrapped up a decade.

And it was a good one.

From the tail end of 2009 until December 5, 2019 let's see what the markets have done.

The Dow returned 165% (with dividends being reinvested.)

The S&P returned 244%.

That would make the compounded annual growth rate for the Dow 10.2%.
It would be 13.2% for the S&P.

So, who were the biggest winners of the decade? Some might just surprise you.

Netflix Inc. (NFLX) was the clear winner. The total return from December 31, 2009 until December 5, 2019 was 3,767%. It spent three years as a Top 10 performer.

But far fewer people had heard of the #2 spot, an investment company MarketAxess Holdings Inc. (MKTX). It gained 3,182% and spend two years as a Top 10 performer.

Who were the other 18?
YOUR SILICON VALLEY (LIBERAL) OVERLORDS
Meet Alexander Kott. He's the chief scientist at Combat Capabilities Develop Command's Army Research Laboratory.

And he was recently tasked to pick the Army's top 10 science and tech advancements of 2019.

To make his list, he chose "the ones that had the potential for long-term game change – something that could actually lead to a major change in future capabilities and, at the same time, that was well grounded in foundational science and technology."

Here's what made the cut.

#10: Artificial muscles for tougher robots. Yep, that's right – robots with muscles. The Army is looking at making stronger robots by making artificial muscles. They take twisted, coiled plastic fibers that can contract and expand under various stimuli. Ultimately it mimics the ways that muscles naturally function.

#9: Real-Time biorecognition receptors for soldiers. The new versions will be small, inexpensive and rugged. They're also peptide-based. This will make them more capable than today's standard receptors and will be integrated to provide immediate, real-time info on a soldier's health and performance.

#8: Water-based, fire-proof batteries. This could be a serious game-changer. The Army has created new aqueous lithium-ion batteries that are nonflammable and water-based. With a lithium salt that isn't sensitive to heat.

If you think these three are cool, wait til you see the Top 7.
TRUMP DERANGEMENT SYNDROME
Let's face it – it's not just people who are prone to Trump Derangement Syndrome.

It looks like entire stats can fall victim to it.

And as that happens, sensible folks pack up and move.

It turns out that they're doing it so much that it could forever shift the face of Congress.

How?

Because after the 2020 census, these population changes can either add (if you're a destination state) or remove (if you're an exodus state) Congressional seats.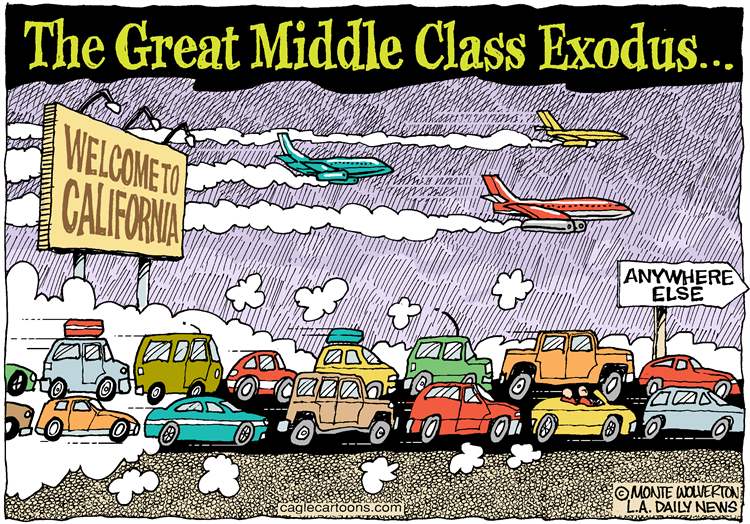 Source: The Cagle Post
For example, an estimated 203,000 people fled ultra liberal California between 2018-2019.

If those numbers hold true for the census count, Cali could go from 53 to 52 seats in the House of Representatives.

And the states they are heading to stand to gain seats.

Texas is a pretty popular destination.

It could pick up as many as three new congressional seats after the census.

Florida is poised to pick up two seats.

Arizona, Colorado, Montana, North Carolina and Oregon all stand to gain one new seat each.

Other states projected to lose seats?

Alabama, Illinois, Michigan, Minnesota, New York, Ohio, Pennsylvania, Rhode Island and West Virginia.

Could the mass exodus of liberal mania states work in favor of conservatives?
Five hundred miles outside of Silicon Valley…
This tiny company — trading under a code name — is about to unleash a radical, new $12 trillion technology.
Mark my words…
BlackRock, JPMorgan Chase and Deutsche Bank — to name just a few — have all started quietly scooping up shares.
Because they recognize the extraordinary potential here, as I do.
This stock may never be this cheap again. Now is the perfect time to grab as many shares as possible.
Here's a reminder for the media – Trump's wins are very real, even if you fail to report on them.

Well, the Washington Times IS paying attention, and they've got a nice list of Trump wins rounded up from the final weeks of 2019.

And these aren't minor wins. But significant and fact-driven victories.

The first to make the list is from October 16. That's when data from Moody's analytics (based on three different economic models) predicted a massive win for Trump in 2020.

"Barring anything unusual happening, the president's Electoral College victory could easily surpass his 2016 win over Democrat Hillary Clinton."

The models find Trump winning in 35 states – including key players like Pennsylvania and New Hampshire.

On November 5, military veterans showed they haven't soured on Trump. Which is great, because they make up 13% of the entire population. Overall, 57% of veterans approved of President Trump's performance. It skyrocketed to 92% among Republican veterans.

What were his other big wins?

There were quite a few…
CRAZY-INTERESTING OR RIDICULOUSLY-WEIRD
We hear a lot about criminal masterminds.

But criminals aren't always so masterful.

In fact, this year, there were some pretty wild and bizarre crimes reported on.

And in most cases, the perps got caught red-handed.

Like this one…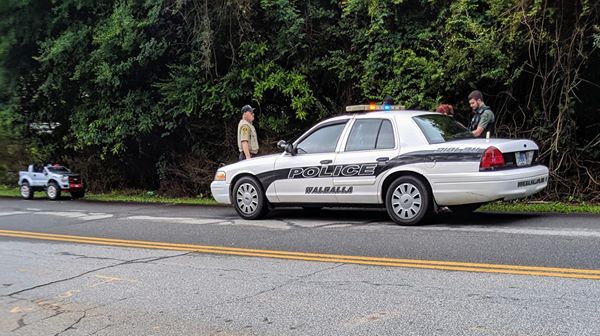 Yep, those are police officers who pulled over a woman who led cops on a slow speed pursuit – driving a toy truck!

She avoided a DUI charge because she was driving a toy – not a vehicle.

Then there was the lady who hopped into the zoo enclosure and dancing in front of what seems to be a very confused lion.

You can't make this stuff up, people.

Be sure to check out the other 5 crazy crimes in this end-of-year roundup.
ADDITIONAL READING AND RESOURCES (ARR)
Free Must-Attend 5G Summit With Silicon Valley Insider Jeff Brown
Small 5G-related stocks are soaring as high as 524%, 600%, and even 1,071%. But according to 5G expert Jeff Brown, these gains could seem like chump change compared to what's coming next.
He's holding an urgent 5G summit to reveal the details — including the name of the #1 company on his watchlist. Watch here for free.
Thanks for reading today and being a loyal subscriber.
Your biggest fan,
Frederick Frost
P.S. We'd love your opinion.
How useful did you find today's Morning Bullets?
Not useful – It was ok – It was good – Very Useful
12.90% 13.20% 47.81% 26.08%
Note: Percentages are updated once per week on Sundays and include all feedback since inception.