Your daily source for trading strategies, tech news, and politically incorrect humor

Your daily source for trading strategies, tech news, and politically incorrect humor.
Dear eMBers,

Your Morning Bullets are here. Let's dig in.
INVESTOR INSIGHTS – Market Update
Yesterday, the Santa Rally took a pause.

But a few companies must have missed the memo.

Apple stock had a strong day.

And four other stocks all closed in on a buy point.

Today, futures for the Dow, the S&P and Nasdaq have all fallen, but less than 0.1%.

That's compared to yesterday, when the Dow and S&P fell 0.6% and the Nasdaq slid 0.7%.

What will happen on the last trading day of the year?

Dig in and find out more about the four stocks showing the greatest opportunities right now.
YOUR SILICON VALLEY (LIBERAL) OVERLORDS
Big Tech is making some moves.

Quite literally.

Destination?

Africa.

And if you think it's just Jack Dorsey, you'd be wrong.

He's just one of dozens.

Africa's young and booming population makes it "a natural market for any tech entrepreneur."

The 54 countries have 1.3 billion people. The average age is just 19.

More than half of the global population growth in the next 30 years will happen in Africa.

The nation also has the largest population of unbanked and underbanked citizens.

"We're seeing some of the smartest individuals from top academic institutions in the US and elsewhere return to the African continent, thereby contributing to a growing talent pool of entrepreneurs and developers."

Joining Twitter's Jack Dorsey are Facebook, Google, Alibaba and more.

Find out which African ventures are being funded.

And where the biggest opportunities lie.
TRUMP DERANGEMENT SYNDROME
Good ole' Floppy Joe…

Former South Carolina Congressman Trey Gowdy isn't in love with Joe Biden flip-flopping on whether he would or wouldn't honor a subpoena to testify before the Senate.

"If you don't like Joe Biden's answer, just wait about an hour and he'll give you the exact opposite. I found it dumbfounding."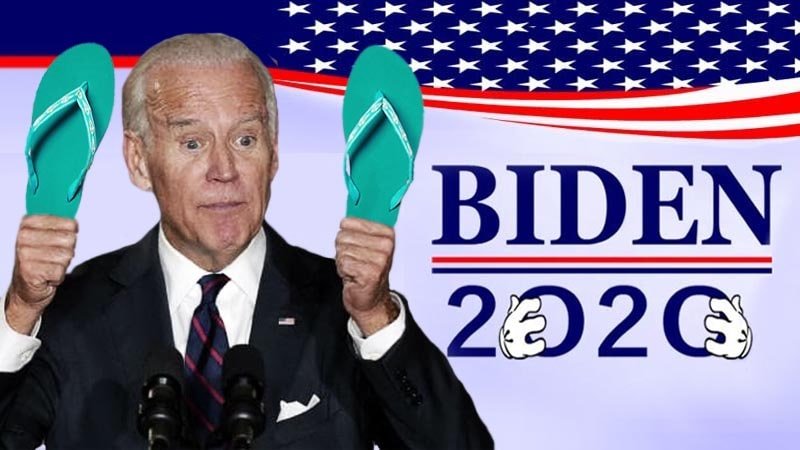 Source: Backroom Buzz
He's accused the former VP of single-handedly gutting one of the two articles of impeachment.

Basically, he's saying "By the way, you all are trying to remove a president from office for doing what I just promised to do."

But are Democrats railing about it?

Nope, they're supporting him.

"He's not going to comply with a subpoena, which is what one of the two articles of impeachment against Trump is."

And it isn't the first time that the former VP seems to get immunity for the same "high crimes and misdemeanors" that Trump is being accused of.

Remember when he withheld a billion in aid to get a prosecutor fired?

Are you sick of this double standard?

What does Trey Gowdy think would happen if the Senate trial were held today?
Here's my #1 loophole for this tax season.
I call it "the paycheck loophole."
It doesn't matter whether you make $50,000 or $500,000…
Kiplinger says it can add "thousands of dollars each year."
To prove it, I reached out to David Andrews, a regular salaried employee of ours.
Trump's approval ratings just did something magical.

They crossed the 50% approval threshold. Which is critical in terms of re-election.

The same poll, released by Zogby Analytics, also shows that President Trump is leading the top Democratic presidential candidates.

Trump's approval right now stands at 50%. Only 48% are negative. Giving him a +2 net positive.

The poll also shows where he's been gaining the most ground.

That's been with independents, Hispanics and women.

"Trump is doing well and winning back support with important swing voters."

And he does really well with the most vulnerable voters. People who have lost a job, are afraid of losing a job, those at low paying jobs and those who haven't eaten in 24 hours.

Which surprising demographic is showing support levels of 51% and 56% respectively?
CRAZY-INTERESTING OR RIDICULOUSLY-WEIRD
This isn't something you see every day…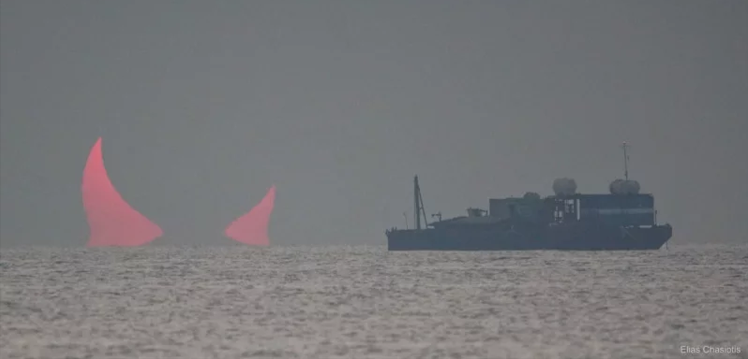 Source: Elias Chasiotis
The image was shot during a sunrise in the midst of a solar eclipse.

It was taken in Qatar.

Not only did the Sun look like it was split in two…

It also looked a bit like two red horns rising into the sky.

What do you think?
Find out what this atmospheric optic effect is called…
ADDITIONAL READING AND RESOURCES (ARR)
Thanks for reading today and being a loyal subscriber.
Your biggest fan,
Frederick Frost
P.S. We'd love your opinion.
How useful did you find today's Morning Bullets?
Not useful – It was ok – It was good – Very Useful
12.90% 13.20% 47.81% 26.08%
Note: Percentages are updated once per week on Sundays and include all feedback since inception.