Your daily source for trading strategies, tech news, and politically incorrect humor

Your daily source for trading strategies, tech news, and politically incorrect humor.
Dear eMBers,

Your Morning Bullets are here. Let's dig in.
THE TIME FOR SILENCE HAS PASSED…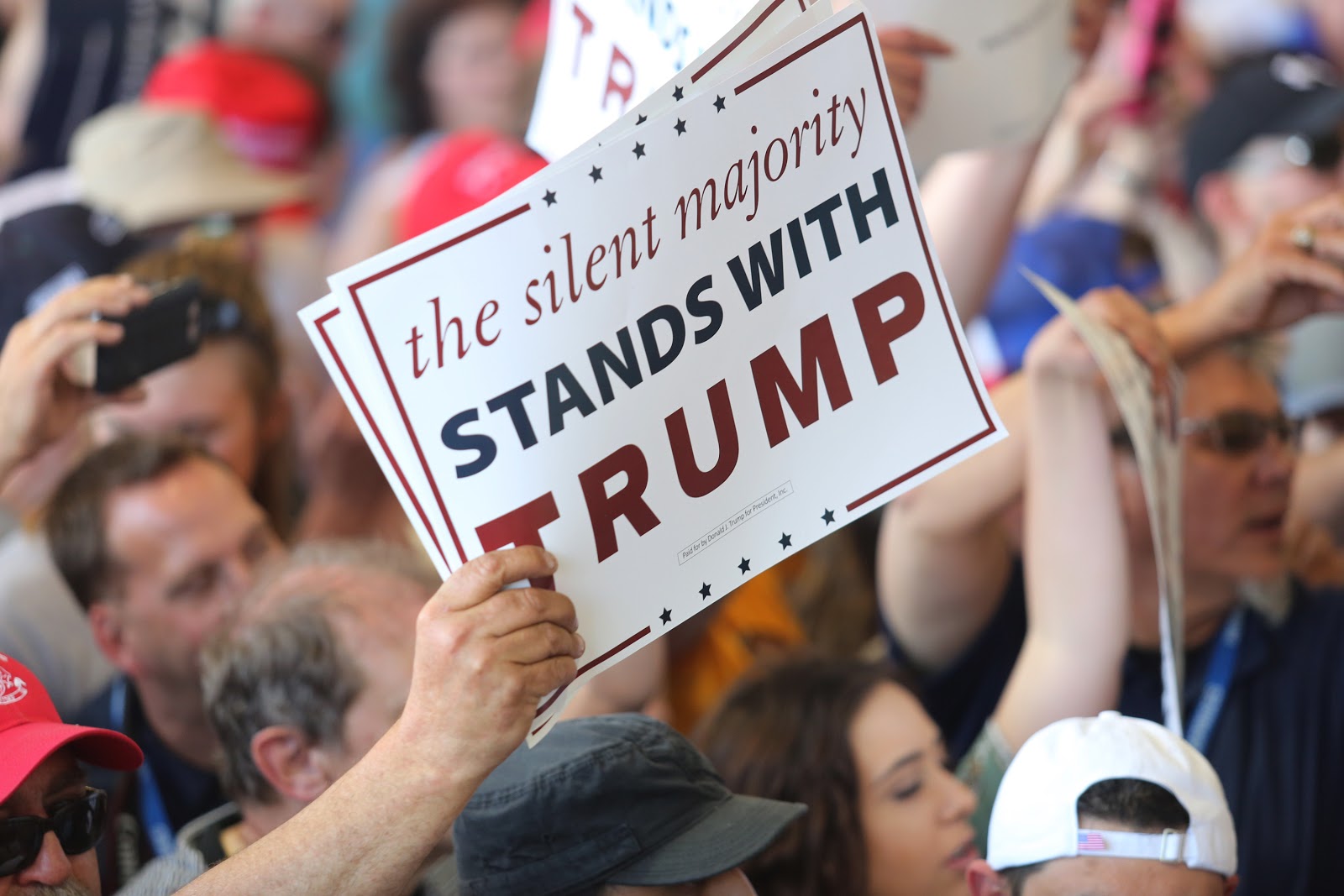 The time for silence has passed.

Join Morning Bullets as we speak out in support for Trump 2020.

Just text 630558 to (202) 601-9111.

Then share your New Year's 2020 message of support for President Trump. Once yours is ready, our sponsors have already agreed to cover your postage!

We'll print it and post it – getting it safely on its way to the White House.

Let's stand up for the President who's standing up for US!

Text 630558 to (202) 601-9111 now.

* Only open for our subscribers. One entry per text code. Interested parties who are not subscribers can opt-in to Morning Bullets at www.morningbullets.com.
INVESTOR INSIGHTS – Market Update
In the past month, gold prices have risen by 4.26%.

It's finally broken through a strong resistance level at $1,500.

So what's taking it higher?

Most likely, it's tied to the fact that the US housing market missed expectations last month.

The homes sales index did rise by 1.2%, but that was just under what was expected.

Now, a downturn in the economy does not necessarily sway investors to choose gold over investments in the housing market or vice versa.

Rather, when gold prices rise, it means investors are losing confidence in the housing market.

If housing thrives, investors are moving out of safe havens.

"Sale prices continue to rise, but I am hopeful that we will see price appreciation slow in 2020. Builder confidence levels are high, so we just need housing supply to match and more home construction to take place in the coming year."
YOUR SILICON VALLEY (LIBERAL) OVERLORDS
California's AB5 went into effect yesterday.

It adds a new litmus test for what constitutes an employee versus an independent contractor.

The law was aimed at companies like Uber and Lyft, but several other groups of gig workers were caught in the cross fire.

One of those groups are truck drivers.

And many of them were planning on leaving California altogether.

But just hours before the law was set to go into effect, a judge gave truckers a break.

But it may be only a temporary one.

The judge was U.S. District Judge Roger Benitez.

A hearing has now been set for January 13th.

Benitez wrote, the plaintiffs "have carried their burden for purposes of emergency relief to show (1) that they are likely to succeed on the merits, (2) likely to suffer irreparable harm in the absence of relief, (3) that the balance of equities tips in their favor, and (4) that their requested relief is in the public interest."

"AB5 threatens the livelihood of more than 70,000 independent truckers," said CTA CEO Shawn Yadon in a statement in November. "The bill wrongfully restricts their ability to provide services as owner-operators and, therefore, runs afoul of federal law."

But the creator of the law is still planning to fight back.

"For decades, trucking companies have profited from misclassifying drivers as independent contractors, taking away rights such as meal and rest periods and fair pay," she wrote.

Who will ultimately win?
TRUMP DERANGEMENT SYNDROME
Pocahontas has a vetting problem.

Sure, running for President isn't easy.

But the job of vetting donors and endorsers is a great "practice run" for the heavy vetting required in the West Wing.

And it seems that folks on Elizabeth Warren's team don't really have their eyes on the ball.

In fact, the Washington Examiner found multiple instances where the Warren team failed to flag folks who even her rivals would have avoided like the plague.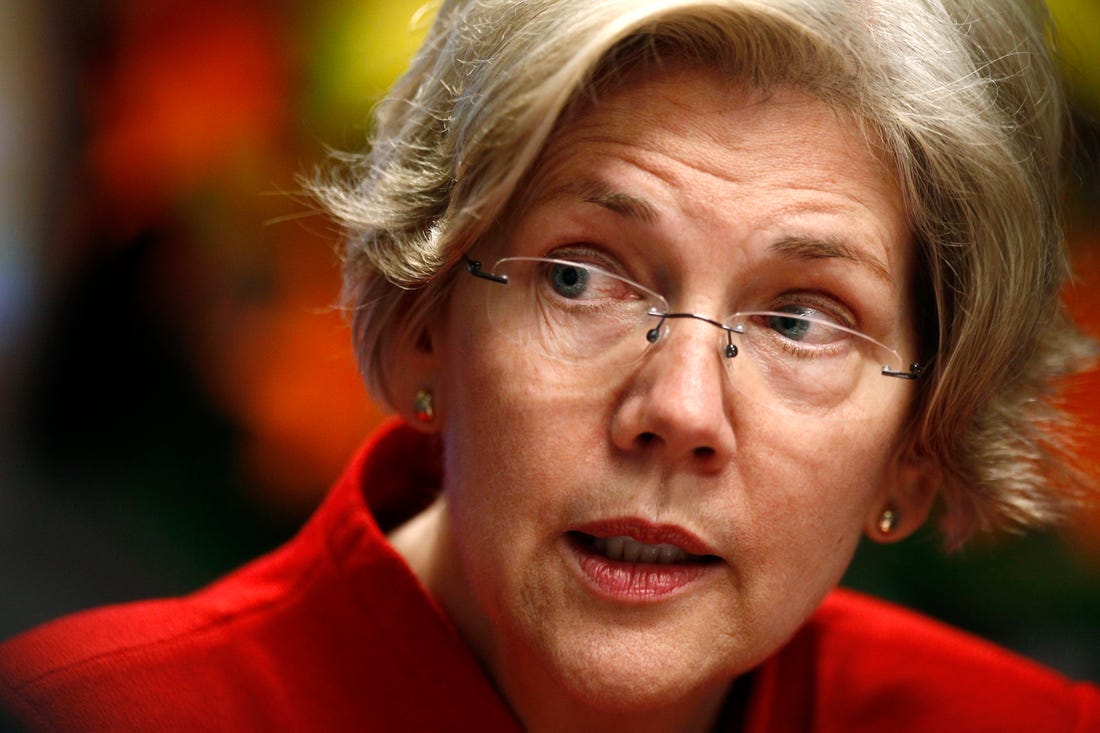 Like Ed Buck. Yeah, him – the serial predator. He preyed on black men by offering them free drugs before sexually assaulting them in his home. So far, he's been charged with three counts of battery for causing serious injury, administering methamphetamine and maintaining a drug house. Oh, yeah – and don't forget one count of distribution of methamphetamine resulting in death.

Or how about Anoa Changa?

She's a regular on the Russia propaganda network Sputnik. A 2018 NPR profile suggests that she "unwittingly" helped Russia's effort to create chaos in the US. She also casts skepticism that the Kremlin interfered in the election cycle.

And what about John Dabeet?

He is the president of Americans and Palestinians for Peace. He's also on the Muscatine, Iowas school board.

He regularly rips pro-Israel lawmakers as "puppets."

And Yasser Arafat? He was a martyr.

And the list keeps going.

How's that purity test working out for you, Elizabeth?
This has never returned less than 400% over 4 years.
Something big is happening in America… and almost no one is paying attention.
A completely misunderstood asset is transforming our world–and making people rich (Barron's estimates at least 20,000 people).
A multimillionaire has written a fascinating analysis explaining how so many are now getting rich.
His write up is posted free on this website here.
Did you know this misunderstood asset has never returned less than 400% over any four-year period?
A leading news source says this has created at least 20,000 new millionaires.
Making and keeping a promise is important.

But keeping 319 in three years is just impressive.

But that's exactly what Trump has done.

As VP Mike Pence explains it, "Promises made, promises kept."

"Thanks to President Trump's leadership, we are living in a stronger and more secure America with the best economy in the history of this country."

Pollster Jonathan Zogby had this to say, "You really see the genesis of why Trump was elected in 2016 and will probably not be hampered by the Democratic impeachment and wins reelection in 2020."

And according to historian Doug Wead, "Historians of the future will come racing back to this Trump era with amazement. The list of presidents on either side will be a boring blur by comparison. Of course, the economic numbers from the Trump time will be telling. They don't lie. And they point to a great presidency."
CRAZY-INTERESTING OR RIDICULOUSLY-WEIRD
2020 is one of those magical numbers that makes it stick out in the mind.

Which is why there were so many predictions made about what we would (and wouldn't) be doing by this benchmark year.

In this round up, we take a look at the predictions that were not just wrong, but WAY wrong.

And there are a lot of them…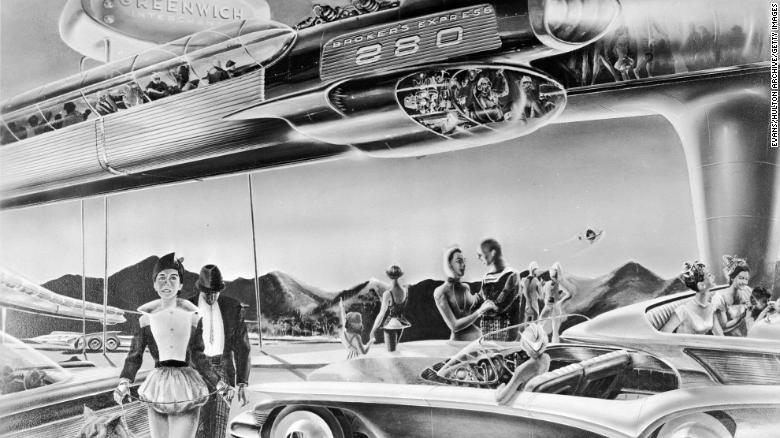 From emotional robots taking over everything, to evolving beyond the need for "regular" eating, there were a lot of misfires.

Animals haven't been trained to take over our mundane tasks.

We haven't started vacationing on the moon.

And time travel still isn't real.

Check out some of the other predictions that were way off the mark.
ADDITIONAL READING AND RESOURCES (ARR)
Bill O'Reilly, the #1 best selling nonfiction author of all time and the top rated cable television host in history is back in a BIG way.
America is a place where you can achieve success no matter who you are. He is proof of that.
Bill's goal is to help as many folks as I can achieve it… including YOU.
To help, he wants you to meet his new broadcast partner.
This guy is one of the smartest money minds on the planet.The amount of money he's made for himself and for Bill will blow you away.
He's helped countless everyday Americans become millionaires too.
Discover how Bill 's new broadcast partner can help you make big money right here.
Thanks for reading today and being a loyal subscriber.
Your biggest fan,
Frederick Frost
P.S. We'd love your opinion.
How useful did you find today's Morning Bullets?
Not useful – It was ok – It was good – Very Useful
12.90% 13.20% 47.81% 26.08%
Note: Percentages are updated once per week on Sundays and include all feedback since inception.