Your daily source for trading strategies, tech news, and politically incorrect humor

Your daily source for trading strategies, tech news, and politically incorrect humor.
Dear eMBers,

Your Morning Bullets are here. Let's dig in.
INVESTOR INSIGHTS – Market Update
Has Charles Schwab changed the face of the game?

Some experts think so.

The premier of their fractional investing could set a new standard for the entire industry.

The move was announced last Thursday, and the world has taken notice.

Some think that it will encourage more investing by Millennials.

Others don't think it will make that big of a deal.

But, it's the small things that count.

And being able to buy half shares of big players' stocks could be a game changer.

"I actually think the longer-term play here is for folks like Schwab and competitors to start running these massive portfolios of hundreds of stocks on a fractional-share basis as part of their robo-advisor platform," Nadig said. "So, I think this is early days, I think it's very exciting, and I think it's very bullish for investors in general."
Do you think it's a game changer?
YOUR SILICON VALLEY (LIBERAL) OVERLORDS
So far, Big Tech has kept their hands off of the investment funds industry.
But that may not last for long.
And it will likely be Millennials that make it happen.
More than half of Millennials think relying on computers and technology for their investments makes sense.
Those numbers go even higher for Millennials who are already investing – 63%.
"Given the opportunity for these companies and the scale of their client base, other markets could follow. The industry should look at what makes these Big Techs so successful – accessibility with a positive user experience – and learn from that if it is to navigate the coming changes."
TRUMP DERANGEMENT SYNDROME
If all else fails, at least the witches are on board for this witch hunt.

#MagicResistance is in full force.

On Friday, witches around the nation will unite to "bind" the Trump government.

It's their third attempt.

If at first you don't succeed, try, try again!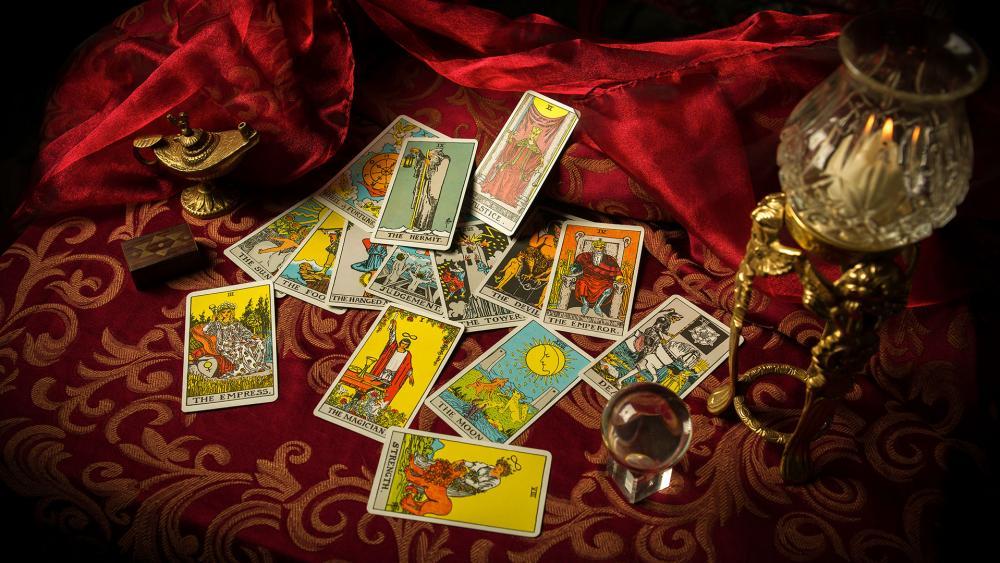 The delusional "inventor" of the spell thinks it IS working.

"I'm willing to go on record and say it's working. Knowing thousands of people are gathering together at the same time from all over the world to do this ritual and to put our beliefs and our desires into sharp focus, and to do that ritualistically, I think that has a really powerful effect."

What do you think – is it working?
On Wednesday, October 23rd, trading legend Jeff Clark is holding his first-ever stock-trading event to reveal:
The S-Force Method: How to Make More Money Than You Can With Options — Trading a Group of Tiny Stocks…
If you're looking for a simple, hands-off way to make huge gains quickly, I'd do everything you can to be there.
Click here to register for free
Jeff is one of America's foremost options experts.
For 36 years now, he's helped all kinds of people get rich with options.
But about 18 months ago, he created a stock-trading system… and the results have been amazing.
Using his system, he's spotted stocks that shot up 100%… 236%… 308%… even 600% — in a short amount of time.
Put simply: He's cracked the code.
He's discovered a way to get "better than options" gains — using nothing but a small group of stocks.
No special permission required. No expiration dates. Just simple buying and selling using your existing brokerage account.
And, for the first time, he's finally sharing his system.
Senator Lindsey Graham is NOT happy with the impeachment process.

In fact, he's against it – strongly.

He feels any articles should be dismissed in the Senate without a trial.

Trump should get "the same rights that any American has if you're giving a parking ticket to confront the witnesses against you: can't be based on hearsay."

Daily closed-door hearings and depositions are creating a stir.

"Any impeachment vote based on this process, to me, is illegitimate, is unconstitutional, and should be dismissed in the Senate without a trial."
CRAZY-INTERESTING OR RIDICULOUSLY-WEIRD
We're not sure which is weirder…
The new Ghost Whopper from Burger King. Or the commercial they're using to promote it.
The Ghost Whopper gets its name from the two pale white buns.

Which get their color from white cheddar cheese.

That's not so scary.

But the psychic channeling spirits in the promo?

One of the spirits calls the burger, "filth."
ADDITIONAL READING AND RESOURCES (ARR)
Thanks for reading today and being a loyal subscriber.
Your biggest fan,
Frederick Frost
P.S. We'd love your opinion.
How useful did you find today's Morning Bullets?
Not useful – It was ok – It was good – Very Useful
13.0% 13.9% 46.4% 26.7%
Note: Percentages are updated once per week on Sundays and include all feedback since inception.