Your daily source for trading strategies, tech news, and politically incorrect humor

Your daily source for trading strategies, tech news, and politically incorrect humor.
Dear eMBers,

Your Morning Bullets are here. Let's dig in.
INVESTOR INSIGHTS – Market Update
The S&P 500 is closing in on breaking record highs set in July.

In fact, all of the major US markets posted gains yesterday.

This is despite weak earnings from companies like Caterpillar and Boeing.

As the market closed yesterday, the S&P was less than 1% away from the record.

And it looks poised for a breakout.

Despite weak earnings, the 3rd quarter earnings have topped analysts' expectations.

81% of S&P companies have posted better-than-expected earnings.

Experts also predict a third Central Bank rate cut by the end of the month.
What do you think?
Will the S&P break their record?
YOUR SILICON VALLEY (LIBERAL) OVERLORDS
What does Quantum Supremacy actually mean?

And has Google actually accomplished it?

In a controversial announcement, Google has claimed to have achieved Quantum Supremacy.

For those of us without science or tech degrees, it's all about timing.

Google accomplished in 3 minutes what a state-of-the-art super computer would need 10,000 years to do!

But IBM is up in arms. They explained the excessive time gap (on one of their own computers) resulted from poor usage. Not tech limitations.

The controversy and contention are expected.

With this breakthrough, the industry has entered a new grey area.

But Google's feathers aren't ruffled at all.

While everyone else is fighting about it, they'll keep pioneering.

And making the breakthrough tech even better.
But better for who? Us, or them?
TRUMP DERANGEMENT SYNDROME
Liberals took their hearing about the Libra and totally hijacked it.

The spent more than 5 hours grilling Zuckerberg on other matters.

They talked more about privacy, civil rights and competition.

And of course, the social media giant's impact on American democracy.

Chairwoman Maxine Waters openly called for the break up of the social network.

When the topic did make it back to the Libra, Zuckerberg was more confident than in previous encounters.

"I believe that this is something that needs to get built, but I get that I'm not the ideal messenger for this right now," Zuckerberg said in his opening remarks. "We've faced a lot of issues over the past few years and I'm sure there are a lot of people who wish it were anyone but Facebook who were helping to propose this."
Looks like Libra's and Facebook's fates hanging in the scales.
Today, for only the second time in the history of The Motley Fool…
Tom Gardner has agreed to grant FREE access to his Microcap Masterclass.
Tom will also share the names and ticker symbols of two microcap stocks we believe have the potential to soar 500% or more in 2020 and beyond.
And you do not want to miss this stock reveal… because last time Tom shared one of his favorite microcaps… it skyrocketed 100% in less than a year.
When you click the button below, you will be instantly taken to the Microcap Masterclass home page… where you will be just one click away from launching Tom's Microcap Masterclass.
Please note: Tom's Microcap Masterclass is available for FREE only until midnight tonight—so if you have even the slightest interest in finding out what all the excitement is about, I encourage you to click the button below right now.
GOP lawmakers are fed up with the lack of transparency in impeachment proceedings.

So, they rallied and stormed the closed door proceedings.

"Voting members of Congress are being denied access from being able to see what's happening behind these closed doors where they're trying to impeach the president of the United States with a one-sided set of rules," Scalise continued. "They call the witnesses. They don't let anybody else call the witnesses."

There were about 30 GOP members who took part in the sit-in stand-off.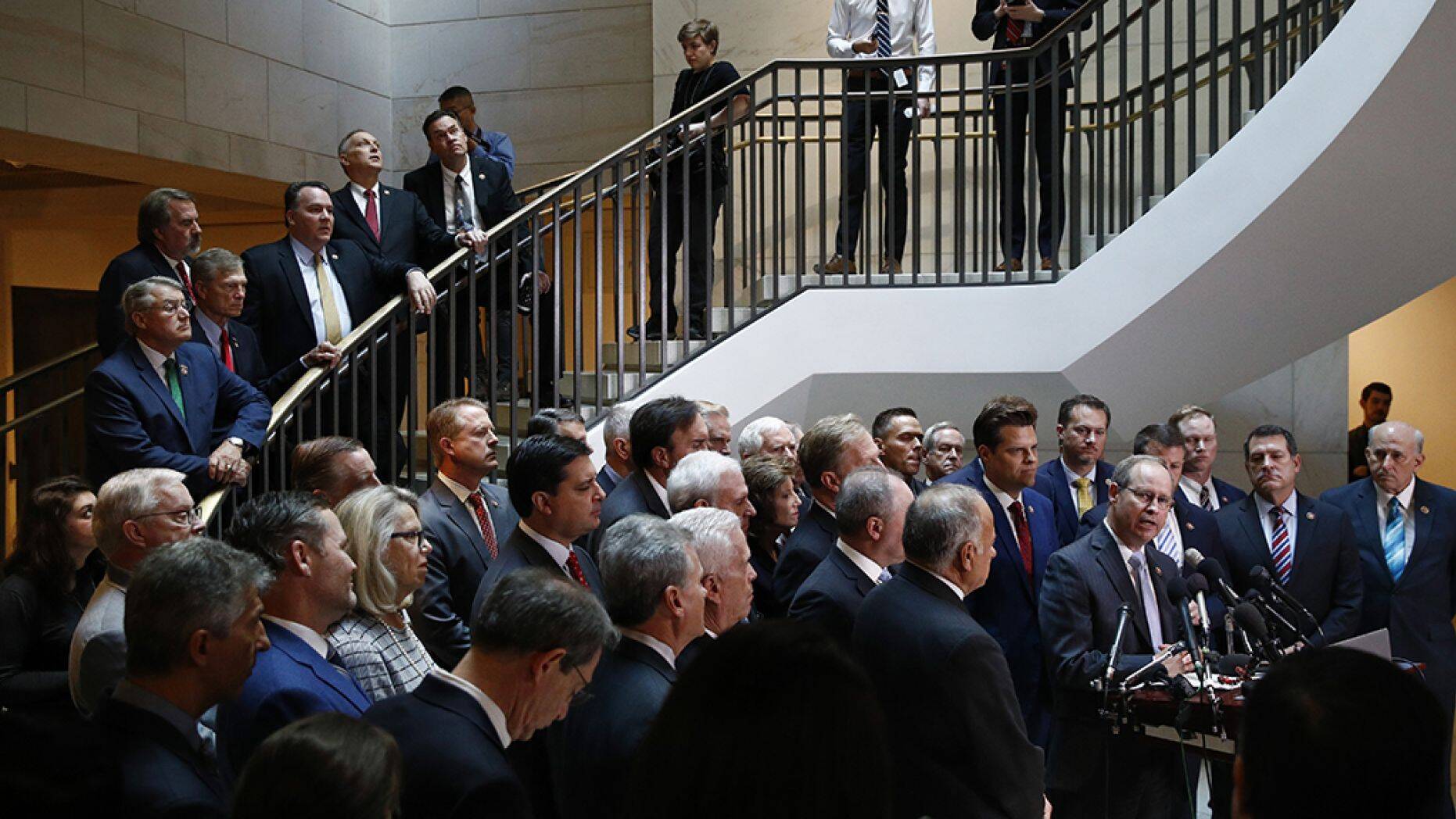 Source: AP Photo/Patrick Semansky
It has brought the proceedings to a halt.

Schiff left and doesn't plan on coming back until the situation is resolved.

But Republicans aren't leaving. They're comfortable and ordering take-out.

And Republicans are getting a little unexpected bipartisan support.

Rep. Tulsi Gabbard, D-Hawaii, said Tuesday she was "disappointed with the lack of transparency," and warned that it could "undermine the integrity" of the investigation.

Who will win the stand-off?

Republicans or Democrats?
CRAZY-INTERESTING OR RIDICULOUSLY-WEIRD
Nope, this isn't the newest release of Stuart Little.

Scientists have now taught rats to drive tiny cars.

And all it took was some tech and some Froot Loops to do it.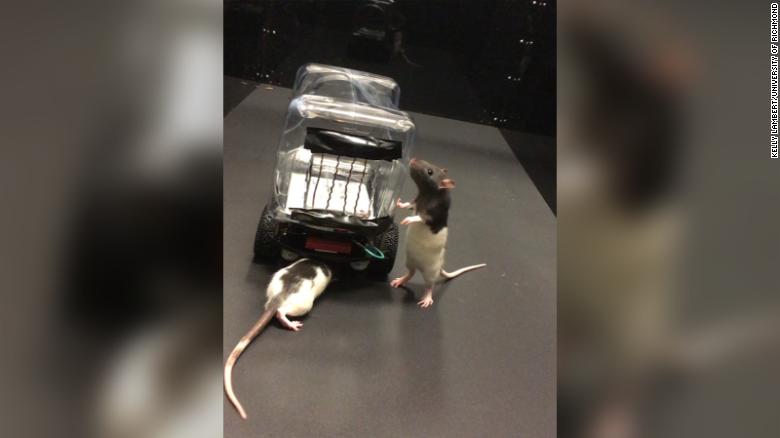 It's all in the name of human mental health.
ADDITIONAL READING AND RESOURCES (ARR)
Tom Gardner's Microcap Masterclass is live NOW!
Discover the under-the-radar strategy that identified 94% of The Motley Fool's 20x stocks.

Find out the name of 2 obscure stocks that our team believes have the potential to return 500% or more in 2020 and beyond.

Find out why right now could be the best time in nearly 20 years to take advantage of what could be your most powerful edge over Wall Street. (Tom's so convinced now is the perfect time to buy that he's putting $1,000,000 of The Motley Fool's money on the line.)
Yes, I want to watch Tom Gardner's Microcap Masterclass right now!
Thanks for reading today and being a loyal subscriber.
Your biggest fan,
Frederick Frost
P.S. We'd love your opinion.
How useful did you find today's Morning Bullets?
Not useful – It was ok – It was good – Very Useful
13.0% 13.9% 46.4% 26.7%
Note: Percentages are updated once per week on Sundays and include all feedback since inception.