Your daily source for trading strategies, tech news, and politically incorrect humor

Your daily source for trading strategies, tech news, and politically incorrect humor.
Dear eMBers,

Your Morning Bullets are here. Let's dig in.
INVESTOR INSIGHTS – Market Update
2019 is shaping up to be stellar year for the financial markets.

In fact, it could be the best year EVER!

What makes this year so special?

Quite a few things, actually…

This could be the first year on record where stocks, bonds, crude oil and gold are up double digits.

The S&P 500 is up 22% so far.

Of the 500 companies tracked, 361 were up at least 10%. Only 75 are down at all.

Gold is up 16.1%.

Crude oil is up 17.8%.

Even bonds are breaking in on double digits, right now sitting at 9%.

Let's see how the liberals try to spin that…
YOUR SILICON VALLEY (LIBERAL) OVERLORDS
Tesla just posted it's best day in 6 years.

And even Jim Cramer (hardly a fan) had nice things to say about it.

"Look, the fact is that Tesla delivered a profit, but there are a lot of people who think it was still hocus pocus. I come back and say I look at that cash position, and I say you know what? … It was just a regular call. That's one of the reasons why the stock's [up] so much, because he wasn't on Twitter saying, 'This was the greatest quarter ever and I'm going to make 500,000 cars.' There was none of that. There wasn't."

Other experts and analysts weren't quite as impressed.

It's just one of those companies (and CEOs) that you either love or hate.

Either way, it's been a long time coming.
TRUMP DERANGEMENT SYNDROME
Billionaire Leon Cooperman let us know how he really feels about a Warren Presidency.

And his thoughts weren't family-friendly at all.

He predicts that a win by Warren or Sanders would cause a 25% drop in the stock market.

While he's not against the rich and ultra-rich paying more, the current liberal lunacy is insane.

"What is wrong with billionaires? You can become a billionaire by developing products and services that people will pay for," the head of Omeaga Advisors told the website. "I believe in a progressive income tax and the rich paying more. But this is the f—–g American dream she is s——g on."

You can fill in the blanks.

Be sure to check out his video clip on the ramifications.
Today, for only the second time in the history of The Motley Fool…
Tom Gardner has agreed to grant FREE access to his Microcap Masterclass.
Tom will also share the names and ticker symbols of two microcap stocks we believe have the potential to soar 500% or more in 2020 and beyond.
And you do not want to miss this stock reveal… because last time Tom shared one of his favorite microcaps… it skyrocketed 100% in less than a year.
When you click the button below, you will be instantly taken to the Microcap Masterclass home page… where you will be just one click away from launching Tom's Microcap Masterclass.
Please note: Tom's Microcap Masterclass is available for FREE only until midnight tonight—so if you have even the slightest interest in finding out what all the excitement is about, I encourage you to click the button below right now.
It's official, the FISA report is breaking soon.

And when it does, heads will roll.

For a year and a half, Horowitz has been investigating the misconduct.

From what we've gathered, the report will be a lengthy one. But it will have very few redactions.
They plan to release just one version, shared with the public. Not a classified version and a public version.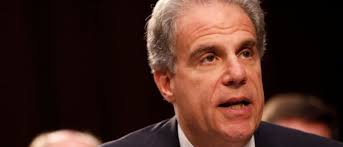 Source: The Daily Caller
The FBI will be in the spotlight, and it won't be pretty.

Repeated violations of its media communications policy have emerged. Agents received gifts from reporters and leaked like a bad faucet.
Some leaks were even traced back to phones at FBI headquarters in Washington, D.C.
Will Trump finally get a little justification?
CRAZY-INTERESTING OR RIDICULOUSLY-WEIRD
Thanks to a new disease, you don't have to drink and drive to drink and drive.

It's called "auto-brewery syndrome" and it's causing quite a few headlines.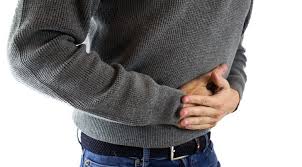 Source: The Mind Unleashed
The disease is triggered by a fungus in the gut that turns carbs into alcohol.

Also called gut fermentation syndrome, it's more likely in patients with diabetes, obesity or Crohn's. But it can happen to anyone.
"It's a horrible illness."
ADDITIONAL READING AND RESOURCES (ARR)
Tom Gardner's Microcap Masterclass is live NOW!
Discover the under-the-radar strategy that identified 94% of The Motley Fool's 20x stocks.

Find out the name of 2 obscure stocks that our team believes have the potential to return 500% or more in 2020 and beyond.

Find out why right now could be the best time in nearly 20 years to take advantage of what could be your most powerful edge over Wall Street. (Tom's so convinced now is the perfect time to buy that he's putting $1,000,000 of The Motley Fool's money on the line.)
Yes, I want to watch Tom Gardner's Microcap Masterclass right now!
Thanks for reading today and being a loyal subscriber.
Your biggest fan,
Frederick Frost
P.S. We'd love your opinion.
How useful did you find today's Morning Bullets?
Not useful – It was ok – It was good – Very Useful
12.5% 13.7% 46.9% 26.9%
Note: Percentages are updated once per week on Sundays and include all feedback since inception.