Your daily source for trading strategies, tech news, and politically incorrect humor

Your daily source for trading strategies, tech news, and politically incorrect humor.
Dear eMBers,

Your Morning Bullets are here. Let's dig in.
INVESTOR INSIGHTS – Market Update
Last week, options trader Jeff Clark weighed in on the VIX and the days ahead for the market.

In the last 40 years, the markets have rallied 28 times in the last week of November.

Average gains have been 1%.

Even with Friday's pullback, the S&P still closed up 1% for the week.

But Jeff wasn't in the market to buy last week.

He was in wait and watch mode.

And the sell signals he was looking for made their appearance.

First on Wednesday, then continuing higher on Friday.

Jeff's prediction?

The markets are heading into a period of weakness.

Find out what that means. And see why it's actually got a shiny, silver lining.

And why today is your last chance to get access to Jeff's insights at prices you won't see again any time soon.
YOUR SILICON VALLEY (LIBERAL) OVERLORDS
Most states in the US have laws about cell phone usage while driving.

But there could be a new way to enforce it.

The Australian state of New South Wales just unveiled high-def detection cameras that target illegal cell phone use.

It's a world first. And it's a little creepy.

Using fixed and mobile trailer-mounted cameras, the programming can bust you for illegal cell phone use.

Images will be captured.

Then, AI will determine if illegal cell phone use was involved.

Then, once flagged by AI, the infraction escalates to "authorized personnel."

There are 45 portable cameras set up across the state.

First-time offenders will receive a warning.

Repeat offenders will face fines of up to $457 in school zones.

"The NSW Government is serious about reducing our state's road toll and rolling out mobile phone detection cameras is another way we will do this," Constance said in a statement.

How long will it take before they're here in America?
TRUMP DERANGEMENT SYNDROME
December should go down as one to remember.

All because of the Impeachment inquiry.

Democrats are hoping that they'll see Trump impeached by the end of the year.

Republicans expect to see the impeachment proceedings fall flat on their face.

And the American people at large are just waiting to see what in the world is going to happen.

And how much it's going to have cost us once it's all said and done.

Based on polling, Americans' minds are made up.

You either support Trump.

Or you don't.

The hearings aren't helping one party one way or the other.

So, what's on the Impeachment agenda this week?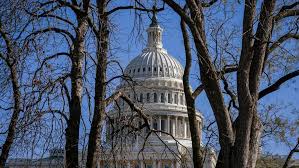 Source: FoxNews
Monday: The House Intelligence Committee will allow members to review the panel's impeachment report. This details the committee's findings from the impeachment inquiry into Trump and Ukraine.

Tuesday: The Intelligence Committee is expected to hold a business meeting to approve the report. It will then pass it on to the House Judiciary Committee. That will be where the action will move next.

Wednesday: The Judiciary Committee will hold a hearing on the "constitutional grounds for Presidential impeachment." Included is a panel of "expert witnesses" and their testimony. Neither President Donald Trump nor his attorneys will participate in Wednesday's House Judiciary Committee impeachment hearing. They will respond separately to the Friday deadline about their participation in future hearings.

Thursday: House Speaker Nancy Pelosi will participate in a CNN town hall, where she will take questions directly from a cross-section of voters. CNN's Jake Tapper will moderate the event.

Friday: The House Judiciary Committee's set deadline for Trump to decide whether his attorneys will participate in the committee's impeachment proceedings against him.
Let's see what new wild and crazy ways the Democrats try to spin this molehill into a mountain.
Do you think this continued impeachment craze is costing Democrats votes?
Jeff Clark has an amazing opportunity for you…
Today, he is having his first-ever Black Friday sale.
Right now, you can get Jeff Clark's introductory options trading research service — Jeff Clark Trader — for just 99 cents.
This is just like it sounds. There are no strings attached.
Instead of paying the $199 retail price… or the $19 charter price… if you act right now, you can get a full 12-month subscription for less than $1.
Plus, you'll get a series of new trade recommendations… bonus reports… training videos… and more (full details here).

We're a week away from the release of the FISA report.

"There is little doubt the senior leadership of the Obama-era FBI was weaponized in the service of the Democratic Party. But as America awaits what many expect to be the most damning investigation of all, it's fair to ask what has been done to rein in our rogue FBI."

And it's an important question to ask.

Even without this release, there are IG reports implicating the FBI director, assistant director, deputy assistant director, and chief of the counterintelligence section.

While most have left or lost their positions, is there any evidence that the culture they created has changed?

And will any of that really matter if someone isn't held accountable?

The only way for this to be a real win is if there is justice.

And if it can never be allowed to happen again.
CRAZY-INTERESTING OR RIDICULOUSLY-WEIRD
Did you hate dissecting frogs in high school?
Who didn't?
Well, students in Florida now have an alternative for frog dissections.
And absolutely ZERO frogs were harmed.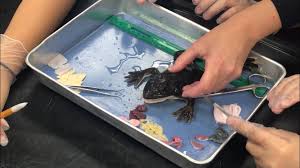 Source:PETA
And it only costs $150 per synthetic frog.
It's called SynFrog. And it will prevent the 3 million frogs that are killed for classroom use each year, based on reporting by PETA.
ADDITIONAL READING AND RESOURCES (ARR)
Am I'm crazy for offering a deal this good?
Why on Earth would I offer my wildly popular research service — Jeff Clark Trader — for just 99 cents?
After all, thousands of people have happily paid up to $249 to access a lifetime subscription to this service.
Why would I give away a year for just 99 cents?
Because I want to show that ANYONE — including you — can learn how to use my options trading blueprint…
Thanks for reading today and being a loyal subscriber.
Your biggest fan,
Frederick Frost
P.S. We'd love your opinion.
How useful did you find today's Morning Bullets?
Not useful – It was ok – It was good – Very Useful
12.71% 13.29% 47.61% 26.39%
Note: Percentages are updated once per week on Sundays and include all feedback since inception.