Your daily source for trading strategies, tech news, and politically incorrect humor.
Dear eMBers,

Your morning bullets are here. Let's dig in.
INVESTOR INSIGHTS – S&P 500 & Gold
Yesterday was an options expiration day.
And I usually don't pay too much attention to what happens on that day.

Why?
There are just too many things going on. And we usually see a lot of attempts to artificially move the price to maximize profits on expiration positions.

In addition, more often than not the market action on expiration day gets reversed on Monday.
Gold had a down day. I think there is more to come.
Gold slips from 6-year top on profit-taking, still up for the week
YOUR SILICON VALLEY (LIBERAL) OVERLORDS
WeWork is an American company that provides shared workspaces for startups, freelancers and small and large businesses.
It was founded in 2010 and the headquarters are in NYC.
As of early-January 2019, WeWork had a valuation of roughly $47 billion and managed 10,000,000 square feet of office space.
They are planning to IPO.
But not so fast.
An investigation by the Wall Street Journal has determined that WeWork co-founder Adam Neumann has cashed out more than $700 million from the company using a mix of stock sales and debt.
That does not inspire confidence ahead of an IPO…
TRUMP DERANGEMENT SYNDROME
Angela Merkel and Justin Trudeau, the two failed leaders of Obama era, back the Squad (Cortez, Omar, Tlaib, Pressley).
"I distance myself from this decidedly and stand in solidarity with the women who were attacked," Merkel said.
"I think Canadians, and indeed people around the world, know exactly what I think of those comments," Trudeau told reporters.
Well, when Merkel and Trudeau are against Trump, then I know the president is doing the right thing.
Like he said the other night, "if Europe likes me, then I'm not doing my job."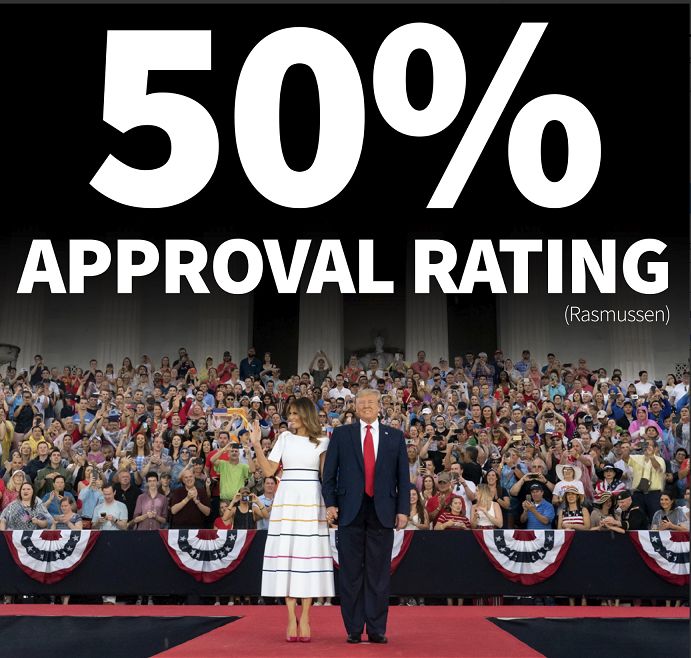 CRAZY-INTERESTING OR RIDICULOUSLY-WEIRD
ADDITIONAL READING AND RESOURCES (ARR)
I can't get into all the news and interesting information out there in this one email, so what you'll find here are articles, presentations, and resources I'm digging into and believe you should as well.
The 3-Stock Retirement Plan: How to Retire Rich From Just 3 stocks
"This plan helped me retire at 42. Now, for the first time, I'm revealing how it works… and I'm even giving away the names and tickers of the 3 stocks you need to get started." – Millionaire Trader Jeff Clark. Show me the plan and the 3 stocks >>
Your biggest fan,
Frederick Frost
P.S. We'd love your opinion.
How useful did you find today's Morning Bullets?
Not useful – It was ok – It was good – Very Useful
13.1% 12.0% 49.7% 25.2%
Note: Percentages are updated once per week on Sundays and include all feedback since inception.