Your daily source for trading strategies, tech news, and politically incorrect humor

Your daily source for trading strategies, tech news, and politically incorrect humor.
Dear eMBers,

Your Morning Bullets are here. Let's dig in.
INVESTOR INSIGHTS – Market Update
A third rate cut from the Fed is pretty much in the bag.

We'll know for sure later today.

Some are nervous about what another dose of monetary easing will mean for a market already at or near record highs.

But historically, it's been a major boom.

This isn't the first time it's happened.

We can look back at 1975, 1996, and 1998 to see how it's played out in the past.

And it's played out very well, indeed.

6 months after the cuts, the S&P 500 climbed 10%.

A year later? Up 20%.

With all three major indexes showing double-digit gains in 2019, it's a pleasant thought for investors.

But how the news is delivered will be just as important.
YOUR SILICON VALLEY (LIBERAL) OVERLORDS
Seen the scrutiny and regulations for payday advances?

Well, while you were watching that, a new form of consumer debt has been scaling up.

And it's been largely beneath the radar.

They've just changed the name and the terms for repayment.

But the up to triple-digit interest rates are still the same.

It's called an "online installment loan." And unlike payday loans, consumers have much longer to pay it back. Usually 4-60 months.

And it's gone from a niche to a red-hot industry.
And the middle class is the target.

To the tune of about $50 billion.

Loans range from $100-$10,000+.

Write offs in the first 6 months of 2019 were 12%.

That's versus 3.6% for the credit card industry.

Will this be the next subprime scandal?
TRUMP DERANGEMENT SYNDROME
Hannity has news for Schiff and the shifting impeachment narrative.

"Asking a country… to cooperate in an investigation, that's actually not a crime; it's not bribery, not a misdemeanor. It's certainly not treason. It's actually the president's job to faithfully uphold and execute the laws of the land. That is his oath. That is his constitutional obligation."

The reminder came after a heated news conference yesterday.
House Republicans decried Schiff preventing a witness from answering their questions in an earlier hearing.
5G has been promised for years.
In 2019, it's finally here.
By year's end… almost 100% of the country will be 5G-capable.
Stocks have already shot up in anticipation of its arrival.
Extraordinary gains like 11,567%… 8,580%… 7,311%…
The list goes on and on.
Apple isn't the only smartphone maker launching a 5G-enabled phone. Every major consumer electronics company on the planet is launching its own 5G devices.
And every single one of these devices – they will number in the billions – will depend on an essential component to connect to 5G. Jeff Brown spotted the company that provides that component. This is a stock that investors will want to own.
Due to the amount of activity, this opportunity can end at any time.
Phase 1 of the China-US trade deal should be ready November 17.

And it's a HUGE win for Trump.

It looks like the deadlock is coming to an end.

"…we have reached a phase-one agreement with the Chinese and both sides are working to finalize the text for a signing in Chile."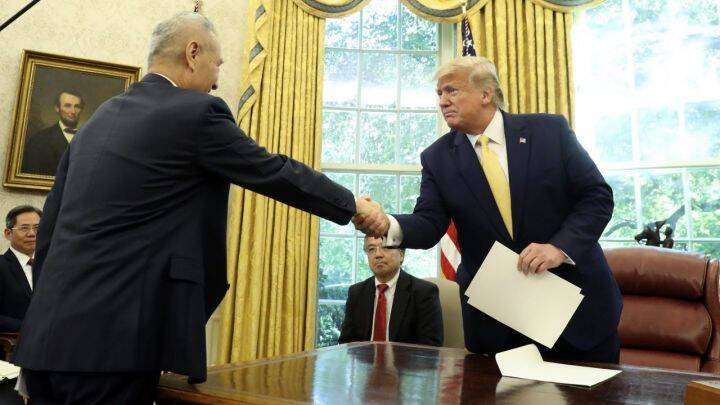 Source: AP Photo/Andrew Harnik
China seems eager to meet US demands.

Especially in the arena of intellectual property theft.

To quote the director of the Property Protection Department, they are promising "strict protection, protection, protection and protection."

Beijing will roll back restrictions on foreign competitors.

And those aren't the only wins in the agreement.
CRAZY-INTERESTING OR RIDICULOUSLY-WEIRD
Ever feel like someone's watching you?

Maybe they are – from 700 million light-years away.
And NASA caught it on camera…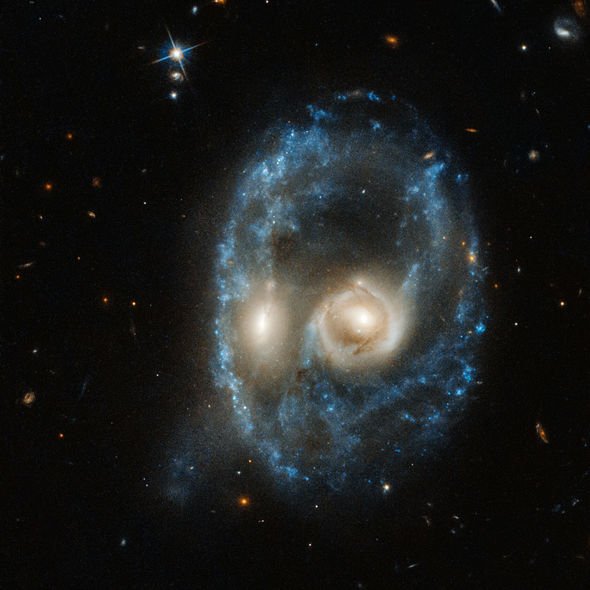 Source: NASA, ESA, J. Dalcanton, B.F. Williams, and M. Durbin (University of Washington)
So, what is it?
ADDITIONAL READING AND RESOURCES (ARR)
Thanks for reading today and being a loyal subscriber.
Your biggest fan,
Frederick Frost
P.S. We'd love your opinion.
How useful did you find today's Morning Bullets?
Not useful – It was ok – It was good – Very Useful
12.5% 13.7% 46.9% 26.9%
Note: Percentages are updated once per week on Sundays and include all feedback since inception.