Your daily source for trading strategies, tech news, and politically incorrect humor

Your daily source for trading strategies, tech news, and politically incorrect humor.
Dear eMBers,

Your Morning Bullets are here. Let's dig in.
INVESTOR INSIGHTS – Market Update
The US Treasury thinks they have the answer for the snowballing debt.

The solution they're floating is a ultra-long 50-year bond.

Actually, there are several fixes they have in mind.

A 20-year nominal coupon bond, a 50-year nominal coupon bond and a one-year floating-rate note.

The federal deficit climbed 26% to $984 billion in fiscal 2019. That's the highest it's been in seven years.

And based on past interviews, it could roll out as soon as next year.

Currently, the longest term bond is for 30 years.

Is this the answer to "refinancing" our long term obligations?
YOUR SILICON VALLEY (LIBERAL) OVERLORDS
Ever wonder what keeps the minds behind Big Tech up at night?

Now there's no need to wonder.

They're going public with their biggest dark tech fears and scenarios.

And you better believe it's not the fear of being beat by a computer at a board game.

Here are just the Top 3 dystopian futures they fear.
A swarm of drones could easily obliterate the American infrastructure.

Toy drones could sell you out if there were people looking for you.

AI could grind us up and turn us into paper clips.

Yeah – I'm not making this stuff up.

While some of it may seem far-fetched, if it's keeping them up at night, maybe we should start losing sleep, too.

Be sure to check out the other 10 potential nightmares.
TRUMP DERANGEMENT SYNDROME
Wonder who Jerry Brown is blaming California fires on?

Yep – you guessed it, Donald Trump and his Administration.

The former Governor addressed the House Oversight Committee.

When the topic was discussed, he blamed the President and Republicans.

"The blood is on your soul," he railed.

But is it really?

Of course not!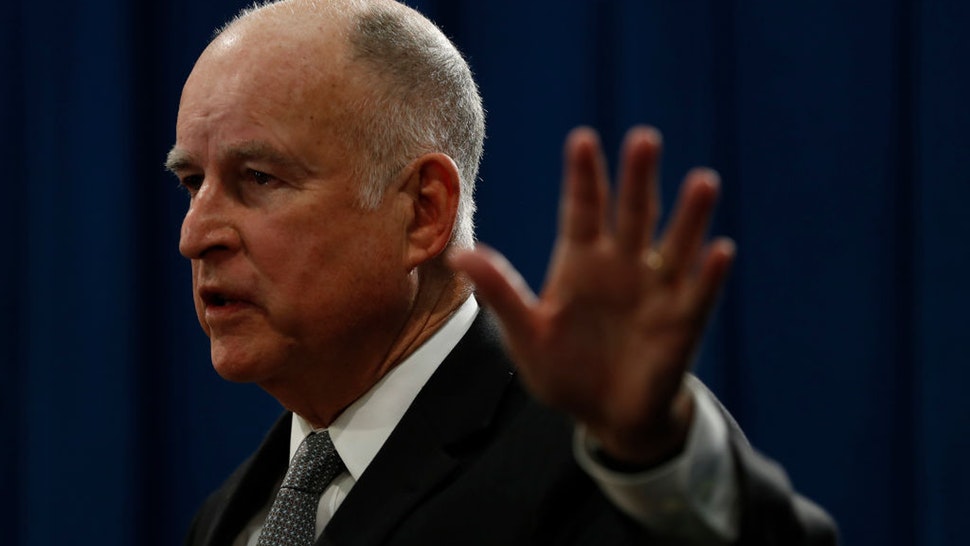 Source: Photo by Stephen Lam/Getty Images
In fact, the real culprit isn't even climate change.

It's how the California is trying to combat it.

This is what Breitbart had to say.

"Critics fault California and its utility companies for spending money on complying with 'green' initiatives rather than on burying power lines. Others also cite homeless camps, where past fires have started, and poor forestry management policies that have barred the clearing of brush that can provide fuel for wildfires." National Geographic pointed out, California's worst fires over the past few years, including the Camp Fire and 2017's Thomas Fire, started when power lines sparked flames in dry grasses."

Whose hands look dirty now?

Read more here.
Five hundred miles outside of Silicon Valley…
This tiny company — trading under a code name — is about to unleash a radical, new $12 trillion technology.
Mark my words…
BlackRock, JPMorgan Chase and Deutsche Bank — to name just a few — have all started quietly scooping up shares.
Because they recognize the extraordinary potential here, as I do.
This stock may never be this cheap again. Now is the perfect time to grab as many shares as possible.
Want to call for Trump's impeachment?

Republicans think that's fine.

But they want you to have to do it roll call style. Not hiding behind electronic voting devices.

"As you know, there is no requirement for a roll call vote in the House to be conducted by electronic device and tabulation. As you also know, a vote conducted by electronic device shields Members from having to stand before their colleagues, their constituents, and the world to announce their decision on such a momentous matter in their own voice," they wrote.

Will it happen, or will Democrats continue to hide?
CRAZY-INTERESTING OR RIDICULOUSLY-WEIRD
Normally, the Claw decides who will stay and who will go.

At least in the world of Toy Story.

Heading into this Halloween, stuffed toys have other ideas.

And they were caught on video. Or were they?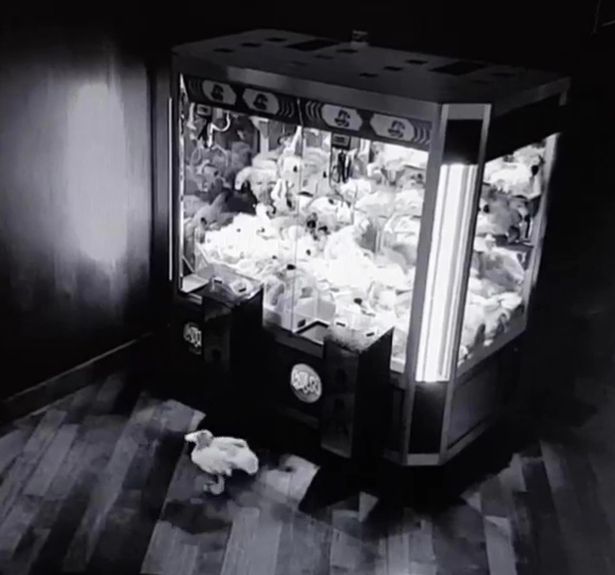 Source: The Mirror
The flamingos made their escape.

And then danced to the door, where they once again fell lifeless to the ground.

Once again just toys.

Is it real or is it clever editing in time for the holiday?
ADDITIONAL READING AND RESOURCES (ARR)
Thanks for reading today and being a loyal subscriber.
Your biggest fan,
Frederick Frost
P.S. We'd love your opinion.
How useful did you find today's Morning Bullets?
Not useful – It was ok – It was good – Very Useful
12.5% 13.7% 46.9% 26.9%
Note: Percentages are updated once per week on Sundays and include all feedback since inception.