Your daily source for trading strategies, tech news, and politically incorrect humor

Your daily source for trading strategies, tech news, and politically incorrect humor.
Dear eMBers,

Your Morning Bullets are here. Let's dig in.
INVESTOR INSIGHTS – Market Update 
After listening to Powell, hopes that more Fed interest rate cuts will come have faded.

And homeowners are paying attention.

Last week, mortgage applications jumped 9.6% versus the previous week.

The demand for refinancing has also jumped. And it's more sensitive to minor rate moves.

It jumped 13% from the previous week.

But it was 188% higher than it was a year ago.

Back them, rates were 114 basis points higher.

Average contract interest rates for a 30-year fixed mortgage rose from 3.98% to 4.03% in the same week.

"Positive data on consumer sentiment, and growing optimism surrounding the US and China trade dispute, were behind last week's rise…"

While buyer demand is high right now, inventory is low.
Especially for entry level buyers.
YOUR SILICON VALLEY (LIBERAL) OVERLORDS
What the truck?

California made sweeping changes to regulate the gig economy.

The goal? To give wage and benefit protections to independent contractors.

But the California Trucking Association is fighting back.

"The legislation violates federal law and would deprive more than 70,000 independent truckers of their ability to work."

Many drivers have shelled out $150k for "clean" trucks already. It's just insane.

It's the first of many lawsuits to come.

And truckers aren't the only ones at risk.

The law originally targeted Uber and Lyft.

Now, construction workers, janitors and home health aides are in the crosshairs.

And that's just a small sampling of the total impact.

"Independent truckers are typically experienced drivers who have previously worked as employees and have, by choice, struck out on their own. We should not deprive them of that choice."

Especially when they literally fuel our economy.
TRUMP DERANGEMENT SYNDROME
Now that they can't hide behind closed doors, the Impeachment proceedings are falling apart.

Yesterday was the first day of the televised witch hunt.

And desperate Democrats seem to have missed the memo.

This publicity stunt just doesn't pass the smell test.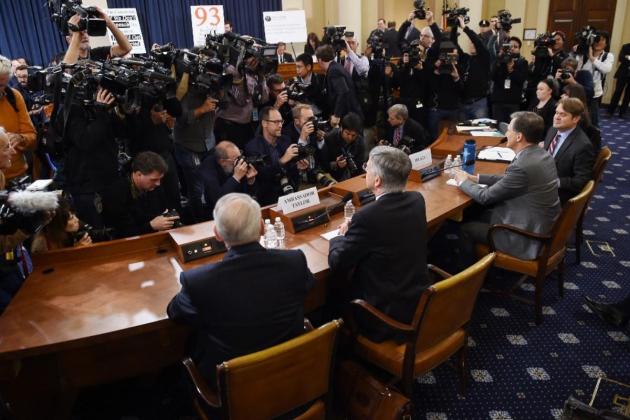 Source: Times of Malta
It's become increasingly clear that the real goal is to hurt his reelection chances.

Or, as they would say, interfering with an election.

But when it comes to facts, nothing is clear.

The testimony is as muddy as ever.

There is no evidence of linkage or quid pro quo.

Most testimony is based on hearsay.

And Zelensky, who was actually on that call, has repeatedly said that there was no pressure from Trump to do anything inappropriate.

Jordan summed it up well.

"We got six people talking about four conversations in one sentence and you just told me this is where you got your clear understanding?"

What is clear?

That Schiff is a liar with a serious case of Trump Derangement Syndrome.

He has zero credibility.

And zero evidence.
5G has been promised for years.
In 2019, it's finally here.
By year's end… almost 100% of the country will be 5G-capable.
Stocks have already shot up in anticipation of its arrival.
Extraordinary gains like 11,567%… 8,580%… 7,311%…
The list goes on and on.
Apple isn't the only smartphone maker launching a 5G-enabled phone. Every major consumer electronics company on the planet is launching its own 5G devices.
And every single one of these devices – they will number in the billions – will depend on an essential component to connect to 5G. Jeff Brown spotted the company that provides that component. This is a stock that investors will want to own.
Due to the amount of activity, this opportunity can end at any time.
William Barr confirmed that the FISA report release is "imminent."

 "It's been reported and it's my understanding that it is imminent," Barr told reporters. "A number of people who were mentioned in the report are having an opportunity right now to comment on how they're quoted in the report. And after that process is over, which should be very short, the report will be issued. That's what the inspector general himself suggests."

It's been a year and a half in the making.

And waiting for it has left a lot of Republicans frustrated.

The findings could be very useful for US Attorney John Durham.

His administrative review recently switched to a criminal inquiry.

Do you expect some heads to roll when it's released?
CRAZY-INTERESTING OR RIDICULOUSLY-WEIRD
Peter Cross found a bizarre discovery while metal detecting in Oxfordshire.

At first he thought they were sheep teeth.

But after a quick clean up, it turned out that his treasure was much weirder.

It was a set of false teeth nearly 200 years old. And made of ivory set in gold.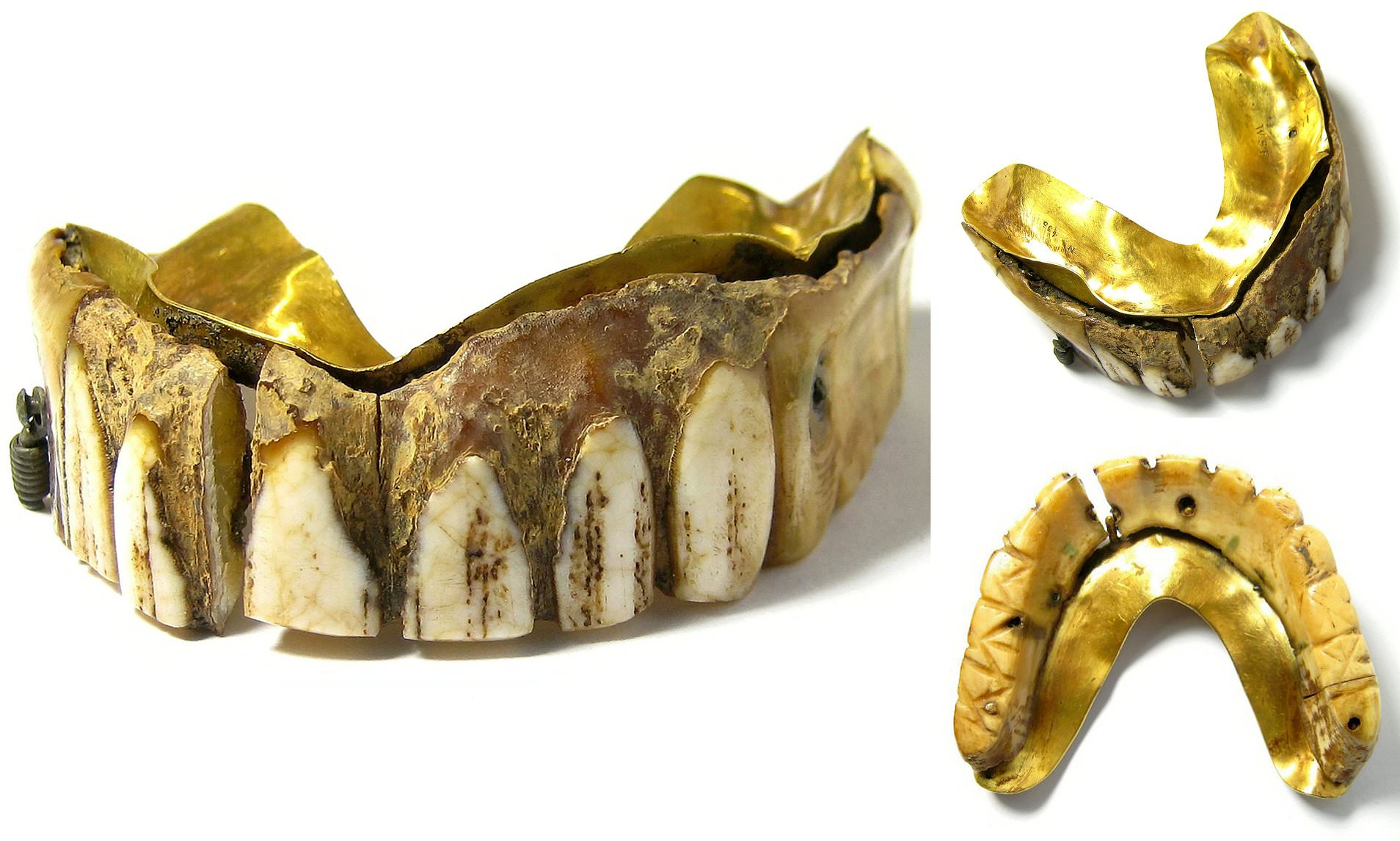 Source: DailyMail.co.uk
"They would have belonged to a very wealthy person."

They were likely dislodged from a mouth or pocket while riding a horse.

They are expected to fetch up to £7,000 at auction.
ADDITIONAL READING AND RESOURCES (ARR)
Five hundred miles outside of Silicon Valley…
This tiny company — trading under a code name — is about to unleash a radical, new $12 trillion technology.
Mark my words…
BlackRock, JPMorgan Chase and Deutsche Bank — to name just a few — have all started quietly scooping up shares.
Because they recognize the extraordinary potential here, as I do.
This stock may never be this cheap again. Now is the perfect time to grab as many shares as possible.
Thanks for reading today and being a loyal subscriber. 
Your biggest fan, 
Frederick Frost
P.S.  We'd love your opinion.
How useful did you find today's Morning Bullets?
Not useful – It was ok – It was good – Very Useful
   12.6%         13.26%         47.48%          26.67%
Note: Percentages are updated once per week on Sundays and include all feedback since inception.