Your daily source for trading strategies, tech news, and politically incorrect humor

Your daily source for trading strategies, tech news, and politically incorrect humor.
Dear eMBers,

Your Morning Bullets are here. Let's dig in.
INVESTOR INSIGHTS – Market Update
Looks like no one can grab this bull by the horns.

The three major indexes are running strong. Most within a hair's length of closing at new records.

When the markets closed yesterday, the S&P was at 3,091.84 (+0.2%), Nasdaq was at 8,486.09 (+0.3%) and the Dow remained unchanged at 27,691.49.

At the micro level, Disney was up 1% upon the launch of Disney+ streaming.
Facebook was up 2.6% after announcing their new payment tool.

One of the day's biggest winners was Rockwell Automation, up 10.5%.

Semiconductor stocks were also on an upward trend.

"Because we have optimism around trade … a better-than-expected earnings season and we're heading into what appears to be a strong holiday shopping season, there's a lot to like right now."
YOUR SILICON VALLEY (LIBERAL) OVERLORDS
Don't love the Libra? That's cool – Facebook has another innovation.

And it sent their stock up 2.6% yesterday.

Say hello to Facebook Pay.

And PayPal and Apple Pay better watch out.

The new payment service rolls out in the US this week. It can be used in the Facebook app and Messenger. It will emerge on Instagram and WhatsApp later on.

So, what can you use Facebook Pay for?

Practically anything.

Fundraisers. In-game purchases. Event tickets. Person-to-person payments. Purchases on Pages and the Marketplace. These are just some of your current options.

And just wait until it's available globally.

PayPal may feel some pain, but they're still partnering with Facebook.

"We are pleased to collaborate with them on Facebook Pay, as we share a common vision to make the management and movement of commerce seamless, no matter where, or on what platform, people shop."

How will it work?
TRUMP DERANGEMENT SYNDROME
Folks in glass houses are throwing a lot of stones…

In a story that broke yesterday, our current whistleblower may have violated federal law.

How?

With a GoFundMe account started by another whistleblower.

So far, it's racked up more than a quarter-million dollars from anonymous donors.

Nearly 6,000 people have donated.

And this clearly constitutes gifts to a current intelligence official.

And it's almost guaranteed to be restricted.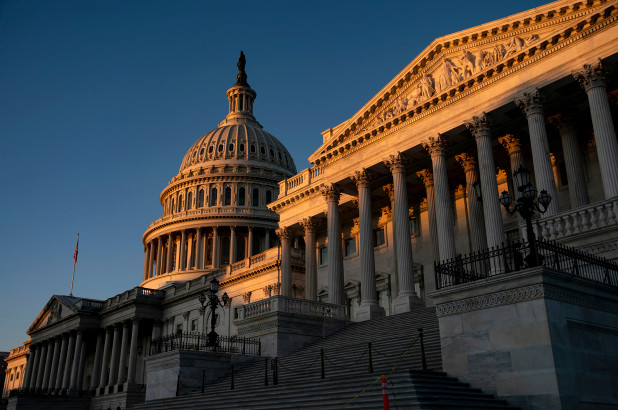 Source: New York Post
The guy who started the account, John Tye, hasn't responded to requests for comment.

And there's another aspect that's triggering some alarms.

It's quite possible that some of the donations may have come from improper sources.

Think "foreign citizen or agent of a foreign government."

"I have not seen anything of this scale…Its not about politics for my client – it's whistleblower-on-whistleblower, and [my client's] only interest is to see the government ethics rules are being complied with government-wide."

Oops.

This whole thing just keeps getting murkier and murkier.

Are you sick of these double standards in government ethics?
Robert Herjavec believes "the walls have finally come down" on what was once America's most exclusive investing opportunity.
He's talking about angel investing — getting in on the deals like you see Robert make on Shark Tank.
Now there's a way that everyone capitalize on this secret market. Startups can go from obscurity to being worth billions of dollars in a blink of an eye.
Robert reveals TWO private deals you can act on today.
The Supreme Court is leaning in Trump's favor for the DACA decision.

The 5-4 Conservative majority is showing signs that they'll support Trump's move.

And even Justice Roberts, the loose cannon of the court, looks like he'll back it.

But his apparent support hasn't been reliable in the past.

"Conservative justices questioned whether courts even have the power to review Trump's action and also seemed to reject the views of lower courts that his administration had failed to properly justify ending DACA, a program Obama implemented after Congress failed to pass bipartisan immigration reform."

The final ruling is due by the end of June.

And Liberals are freaking out that the dream may be coming to an end.
CRAZY-INTERESTING OR RIDICULOUSLY-WEIRD
One Dutch university has given students a new way to cope with stress.

And they're dying to get in.

Well, not exactly dying, but eager enough to wait in line.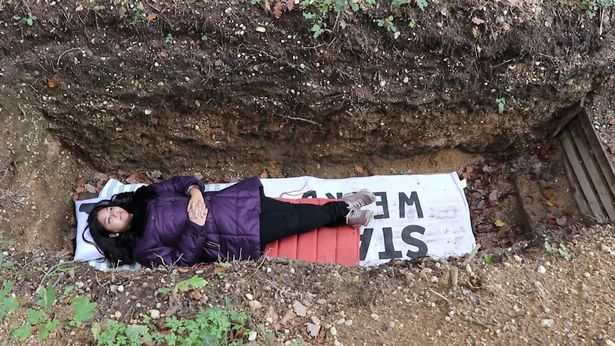 Source: Facebook
Yep, that's a grave. And at the bottom, there's a sign that says "Stay Weird."

Instead of therapy dogs, you can book a 30-minute to 3-hour session to cope with your stress.

And there's a waiting list.
ADDITIONAL READING AND RESOURCES (ARR)
Thanks for reading today and being a loyal subscriber.
Your biggest fan,
Frederick Frost
P.S. We'd love your opinion.
How useful did you find today's Morning Bullets?
Not useful – It was ok – It was good – Very Useful
12.6% 13.26% 47.48% 26.67%
Note: Percentages are updated once per week on Sundays and include all feedback since inception.