Your daily source for trading strategies, tech news, and politically incorrect humor

Your daily source for trading strategies, tech news, and politically incorrect humor.
Dear eMBers,

Your Morning Bullets are here. Let's dig in.
INVESTOR INSIGHTS – Market Update
Investors are wondering if the bullish trends can continue.

After the US strike against Iran's #2, the markets have hit some turbulence.

After all time highs on Thursday, the markets sank on Friday.

And today's futures aren't looking all that bright.

Dow Jones futures have fallen 0.5% versus fair value.

The S&P futures are down 0.45%.

The Nasdaq is down 0.6%.

In addition to the Iranian tensions, Boeing's woes have also tugged the DJIA down.

Growth stocks have fared pretty well in the midst of it all.

Check out which stocks have been climbing against the odds.

While stocks are having a tough time, gold and oil are soaring.

Spot gold has risen 1.8% to $1,579.72 an ounce.

That's the highest since April 2013.

Brent crude futures jumped past $70 a barrel.

U.S crude was up 1.7% to $64.12.

What's going on in the global markets?
YOUR SILICON VALLEY (LIBERAL) OVERLORDS
AB5 is hanging over the heads of the gig economy like a guillotine.

But some companies are refusing to comply.

And unlike others, who have a hope of judicial rescue, these guys don't look like they'll see help coming.

So, they're just flat refusing to fall in line.

Uber, Lyft and Postmates are refusing to reclassify their fleet of drivers as employees.

And they're doing it developing a multi pronged strategy to avoid complying with the new law.

Find out what that multi pronged strategy entails.

And if they have any chance of winning.
TRUMP DERANGEMENT SYNDROME
Pocahontas is suffering delusions of grandeur.
"I plan to be the last U.S. president elected by the Electoral College."

So, not only does she think she's still going to clinch the Democratic nomination…

She thinks she'll be able to dissolve the Electoral College.

This is despite her lagging polling numbers.

And depressing fundraising takes.
Abolishing the Electoral College empowers huge, largely liberal states like New York and California.
And virtually disenfranchises everyday Americans in smaller states.
Do you think that the Electoral College can be abolished?
Here's my #1 loophole for this tax season.
I call it "the paycheck loophole."
It doesn't matter whether you make $50,000 or $500,000…
Kiplinger says it can add "thousands of dollars each year."
To prove it, I reached out to David Andrews, a regular salaried employee of ours.
There's a disturbing pattern emerging from the left.

And from the mainstream media.

They find themselves in a paradox…

When Trump does something awesome, they just can't admit it.

Because he's Trump.

"Let's just say maybe it was the right decision to take him out. But you have, in that case, right decision-wrong commander-in-chief," Alter said.

But when Trump strikes out against our enemies, the left starts running to their defense.

With virtually zero consequences.

"That never happens in these situations. And, until it does, this stuff is going to continue to occur, where there's false reports or sympathy for terrorists being put out, and it needs to stop."

Just another instance of Trump winning, but no one wanting to admit it.
CRAZY-INTERESTING OR RIDICULOUSLY-WEIRD
Remember that McDonald's hamburger that was looking about a day old back in 2013?

Now, it's turned 20.

And it's aging better than a lot of Hollywood stars.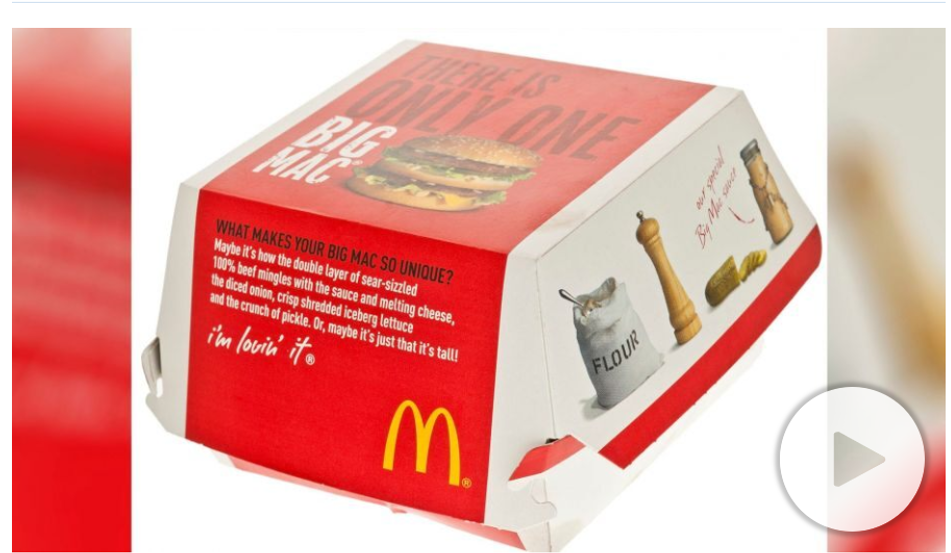 The only real difference between now and then?

"The burger now has a faint cardboard smell."

And it would now be old enough to vote.
ADDITIONAL READING AND RESOURCES (ARR)
Why Everyone is Getting Rich Right Now – And You're Not
Hundreds of thousands of Americans have been hit by a wave of wealth. Over the past year, the U.S. has minted an average of 1,800 new millionaires a day. How did they do it? For the first time in history, two of these millionaire investors have joined forces to help you learn the secret moneymaking strategy of the wealthy and connected.
Click here to watch their presentation.
Thanks for reading today and being a loyal subscriber.
Your biggest fan,
Frederick Frost
P.S. We'd love your opinion.
How useful did you find today's Morning Bullets?
Not useful – It was ok – It was good – Very Useful
12.98% 13.17% 47.81% 26.04%
Note: Percentages are updated once per week on Sundays and include all feedback since inception.