Your daily source for trading strategies, tech news, and politically incorrect humor

Your daily source for trading strategies, tech news, and politically incorrect humor.
Dear eMBers,

Your Morning Bullets are here. Let's dig in.
INVESTOR INSIGHTS – Market Update
News dropped that the US China trade deal isn't likely to be reached before the December 15th deadline.

And the markets didn't like it.

DJIA futures immediately fell over 100 points.

The S&P and Nasdaq futures are also down.

The Mexico and Canada trade deal has picked up steam.

And it's been the major focus for the past few weeks.

The new version of NAFTA could happen at any moment.

Though Pelosi isn't exactly in a hurry to pass what will ultimately go down in history as a Trump Win.

All eyes are also on the Fed as they head into their last two-day session before the year ends.

Rates are expected to remain unchanged.

But there may be a few things worth watching out for…
YOUR SILICON VALLEY (LIBERAL) OVERLORDS
In a world where dopamine fasting is all the craze, this next story may surprise you.

But it also might not.

Silicon Valley is proud to announce that their psychedelic wonder drug is almost ready.

And it's not a prank.

The company in focus is MindMed. And if it sounds a little hinky to you, think about this:

Kevin O'Leary (from Shark Tank) was part of a $6 million dollar round of funding in the company.

So what exactly do they do?

They take psychedelic drugs and turn them into medicine.

Real medicine, not that hippie stuff.

And it's been shown to turn off addictions like flipping a light switch.

The chemical behind the magic is 18-MC.

But before you get all excited, this isn't about getting high.

In fact, you don't get "high"at all.

This is micro-dosing.

And the implications could be mind-blowing, man…
TRUMP DERANGEMENT SYNDROME
Gohmert really gave the Democrats hell yesterday.

"Tell us what you really think…"

In the video below, you'll see exactly what he has to say about the Impeachment proceedings.

And the irreparable harm that's been done to our government by lowering the bar ridiculously low.

It's like everyone is playing Impeachment Limbo.

And the Democrats – there's now limit to how low they can go.

He goes off on the need for witnesses.

Credible witnesses.

And then he reminds the Democrats to get ready for the can of worms they've opened.
He talked about everyone already talking about future President Biden.

"Well we've already got the forms. All we've got to do is eliminate Donald Trump's name and put Joe Biden's name in there. Cause he's on video, he and his son, he basically has admitted to the crime that has been hoisted on the President, improperly. So, I'm scared for my country. Because I've never seen anything like this."

Will we ever make it back from this divide?
Five hundred miles outside of Silicon Valley…
This tiny company — trading under a code name — is about to unleash a radical, new $12 trillion technology.
Mark my words…
BlackRock, JPMorgan Chase and Deutsche Bank — to name just a few — have all started quietly scooping up shares.
Because they recognize the extraordinary potential here, as I do.
This stock may never be this cheap again. Now is the perfect time to grab as many shares as possible.
Know what's a win for Trump?
When the top polling Democratic Candidate for President isn't even on the ballot.
And we'll let you guess who the clear winner is…
Yep, Hillary Clinton.
check out these shocking polling results.
And the differences that stand out once you remove her name from the running.
Either way, this is a clear victory for President Trump.
It's clear the party is still seeking out the perfect candidate that can hold up to an election against our incumbent.
CRAZY-INTERESTING OR RIDICULOUSLY-WEIRD
Thursday's full moon will be known as the Cold Moon. A name for the month of December's full moon.
And this year, it will peak on November 12, 2019 at 12:12am.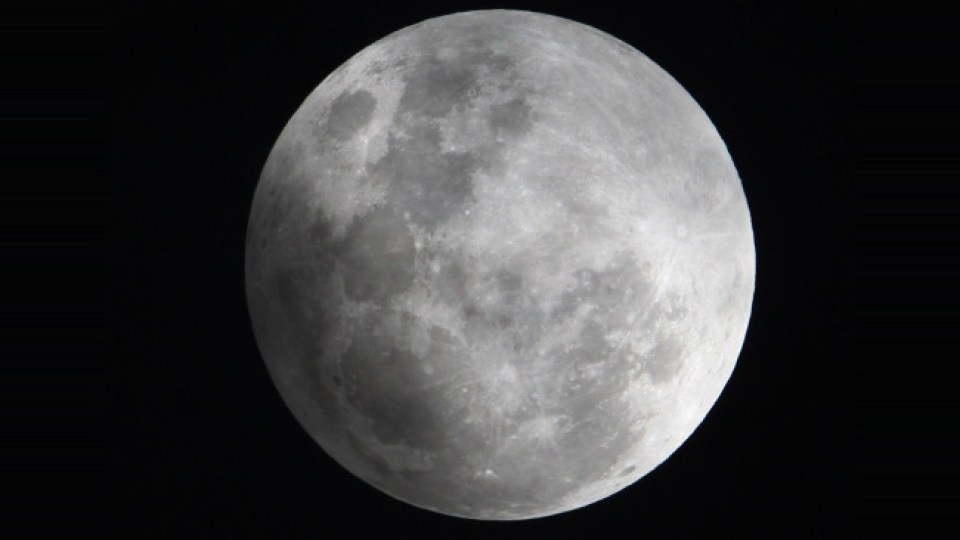 Source: MyTwinTiers.com
Yep.
On 12/12. At 12:12.
Let's see what fun predictions emerge about this one…
ADDITIONAL READING AND RESOURCES (ARR)
Thanks for reading today and being a loyal subscriber.
Your biggest fan,
Frederick Frost
P.S. We'd love your opinion.
How useful did you find today's Morning Bullets?
Not useful – It was ok – It was good – Very Useful
12.78% 13.28% 47.82% 26.12%
Note: Percentages are updated once per week on Sundays and include all feedback since inception.