Your daily source for trading strategies, tech news, and politically incorrect humor

Your daily source for trading strategies, tech news, and politically incorrect humor.
Dear eMBers,

Your Morning Bullets are here. Let's dig in.
INVESTOR INSIGHTS – Market Update
QE or not QE? That is the question…

What surprises lay ahead for us from the Fed?

One Credit Suisse strategist has made a bold prediction.

He thinks that year-end pressure in the money markets could result in the Fed initiating a fourth round of bond buying.

The goal? To use quantitative easing to keep a lid on short-term interest rates.

Currently, the Fed is injecting $60 billion a month in the purchase of shorter-term bills. They mature in a year or less.

If they made the switch to buying longer-term, coupon-bearing notes or bonds, that would be QE.

It's what they did after the 2008 financial crisis to stimulate economic growth.

The Fed had been reducing their cash in the US financial system this year.

Until mid-September when the repo markets jumped from 2% to over 5% overnight.

So is Credit Suisse's Zoltan Pozsar on target or way off base?

We'll find out today…
YOUR SILICON VALLEY (LIBERAL) OVERLORDS
Is Silicon Valley about to amp up their partnerships with the US military?

While Google pulled out of their work with the Pentagon in Project Maven, others in Silicon Valley disagree with the decision.

One of those people is Peter Thiel, a billionaire Silicon Valley investor and the co-founder of Paypal.

He wants to see Big Tech in America step up their game.

Not step out of it.

"The China dynamic has changed things tremendously in the last few years. China is going to force us to compete, to think much harder, [about] how we can deploy technologies much faster."

What's prompting his support for Big Tech and Big Government to team up?

A Govini study that shows that the US's share of global research and development spending has dropped a lot since 1967. Back then, it was at 60%.
Today, it's less than 30%.

China, however, has increased their spending tremendously. They have a larger share today than the US did at the height of the Cold War.

"I think we have a serious space race with China. We have a serious A.I. race. I've complained in the past about Google's – I think [it was a] very problematic decision to pull out on the MIT Project Maven – the AI project with the US military – and to continue to work with China, which I think is sort of a shocking, unprecedented thing for a major American company, not to work with the US, but indirectly to work with our geopolitical rivals or military."

"I think, you know, I think that when it's a choice between the US and China, it is always the ethical decision to work with the US government."

And Jeff Bezos of Amazon seems to agree.
TRUMP DERANGEMENT SYNDROME
When US Attorney John Durham made his statement yesterday, the Liberal Media lost their minds.

The statement he made?

"Based on the evidence collected to date, and while our investigation is ongoing, last month we advised the Inspector General that we do not agree with some of the report's conclusions as to predication and how the FBI case was opened."

He goes on.
Not to attack or disagree with the IG report or the man who prepared it.

Just to explain the differences between what both are investigating. And how.

"… our investigation is not limited to developing information from within component parts of the Justice Department. Our investigation has included developing information from other persons and entities, both in the US and outside of the US."

And that's when they lost it…

(Image link below leads to a different, but similar video-based news story)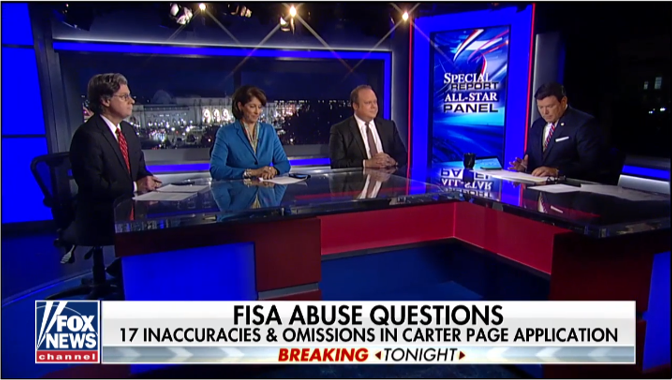 So how did the media respond?

Here's just a small sampling…

"It is surprising that he would do that… He could've just kept his mouth shut and then when his report comes out, we'll see what he has." That was CNN anchor Jake Tapper.

Gloria Borger of CNN pointed a finger and said that it "seems highly political."

But former FBI official Frank Filiuzzi was the one who laid it on super thick.

"I find it hard to understand how a prosecutor in the middle of his investigation would decide to make an announcement that he doesn't like somebody else's conclusions and that he might be going in a different direction. There's really no operational or investigative purpose for that."

He then suggested that Durham could be "disciplined" for speaking about an ongoing investigation.

He's also suspicious that someone may be putting pressure on him or forcing his hand.

Puh-lease!

I don't know about you, readers, but when I see hackles get raised like this, I can't wait to see what juicy morsels are coming in Durham's report.

It'll make the IG report look like an appetizer.

Who's hungry for more answers?

Is Durham's report "The Big One?"
Robert Herjavec: Indisputable Proof That Anybody Can Get Rich through Angel Investing
When Robert Herjavec and Neil Patel launched the Angels & Entrepreneurs Summit, they had only planned to invite a small group of guests to join them… but then Neil revealed something truly shocking.
During this clip (about halfway through the event), he reveals indisputable proof that anybody can transform their life through angel investing.
We knew we had to show this event to everyone – the information is just too valuable to keep under wraps. You owe it to yourself to watch this right now.
After month's of stalling, Pelosi and the Democrats have finally caved.

Yesterday, House Democrats reached a deal with the White House to renegotiate NAFTA.

The new agreement, the USMCA, isn't NAFTA-lite.

It's something a whole lot better.

Even after Democrats tried to liberalize it.

If it gets ratified, it would be Trump's biggest legislative win since Democrats took control of the House back in November.

It was such a big win that many questioned why the House would hand it to President Trump on a silver platter.

Especially on the heels of articles of impeachment.

For once, it seems that Pelosi and pals are finally listening to the American people.

"We're declaring victory for the American worker and what is in this agreement."

Now, it just needs to pass through the Senate. Which is also set to take the lead in the continuing Impeachment debacle. And bring it to it's inevitable conclusion.

Failure to Impeach.

Richard Neal of the Ways and Means Committee says the prognosis for ratification looks good.

"We don't expect any hurdles."
CRAZY-INTERESTING OR RIDICULOUSLY-WEIRD
This should be good for a chuckle.

Especially if you've ever dealt with teen or pre-teen boys.

On, of course, it could only happen in Florida.

Home of the Florida Young Man.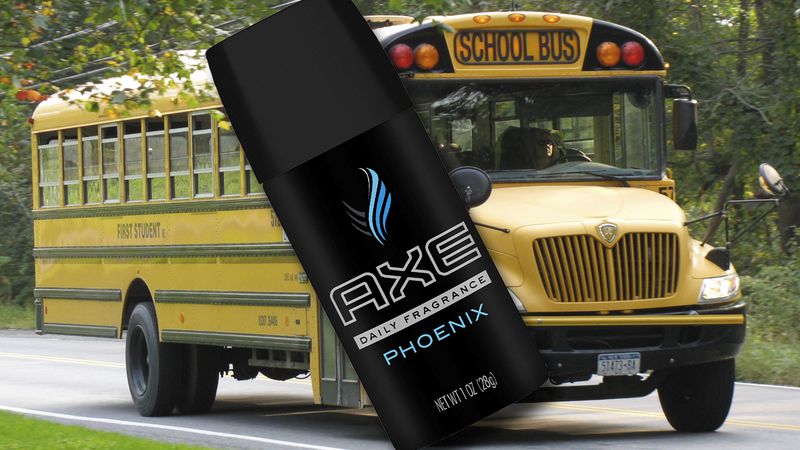 Image Source: WPLG
Now, I've seen Axe clear a bathroom.

And a small car.

But never a bus.

Could it have military applications?

Looks like the kids are all going to be okay.
ADDITIONAL READING AND RESOURCES (ARR)
Today: Anyone Can Become an Angel Investor
Robert Herjavec said it best during a recent, live broadcast: "The walls have finally come down. You no longer have to be rich, famous, or powerful to become an angel investor!"… And Congress has finally made it possible for you to take advantage of these life-changing deals.
Thanks for reading today and being a loyal subscriber.
Your biggest fan,
Frederick Frost
P.S. We'd love your opinion.
How useful did you find today's Morning Bullets?
Not useful – It was ok – It was good – Very Useful
12.78% 13.28% 47.82% 26.12%
Note: Percentages are updated once per week on Sundays and include all feedback since inception.