Your daily source for trading strategies, tech news, and politically incorrect humor

Your daily source for trading strategies, tech news, and politically incorrect humor.
Dear eMBers,

Your Morning Bullets are here. Let's dig in.
INVESTOR INSIGHTS – Market Update
The market is sending us mixed signals.

On the one hand, housing data is strong. Homebuilder sentiment is on the rise.
The current levels are the highest they've been since February 2018.

On the other, retail sales are declining. For the first time in seven months.

It's a bit of a paradox. And it's making accurate predictions more difficult.

The one unifying factor – both areas are dependent on consumers.

"Spending for the last couple of quarters has been running faster than income growth, and I think a correction is coming."
YOUR SILICON VALLEY (LIBERAL) OVERLORDS
One of the biggest takeaways from the most recent Democratic debates?


Silicon Valley has been both unfriended and blocked by the party that was once in love with them.


Sen. Elizabeth Warren was the one that threw the first punch.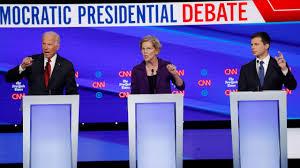 Source: The Texan
But the rest of the candidates hopped on the bandwagon without missing a beat.


While they all agree that Big Tech is a huge problem, what they don't agree about is how to deal with it.


It was pretty obvious that some of them weren't even sure what – exactly – they were trying to solve.


TRUMP DERANGEMENT SYNDROME
Oops, Democrats – watch out for that pile of Schiff over there.
In one of his "Top Secret" interviews, Schiff was pushing Volker to admit that Ukraine was feeling pressure from Trump.
Turn out – no such thing was going on.
Volker balked. "We're getting now into, you know, a conflation of these things that I didn't think was actually there."
Source: Washington Examiner
Watch for Schiff to continue trying to spin witness testimony to say things they were never actually saying.
A lot like he did with his "parody" of the transcripts that got this whole Schiff show started.
You just never know where the next Trump win will come from.
This time is was from Rapper Cardi B.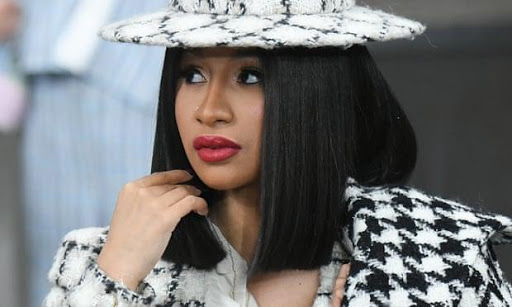 Source: Stephane Cardinale/Corbis
She's predicting that Trump will win again, and she has a catchy way of putting things.
"I really hate to say it, but sometimes I do believe that Trump will be winning. Just because every single time I don't see nobody saying they love a Democratic candidate. There's no candidate that people are saying like we love, we want them to win."
This is despite her support for Bernie Sanders.
She's also pessimistic about the impeachment process.
CRAZY-INTERESTING OR RIDICULOUSLY-WEIRD
Not sure how or what to pray?


There's an app for that.


Actually, there's a smart device for that.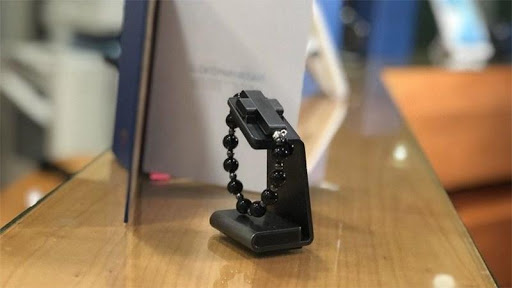 Source: GadgeTek Inc
Enter in the "Click to Prayer eRosary."
It's the Vatican's attempt to target a younger generation. The wearable device is shaped like a cross and syncs to your smartphone using a free app. The app also tracks your progress.
It can be yours for about $110, via Acer's Italian Website.
ADDITIONAL READING AND RESOURCES (ARR)
I can't get into all the news and interesting information out there in this one email, so what you'll find here are articles, presentations, and resources I'm digging into and believe you should as well.
Five hundred miles outside of Silicon Valley…
This tiny company — trading under a code name — is about to unleash a radical, new $12 trillion technology.
Mark my words…
BlackRock, JPMorgan Chase and Deutsche Bank — to name just a few — have all started quietly scooping up shares.
Because they recognize the extraordinary potential here, as I do.
This stock may never be this cheap again. Now is the perfect time to grab as many shares as possible.
Your biggest fan,
Frederick Frost
P.S. We'd love your opinion.
How useful did you find today's Morning Bullets?
Not useful – It was ok – It was good – Very Useful
12.6% 14.0% 47.0% 26.3%
Note: Percentages are updated once per week on Sundays and include all feedback since inception.