Your daily source for trading strategies, tech news, and politically incorrect humor

Your daily source for trading strategies, tech news, and politically incorrect humor.
Dear eMBers,

Your Morning Bullets are here. Let's dig in.
INVESTOR INSIGHTS – Market Update 
Tuesday was a great day for the markets.

Stocks closed at better than 3 week highs.
The DJIA posted triple-digit gains.

What's fueling this new wave of investor optimism?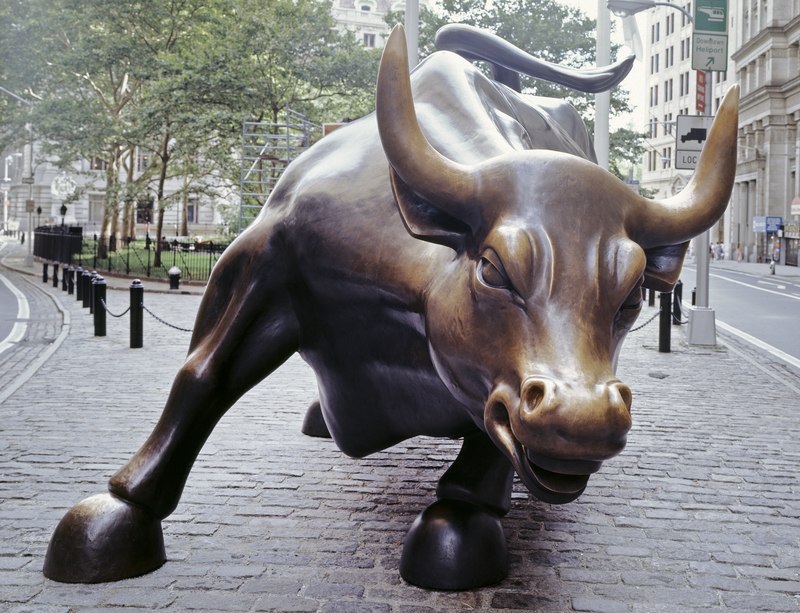 Source: Photographs in the Carol M. Highsmith Archive, Library of Congress, Prints and Photographs Division.
The largest driving force was a number of upbeat corporate earnings reports.

There is still hope for progress in US and China trade deal negotiations.

Plus, markets are holding out for a Brexit breakthrough.

Who were the biggest winners and losers?
YOUR SILICON VALLEY (LIBERAL) OVERLORDS
Google is facing heat on their pro-China stance.

And it's coming from the inside.

They're using Memegen to do it. It's an employee-run internal message board. They're using it to make their feelings known.

And Google isn't exactly thrilled about it.

Recent decisions to take down pro-Hong Kong protester content is fueling the rift.

Google is just one of the Big Tech companies taking heat.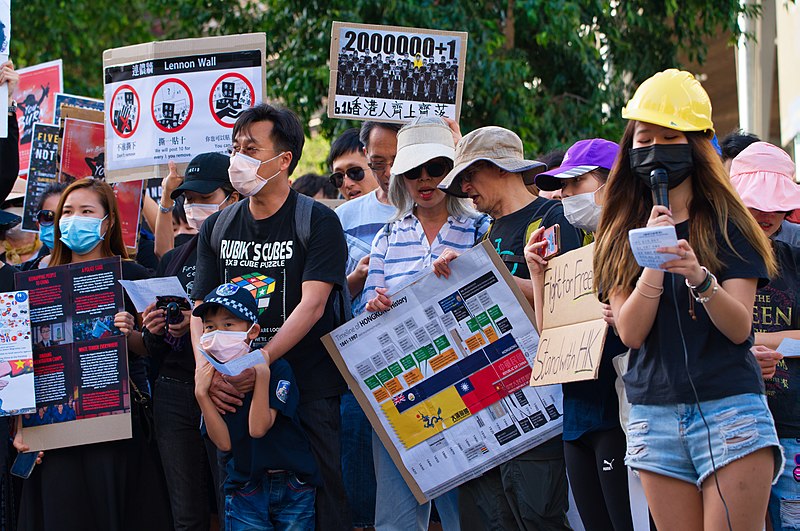 Source: https://commons.wikimedia.org/wiki/User:Bald_white_guy
Blizzard and Apple have taken fire, as well.

Is being in bed with Big China finally starting to hurt Big Tech?

Are foreign profits worth more than democracy and free speech?

"Google used to be a company that adamantly supported democracy, but will it abandon Hong Kong?"
TRUMP DERANGEMENT SYNDROME
"How would Pelosi, Schiff, and their allies act if their goal was really to remove Trump from office by impeachment?"
That's the question Charles Lipson wants you to ask yourself. He breaks it all down in a recent piece in Real Clear Politics.
And it doesn't take a lot of clear thought to determine that impeachment isn't the end goal.
Democrats are just doing everything they can to keep Trump from getting re-elected.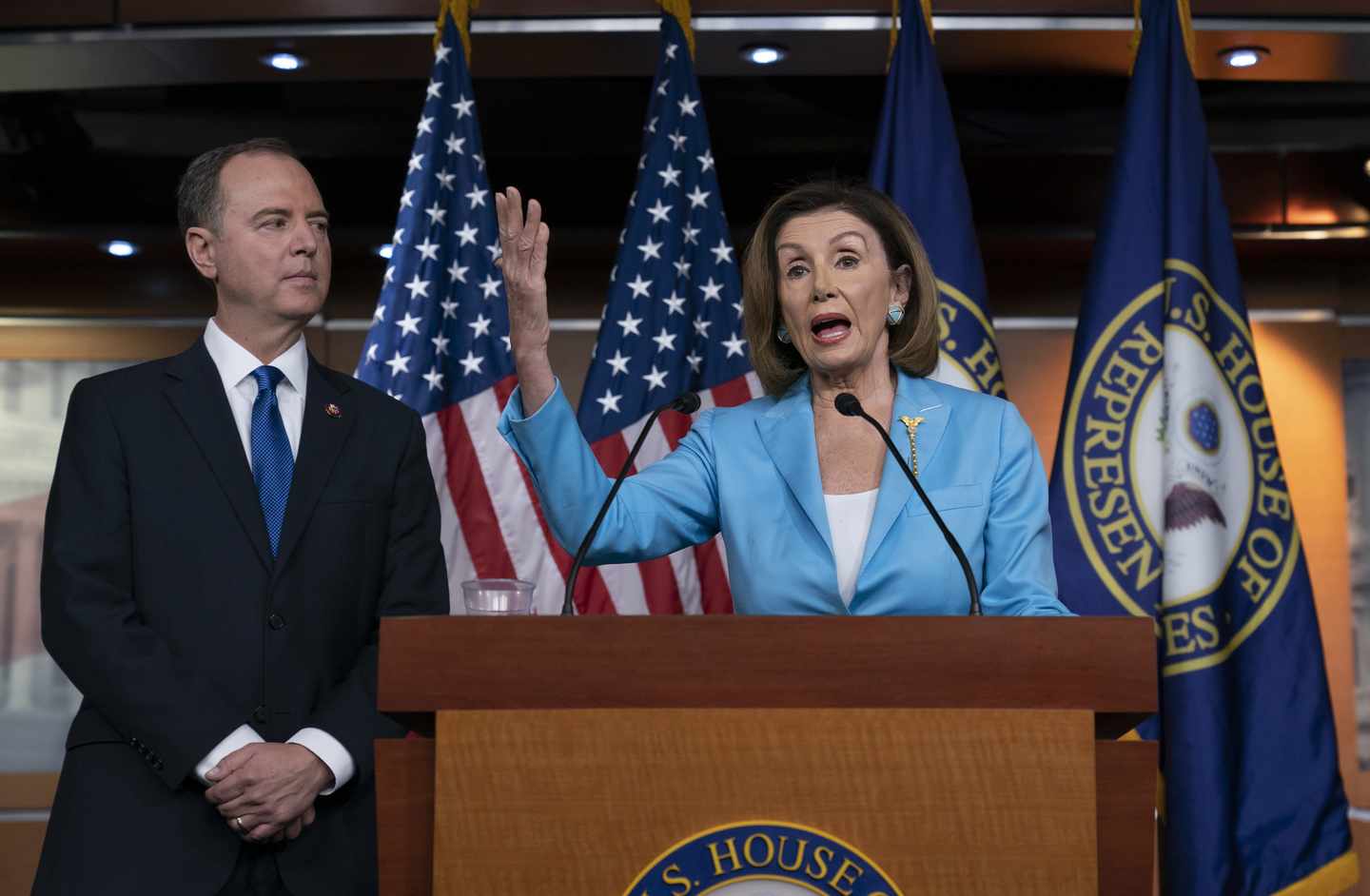 Source: AP Photo/J. Scott Applewhite
"Her aim is to prevent Trump's reelection. To do it, she has exerted tight, unilateral control over the process and handed day-to-day investigation to her California protégé, Adam Schiff, who heads the committee on intelligence. His secret hearings are in sharp contrast to the open ones held for Richard Nixon and Bill Clinton by the House Judiciary Committee."
Will her efforts pay off or backfire?
Five hundred miles outside of Silicon Valley…
This tiny company — trading under a code name — is about to unleash a radical, new $12 trillion technology.
Mark my words…
BlackRock, JPMorgan Chase and Deutsche Bank — to name just a few — have all started quietly scooping up shares.
Because they recognize the extraordinary potential here, as I do.
This stock may never be this cheap again. Now is the perfect time to grab as many shares as possible.
"If voters were to vote primarily on the basis of their pocketbooks, the president would steamroll the competition."
That's the conclusion of the Moody Analytics model. And it wasn't just one economic model, but THREE, that are predicting an easy win for Trump.
Moody's models have been spot on since 1980 with only one exception…
It predicted that Hillary would win by a small margin in the last election.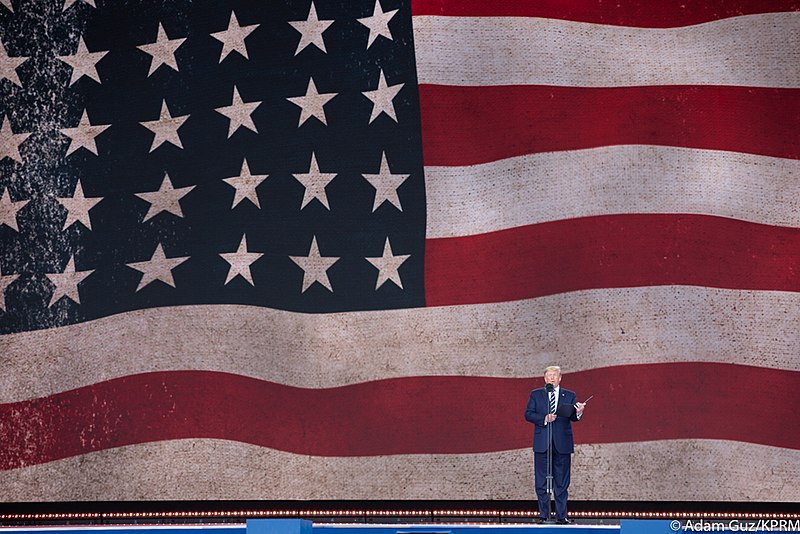 CRAZY-INTERESTING OR RIDICULOUSLY-WEIRD
Got a shopaholic spouse?
They may be recruiting the delivery driver to help sneak packages past you!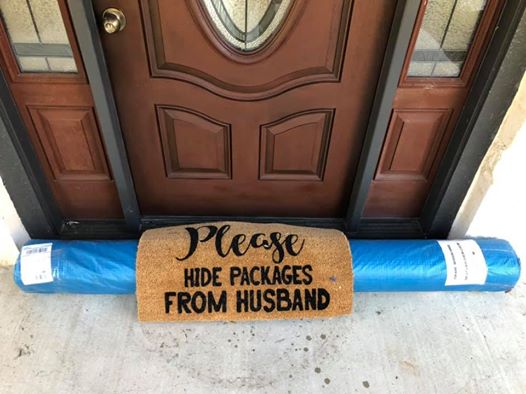 Source: Ebony Freeman Facebook Feed
Prompted by a cheeky doormat, the UPS delivery driver actually did try to hide the package.
Under the mat!
The photos and posts have already gone viral…
ADDITIONAL READING AND RESOURCES (ARR)
Thanks for reading today and being a loyal subscriber. 
Your biggest fan, 
Frederick Frost
P.S.   We'd love your opinion.
How useful did you find today's Morning Bullets?
Not useful – It was ok – It was good – Very Useful
   13.0%         13.9%         46.4%          26.7%
Note: Percentages are updated once per week on Sundays and include all feedback since inception.