Bitcoin, Taxis and more

Your daily source for trading strategies, tech news, and politically incorrect humor.
Fellow eMBers,
Your Morning Bullets are here. Let's dive in.
INVESTOR INSIGHTS – Bitcoin rally continues…
Bitcoin is up 10 day in a row.
Take a look: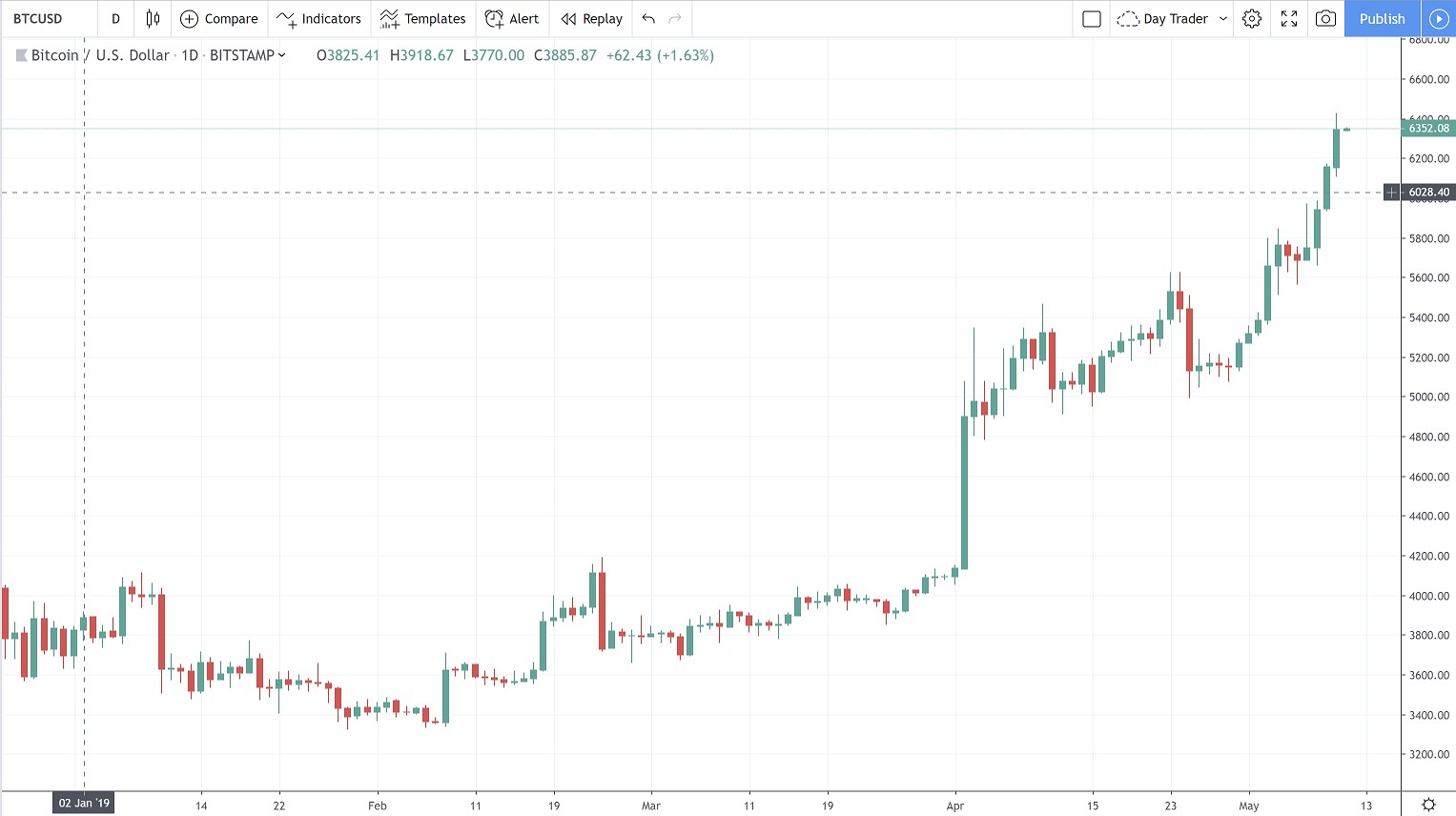 And Mike Novogratz is excited.
He is a former Goldman Sachs partner and Fortress fund manager.
And 2018 might have been one of his toughest years in investing.  
Why?
His crypto fund, Galaxy Digital, has finally released the 2018 financial results.
And it's not pretty.
Total loss (realized and unrealized) has grown to $272.2 million.
Can he turn it around?
He believes so.
In fact, he expects Bitcoin to triple over the next 18 months.
And return to its all-time high around $20,000.
Both Novogratz and I hope the rally will last…
YOUR SILICON VALLEY (LIBERAL) OVERLORDS
Over the past decade, Uber revolutionized transportation.

And yesterday its stock started trading.
Interesting stat: Uber is the largest IPO since Alibaba in 2014. Of U.S.-based companies, it's the largest since Facebook in 2012.
The opening price was $42.
And then the stock tumbled… which was quite unusual.
These are generally carefully calibrated offerings…
And when they don't perform, it raises questions about investor appetite for
money-losing tech start-ups.
By the end of the day, Uber's market capitalization stood at $76.5 billion.
Let's see if Uber is built to last… 
TRUMP DERANGEMENT SYNDROME
The U.S. hiked China tariffs from 10% to 25% yesterday morning.
And it wasn't a surprise.
But this week's talks have amplified the differences between the two governments.
And securing a trade deal might get harder from here…
CRAZY THINGS LIBERALS SAY
SleepyCreepy Joe is in the news (almost daily). 
And I read scary headlines about him.
Take a look at this one: 
     "Joe Biden Claims U.S. 'Obligation' to Give Illegal Aliens Free Health Care"