Your daily source for trading strategies, tech news, and politically incorrect humor

Your daily source for trading strategies, tech news, and politically incorrect humor.
Dear eMBers,

Your Morning Bullets are here. Let's dig in.
INVESTOR INSIGHTS – Market Update
Is the Repo market broken beyond repair?

An increasing number of experts are sounding the alarm.

The issue came to a head back in mid-September. A severe shortage of liquidity caused a spike in overnight borrowing rates. Overnight, lending rates jumped from 2% to nearly 10%.

This prompted the Federal Reserve to spend hundreds of billions to keep credit flowing freely in short term money markets.

Now we're three months and more than $320 billion in.

The repo market is still struggling and now the market has become dependent on the Fed for daily fixes.

"The big picture is that the repo market is broken. They are essentially medicating the marketing into submission. But this is not a long-term solution."

Now the Fed is expanding daily operations, introducing longer-term loans and expanding its balance sheet with monthly T-bill purchases.

"This is now far bigger than anyone thought this was going to be. I think they're hoping the market will magically fix itself. I don't see why it would."

Not only have the Fed injections not solved the initial problem. It's created a whole new one.
YOUR SILICON VALLEY (LIBERAL) OVERLORDS
Are Boris and Trump about to bump heads over Big Tech taxes?

If our current situation in France is an indicator, it looks like a yes.

And some have already labeled this the Transatlantic Trade War.

The UK Prime Minister has pledged to push ahead with a tax on large online companies.

When the French moved forward with a similar tax, they were met with a threat of $2.4 billion in tariffs.

That digital services tax was 3%. Amazon quickly retaliated with a 3% seller fee hike.

And it will be awhile before the $443 million it was expected to raise will balance out the new tariffs.

The UK is proposing a tax of 2%. And Facebook, Google and Amazon are in the crosshairs.

When Trump announced the French tariffs, the goods affected were all "quintessentially French." Wine, cheese, cosmetics, handbags..
.
What do you see Trump targeting in the UK?

And what will it mean for consumers?
TRUMP DERANGEMENT SYNDROME
Psychiatrists are now suffering from the Trump Derangement Syndrome epidemic.

And in the fog of it, must have forgotten all about the Goldwater rule.

350 different mental health professionals have attached their signatures to a document urging the House Judiciary Committee to consider the President's "dangerous" mental state that stems from his "brittle sense of self-worth."

And it should be part of the formal inquiry in the quest to approve articles of impeachment.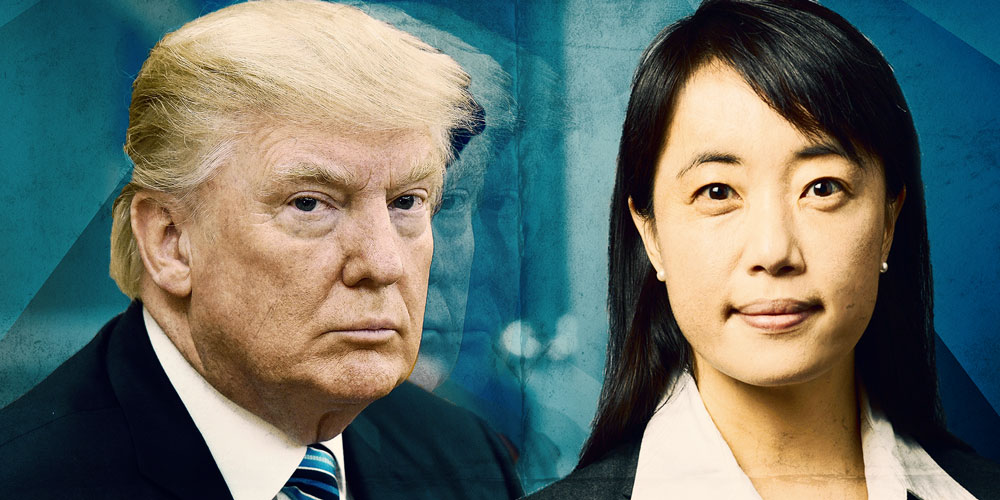 Source: Dr. Drew
These snowflake psychiatrists and mental health pros are heralding dire warnings.

"We implore congress to take these danger signs seriously and to constrain his destructive impulses. We and many others are available to give important relevant recommendations as well as to educate the public so that we can maximize our collective safety."

They accuse the President of "doubling and a tripling down on his delusions."

And they didn't leave those who are loyal to Trump out of their blind diagnosis.

According to Dr. Lee, Trump has the ability to draw members of the public into a "shared psychosis at the national level."

But what about that pesky Goldwater rule?

Dr. Zinner said this. "It's not a rule, it's really a principle or a standard, which is very different because the preamble of the code of ethics of the American Psychiatric Association that establishes the basic guidelines for the ethical canon says that a psychiatrist's responsibility, first and foremost, is to his or her patients and to society and to his colleagues and himself in that order."

Do you think that this is a new low for the Democratic party?
This has never returned less than 400% over 4 years.
Something big is happening in America… and almost no one is paying attention.
A completely misunderstood asset is transforming our world–and making people rich (Barron's estimates at least 20,000 people).
A multimillionaire has written a fascinating analysis explaining how so many are now getting rich.
His write up is posted free on this website here.
Did you know this misunderstood asset has never returned less than 400% over any four-year period?
A leading news source says this has created at least 20,000 new millionaires.
Yesterday, Japan's Parliament approved a trade deal between President Donald Trump and Japanese Prime Minister Shinzo Abe.

It was drafted earlier this year. It cuts tariffs between the two nations and goes into effect early next year.

Wednesday's approval in Japan's upper house was the final hurdle.

Most say the deal offers the US a greater advantage. There is still a 2.5% tariff on Japanese automobiles.

But it will pave the way for cheaper American beef and other ag products in Japan.

Japan is America's third-largest market for US farm products. They import $14 billion.

It's a win for Trump and a win for American farmers.
CRAZY-INTERESTING OR RIDICULOUSLY-WEIRD
Has the realm of service animals taken it too far?
Some recent passengers in the economy cabin of an American plane thought so.
And then they shamed the passenger from bringing along this little guy.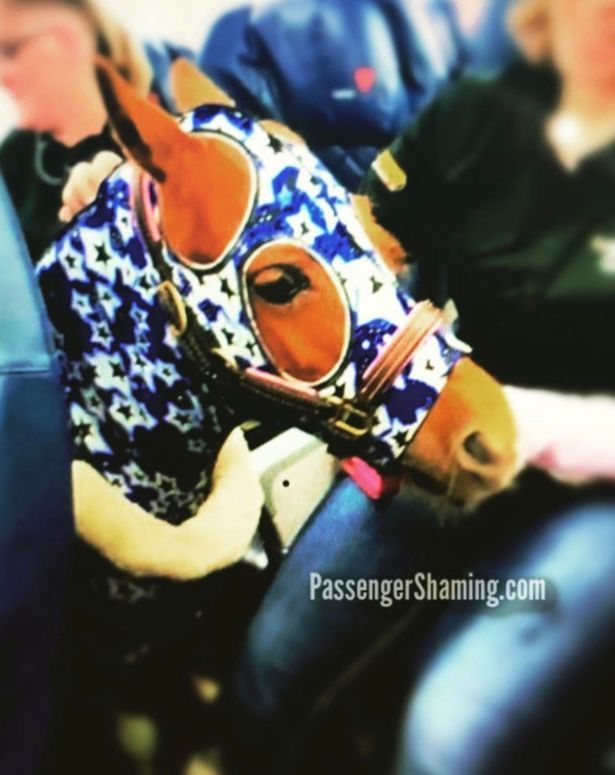 Source: Wales Online
But others wish that they could be on a flight with a miniature horse.

The Internet quickly took sides.
What do you think?
ADDITIONAL READING AND RESOURCES (ARR)
Why Everyone is Getting Rich Right Now – And You're Not
Hundreds of thousands of Americans have been hit by a wave of wealth. Over the past year, the U.S. has minted an average of 1,800 new millionaires a day. How did they do it? For the first time in history, two of these millionaire investors have joined forces to help you learn the secret moneymaking strategy of the wealthy and connected.
Click here to watch their presentation.
Thanks for reading today and being a loyal subscriber.
Your biggest fan,
Frederick Frost
P.S. We'd love your opinion.
How useful did you find today's Morning Bullets?
Not useful – It was ok – It was good – Very Useful
12.73% 13.23% 47.82% 26.21%
Note: Percentages are updated once per week on Sundays and include all feedback since inception.