Your daily source for trading strategies, tech news, and politically incorrect humor

Your daily source for trading strategies, tech news, and politically incorrect humor.
Dear eMBers,

Your Morning Bullets are here. Let's dig in.
INVESTOR INSIGHTS – Market Update
After a 3-day setback, it looks like the markets are ready for a rally today.

As of 7:15am, DJIA futures were up 161 points. This would indicate a gain of 151.19 points for the open.

The S&P 500 and Nasdaq 100 futures also show sharp gains to start todays session.

A Bloomberg news report is boosting confidence that the US and China are ever closer to reaching a trade deal.

Right now, it looks like the US and China are closer to agreeing on the amount of tariffs that would be rolled back for phase-one.

Yesterday, the Dow dropped 280 points.

At one point, it dipped as much as 457 points.

These losses were tied to Trump saying it might be better to wait until after election day before making a deal with China.

"The volatility in equities over the last 72 hours is very discordant with the amount of actual incremental news crossing the wires. Markets are reacting too violently on both the downside and upside to all these headlines."
YOUR SILICON VALLEY (LIBERAL) OVERLORDS
What's going on at Google?

4 employees were fired during the Thanksgiving holiday for "data security violations."

But that's not how the employees are explaining it.

And they're taking their case to the National Labor Relations Board.

They are demanding an investigation into what they call "a sweeping illegal campaign to quash worker organizing."

It puts how Big Tech handles employee activism in the spotlight.

While Google isn't alone in this struggle between Big Tech companies and their employees, they have been front and center in the public.

And Google won't be backing down. They're digging in for a fight.

They've hired on IRI Consultants, an anti-union consulting firm.

Two things that have employees up in arms?

The company possibly surveilling them. Plus company plans for a censored search engine in China and a Pentagon contract that could aid drone strikes.

"The company is afraid of something," Berland said. "We don't know exactly what, but the more they act to crush us, the more we understand what's really at stake here and the stronger we get."
TRUMP DERANGEMENT SYNDROME
You know you're in for a full on mega dose of Trump Derangement Syndrome when this is an article's opening paragraph.

"The stunningly consequential accusation spelled out in the Democrats' impeachment report represents the most sweeping effort yet to capture the span of President Donald Trump's alleged offense and to boil it into a crisp indictment."

Oh, and that it's on CNN Politics.

It was pretty much an entire article praising shifty Adam Schiff.

Just check out some of his soundbites: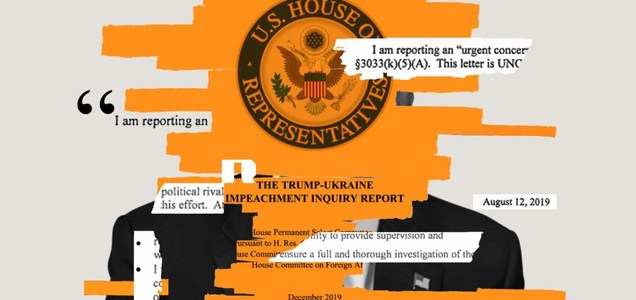 Source: CNN Politics
"We should care about this, we must care about this, and if we don't care about this, we can darn well be sure the President will be back at it doing this all over again."

"The damage to our system of checks and balances, and to the balance of power within our three branches of government, will be long-lasting and potentially irrevocable if the President's ability to stonewall Congress goes unchecked."

"Any future President will feel empowered to resist an investigation into their own wrongdoing, malfeasance, or corruption, and the result will be a nation at far greater risk of all three."

Says the man who wanted him out of office before he'd even unpacked.

CNN went on to lament us crazy conservatives.

"Given Trump's almost mystical hold over Republican lawmakers and the vehement support he enjoys from his base, even a case as comprehensive as this is unlikely to overcome a nation that is irrevocably polarized over its President."

As Schiff passes the torch and we get closer to formal Articles of impeachment, what will he be busy doing now?

Dodging Subpoenas or Digging for More Dirt?
Robert Herjavec: Indisputable Proof That Anybody Can Get Rich through Angel Investing
When Robert Herjavec and Neil Patel launched the Angels & Entrepreneurs Summit, they had only planned to invite a small group of guests to join them… but then Neil revealed something truly shocking.
During this clip (about halfway through the event), he reveals indisputable proof that anybody can transform their life through angel investing.
We knew we had to show this event to everyone – the information is just too valuable to keep under wraps. You owe it to yourself to watch this right now.
Back in the 2016 election, even before the Republican primaries concluded, one man confidently predicted a solid Trump victory.

And that man was billionaire bond investor, Jeffrey Gundlach.

So what does he think for the 2020 race?

As long as the economy holds up, he's banking on a Trump re-election.

"It's all about the economy. And I think that if the economy holds together – and it just might – into the election, I think Trump's going to win."

He also labeled the growing number of Democratic candidates and contenders as "pretty weak."

"I can't find any winners."

Find out what he has to say about the Democratic line-up and the solid chances for another Trump Win.
CRAZY-INTERESTING OR RIDICULOUSLY-WEIRD
What's shocking about the Tennessee Aquarium's Christmas decor?

How it's powered…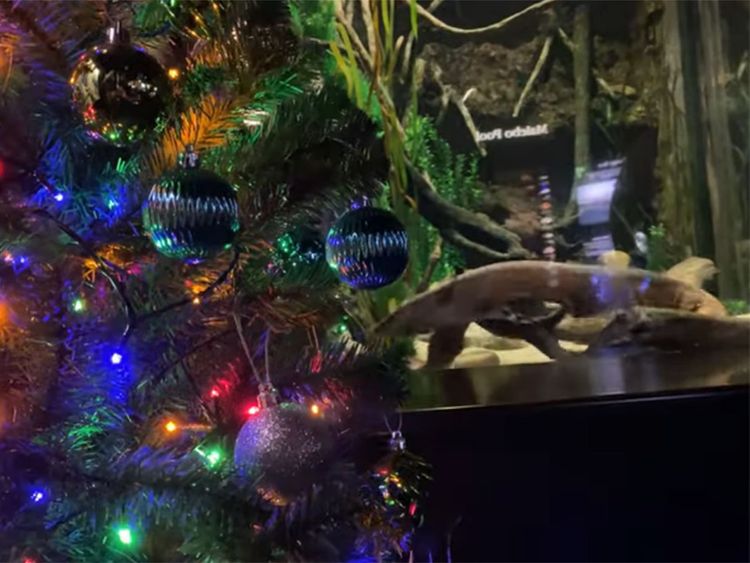 Source: Gulf News
An electric eel named Miguel Wattson is powering the Christmas lights.

Power released by the eel throughout the day goes through a special system from his tank to the decor outside.
Searching for food, eating or otherwise getting excited will send larger jolts.
ADDITIONAL READING AND RESOURCES (ARR)
Today: Anyone Can Become an Angel Investor
Robert Herjavec said it best during a recent, live broadcast: "The walls have finally come down. You no longer have to be rich, famous, or powerful to become an angel investor!"… And Congress has finally made it possible for you to take advantage of these life-changing deals. Click here to learn more.
Thanks for reading today and being a loyal subscriber.
Your biggest fan,
Frederick Frost
P.S. We'd love your opinion.
How useful did you find today's Morning Bullets?
Not useful – It was ok – It was good – Very Useful
12.73% 13.23% 47.82% 26.21%
Note: Percentages are updated once per week on Sundays and include all feedback since inception.