Your daily source for trading strategies, tech news, and politically incorrect humor.
Hey there, Bullets Fans –
Your Morning Bullets Brief Updates are here!
Last month, the Dow Jones Industrial Average hit a record not seen since January of 1987. The year also saw another record for the Dow. On this day, the average had its _______ day in history. 
Think you know the answer? You can check it in the closing area down below!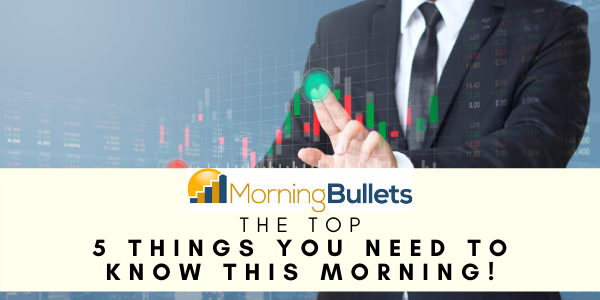 Image Source: Morning Bullets
Is this the massive transformation you signed up for?
Image Source: Getty Images
Though there has been consistent, positive news on the vaccine front, the number of virus infections has continued to surge, and now the U.S. has hit a new, grim milestone.
There are more than 100,000 Americans in the hospital with the virus, according to data compiled by journalists at The Atlantic.
"I don't think we've ever seen this number," said the chief health care officer for the association of American Medical Colleges. "We certainly never saw this number with HIV or any of the other new diseases that we've had. It's an astonishing, astonishing number and the shame of it is it's a number that we could have impacted and we didn't."
Market Movers & Predictions
Fredrick Frost
P.S.  How useful did you find today's Morning Bullets?