Your daily source for trading strategies, tech news, and politically incorrect humor.
Hey there, Bullets Fans –
Your Morning Bullets Brief Updates are here! And that means trivia is, too.
In 1940, the Dow Jones Industrial Average closed at a record high. This was the highest the market would climb before World War 2. Can you guess what that record was?
Think you know the answer? You can check it in the closing area down below!
Image Source: Morning Bullets
Stock futures climbed higher, for the most part, this morning, ahead of the Labor Department's latest look at weekly jobless claims. Strategists anticipate seeing 694,000 initial filings, which is approximately 25,000 fewer than the previous week. The drop points to the economy's continued recovery as more Americans become vaccinated.
Also on Thursday, President Joe Biden is slated to release a string of executive orders in response to the series of mass shootings in recent weeks. He will also nominate David Chipman to take the reigns of ATF. Chipman is a gun-control advocate and previously served as a federal agent.
Yesterday the president signaled that he would be open to compromise when it comes to his pitch of increasing the corporate tax rate to 28% to fund his hefty infrastructure plan.
"I'm willing to listen," he said.
What else should you be aware of in the market this morning?
Other News That Matters To You:
You do not want to miss this rare event that could make you a fortune
Recommended Link:
It's Finally Here…

It's being called, "The Millionaire Maker Event"…

(Clicking automatically opts you in – Privacy Policy)

A brilliant man by the name of Chris Rowe is making a strong prediction…

And it's important you know about this in time.

Why should you pay attention to Chris Rowe's latest prediction?

(Clicking automatically opts you in – Privacy Policy)

For one simple reason…

He has one of the best track records in America when it comes to spotting the massive stock market moves before they happen.
Look at this.

(Clicking automatically opts you in – Privacy Policy)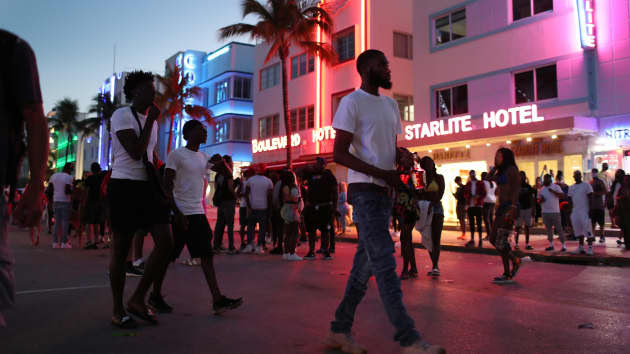 Image Source:  Getty Images
As more and more members of the older demographic receive both doses of the vaccine, more younger adults, in their 30s and 40s, are beginning to present with more severe symptoms of the virus, experts say.
According to the director of the Centers for Disease Control and Prevention, Dr. Rochelle Walensky, hospitals are reporting an increasing number of younger patients with severe cases.
"Data suggests this is all happening as we are seeing increasing prevalence of variants, with 52 jurisdictions now reporting cases of variants of concern," she said.
The strain that was originally found in the U.K. is now the most prevalent version in the U.S.
What else could be causing an uptick in younger adults getting harder hit by the virus?
More Headline You Need To Read: