Your daily source for trading strategies, tech news, and politically incorrect humor.
Hey there, Bullets Fans –
Your Morning Bullets Brief Updates are here! And that means trivia is, too.
What are the four most dangerous words in investing, according to Sir John Templeton?
Think you know the answer? You can check it in the closing area down below!
Image Source: Morning Bullets
Stock futures were relatively flat on Wednesday morning, as investors anticipate the minutes from the Federal Reserve's March meeting on monetary policy.
And the CEO of JPMorgan Chase, Jamie Dimon, released his annual shareholder letter this morning, painting a rosy outlook for the U.S. economy going forward.
Also, just before the Archegos Capital story went public toward the end of March, Morgan Stanley sold approximately $5 billion worth of shares, leaving some clients feeling betrayed.
And Jeff Bezos says he is in favor of increasing the corporate tax rate to fund new infrastructure, though he did not share whether he supported President Joe Biden's specific plans for the money. This opinion is important in part because Amazon has already come under fire over its tax record. Biden previously said that the company "should start paying their taxes."
And, in his race to administer 200 million doses of the vaccine by his 100th day in office, Biden is imploring states to make the shots available to all adults by April 19, a date that comes two weeks earlier than his initial goal.
Other News That Matters To You:
This investing legend is letting you in on his next top pick
Recommended Link:
Paul Mampilly is a Wall Street legend.

(Barron's crowned his hedge fund as the "world's best" and Kiplinger ranked it in the top 1%.)

But a few years ago, he left Wall Street.

"I just grew tired of helping the rich get richer," Paul explains. "So I started sharing my No. 1 investment picks with Main Street Americans."

And his No. 1 stock picks across his various research services have been phenomenal.

In 2017, he recommended Plug Power. It gained 1142% in 3.5 years.

In June 2018, he recommended Tandem Diabetes. It's currently up 520% and still climbing.

In December 2019, he recommended Enphase Energy. It gained 638% in 1 year.

And in March of last year, he recommended Carvana. It's currently up 877%and still climbing.

But Paul believes his No. 1 stock pick for 2021 could go even higher.

(By clicking this link you will be automatically opted in to Bold Profits Daily)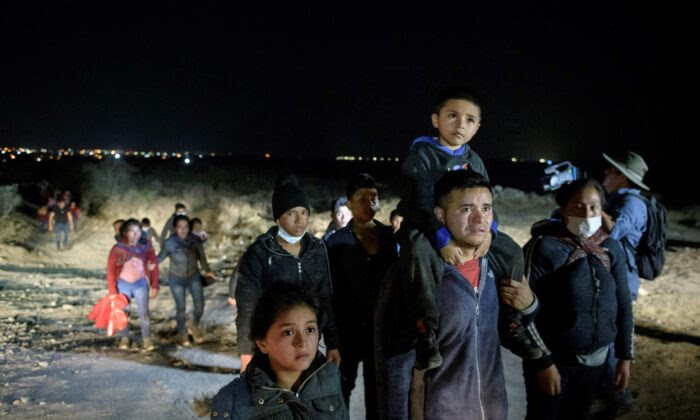 Image Source:  Getty Images
The latest poll from the Associate Press and the NORC Center for Public Affairs Research shows that most Americans disapprove of President Joe Biden's handling of the crisis at the southern border. According to that survey, 55% of respondents disapprove of how he is dealing with border security, and 56% disapprove of his immigration policies in general.
According to the former acting Secretary of Department of Homeland Security Chad Wolf, the 100,000 illegal crossings in February made for "the highest February that we had seen in 20 years."
In March, 30,000 illegal immigrants avoided capture at the border, while over 150,000 were apprehended.
Last week alone, more than 4,100 immigrants were taken to a border facility that has a capacity of 250 people.
More Headline You Need To Read: