Your daily source for trading strategies, tech news, and politically incorrect humor.
Hey there, Bullets Fans –
Your Morning Bullets Brief Updates are here! And that means trivia is, too.
Finish this Warren Buffett quote:
"You only have to do a very few things right in your life, so long as you…"
Think you know the answer? You can check it in the closing area down below!
Image Source: Morning Bullets
The stock market was set to open lower this morning, as investors continued to grapple with uncertainty on several fronts. Today, the FDA is slated to discuss whether it will issue emergency use authorization for Pfizer's vaccine, a meeting that comes the day after record virus deaths in the U.S. There were 3,124 fatalities yesterday alone.
Also, today, the Senate will vote on legislation to extend government funding as lawmakers scramble for spending and virus stimulus bills (more on that, below). The stakes are incredibly high, because if nothing is passed by Saturday, the government will be forced to shut down.
Meanwhile, Facebook is facing an antitrust lawsuit.
This is how Wall Street is failing you and everyone else
Sponsored Content:
Former hedge fund manager slams Wall Street in viral video
One bold former hedge fund manager just went on camera to expose how Wall Street is failing American investors right now.
He's boiled down what's happening in the markets to just two words.
And he's urging people to take notice.
You're not going to see the details of what he's predicting anywhere in the news, especially not from the big banks on Wall Street.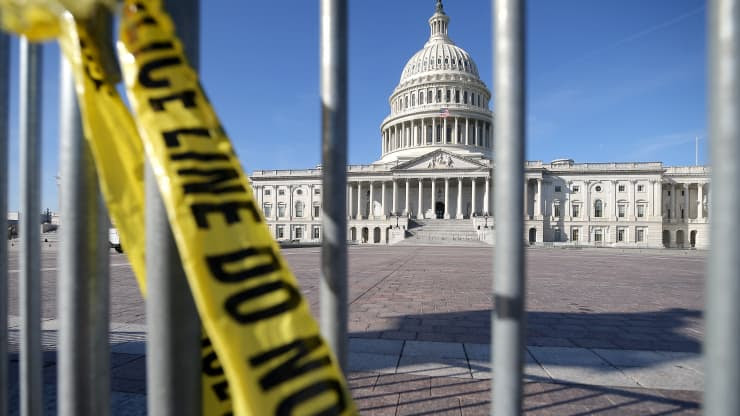 Image Source: Getty Images
In an effort to avoid a government shutdown, the House voted 343-67 to fund the government for one more week, through December 18. Senate Majority Leader Mitch McConnell already suggested that he wants to approve the legislation before the Saturday deadline. The Senate may vote on it today.
The extension comes as lawmakers continue their attempts at a compromise when it comes to a virus relief package. They are also determining how they will allocate the $1.4 trillion that makes up their spending bill. They need to finalize the bill, which will finance the government until September 30, by Saturday, in order for the government to stay up and running.
Meanwhile, on the virus stimulus front, Senate Minority Leader Chuck Schumer and House Speaker Nancy Pelosi recently rejected a $916 billion deal submitted by Treasury Secretary Steven Mnuchin.
Why did they reject it, and what else is happening in this arena?
Market Movers & Predictions
Fredrick Frost
P.S.  How useful did you find today's Morning Bullets?