Your daily source for trading strategies, tech news, and politically incorrect humor

Your daily source for trading strategies, tech news, and politically incorrect humor.
Dear eMBers,

Your Morning Bullets are here. Let's dig in.
INVESTOR INSIGHTS – Market Update
So, how did the markets do on Friday?

Well, the Dow was up about 23.87 points (0.08%) to 28,645.26.

The S&P 500 was unchanged at 3,240.02, but it still managed to lock down a fifth straight week of gains.

The Nasdaq slipped 0.17% to 9,006.62.

All three averages hit new intraday highs in yesterday's session.

The S&P is set to break a historic record. Right now, it's gained 29.3% this year. If it can achieve the 29.6% (or better) mark, it will be the best year – ever. The last time it hit that benchmark was in 1997.

So, what's driving the current market wins?

And what data are investors waiting to break on Monday?
YOUR SILICON VALLEY (LIBERAL) OVERLORDS
Is Silicon Valley falling out of love with startups?

It's starting to look that way.

And it all comes down to dollars.

Developers in Silicon Valley are seriously questioning if it's even worth it to work with a startup. Especially with the insane starting salaries the established Big Tech companies are offering.

Which leaves us to wonder – will startups be able to attract the talent they need to get their concepts off the ground?

"Working at most startups (in their current form) in a world full of growing tech giants like Google, Facebook, Apple, Netflix, etc. is making less and less sense for most people who qualify for these jobs… It tells you a lot about the state of the industry when smart new grads are getting paid amounts that are out of reach for many early-stage startups. To make the situation worse, the very good engineers, the ones who could truly help build a tech company from the ground up from day 1, were getting offers so exorbitant they could not possibly fathom to turn them down."

So what can a startup do to compete?
TRUMP DERANGEMENT SYNDROME
To think – there are some people out there who think Trump Derangement Syndrome is "fake news."

Well, if you were in doubt, we have a round up that will make it all very clear.

TDS is real. And it's everywhere you look.
Source: Murfreesboro Voice
NewsBusters has made it there mission to gather all of these stories and share them as a year-end reminder. It's dubbed "Worst of the Decade."

And they spent every day this week keeping us in the loop.

On Monday, they focused on journalists fawning over left-wing and liberal icons.

On Tuesday, they spotlighted some of 2019's harshest attacks on Conservatives.

On Wednesday, it was all about TDS in the media.

Thursday, it was the over-the-top adoration of Barack Obama.

Finally, on Friday, it was the worst celebrity "freak outs" of the decade.

And if this hadn't broken after their deadlines, I'm sure it would have made the list, too.
This is what happens when the lunatics get to run the asylum.

Will it get worse before it gets better?
WHY ARE THEY JUMPING SHIP?
A stunning migration is taking place…
More and more Washington D.C. insiders are quitting their jobs.
The same trend is rippling through Silicon Valley… where top-flight former executives from Twitter… from Amazon… and Yahoo are all flocking to a new kind of start-up that's making some people rich.
Where are they going exactly?
Fox News anchor, Judge Jeanine Pirro, recently looked into this story — and came to a stunning conclusion.
For the time being you can watch her full investigation, here.
Adriana Cohen wants you to know that it's time to fire the experts.

Because they just keep getting it wrong.

Remember all of those liberally educated economists who warned that the economy would crash if Trump got elected?

"So we are very probably looking at a global recession, with no end in sight. I suppose we could get lucky somehow. But on economics, as on everything else, a terrible thing has just happened."

Oops!

Here's the reality: More than $17 trillion in value has been added to the global stock market in this year alone. And it's the U.S. who is reaping the biggest gains. The Dow Jones Industrial Average, the S&P 500 and the Russell 2000 have all seen massive growth in the Trump economy — more than 20% this year. And it's American tech companies that are leading the pack.

What other ways were the so-called experts wrong?

And what other Trump wins can we add to the tally?
CRAZY-INTERESTING OR RIDICULOUSLY-WEIRD
Planet Earth is full of surprises.

And this year, there were 10 ways that our world was particularly weird.

You might have heard about some of them – like the way our magnetic poles are shifting at shocking speeds into new territories. And screwing up navigation systems while they're at it.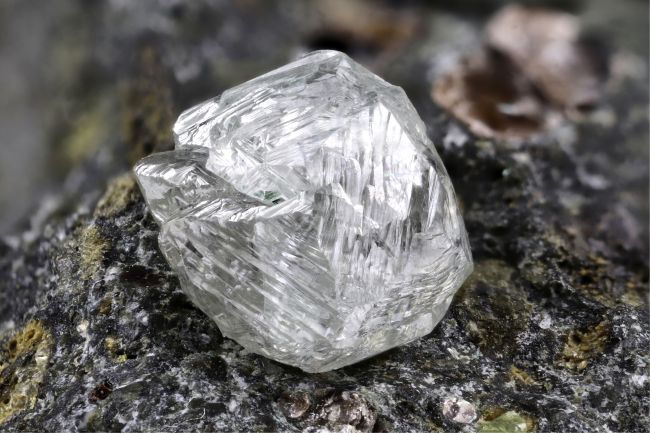 Image Source: Shutterstock
But did you know our planetary "wobble" is off?

Or the new minerals we've discovered?

Check out these and 7 other surprising ways the world's gotten odder.

And be sure to let us know – is it Weird or just Crazy?
ADDITIONAL READING AND RESOURCES (ARR)
Here's a breakthrough strategy you're NOT using…
And you should.
It's called "Set-it & Forget-it" and industry insider and pro trader Don Kaufman wants YOU to have it…
Watch it FREE today!
(Click to automatically register for the webinar.)
Thanks for reading today and being a loyal subscriber.
Your biggest fan,
Frederick Frost
P.S. We'd love your opinion.
How useful did you find today's Morning Bullets?
Not useful – It was ok – It was good – Very Useful
12.88% 13.20% 47.85% 26.08%
Note: Percentages are updated once per week on Sundays and include all feedback since inception.