Today's Market Update. Flying Taxis. Virginia's Gun Grab. Religious Freedom. And PigeonBot.

Your daily source for trading strategies, tech news, and politically incorrect humor.
Dear eMBers,

Your Morning Bullets are here. But before you dig in, I wanted to give you a quick head's up.
For the next three days' worth of editions (Saturday, Monday and Tuesday) we're going to try a new delivery format.
Instead of one big daily digest, we're going to try breaking it down to three smaller "bites" throughout the day.
Think of it as breakfast, lunch and dinner for your brain.
We'll be polling to see what you guys think of the new format, so be sure to weigh in!
Now, let's dig in…
INVESTOR INSIGHTS – Market Update
Yesterday was another record breaker in the stock market.

The Dow gained 267.42 points, or 0.92%, to close at 29,297.64.

The S&P 500 rose 0.84% to 3,316.81.

The Nasdaq Composite advanced 1.06% to 9,357.13.

Tech was leading the way.

Microsoft rose to record levels and Alphabet did something amazing.

It became a $1 trillion market cap company for the first time.

Joining three others – Apple, Microsoft and Saudi Aramco.

Optimism was encouraged with Chinese economic data.

Their economy grew by 6.1% in 2019. While it was the slowest growth rate for China since 1990, it matched expectations.

This morning, futures are up slightly.

As of 7am, the DJIA futures were up 81 points.

How about the S&P and Nasdaq?
YOUR SILICON VALLEY (LIBERAL) OVERLORDS
If you thought Silicon Valley disrupted travel as we know it with ride sharing services, you may be thrilled to hear what the're planning now.

Flying taxis.

But can it deliver?

Toyota thinks so. That's why they've just announced a partnership with Joby Aviation, a California-based startup.

The goal?

"To share expertise in manufacturing, quality and cost controls for the development and production of Joby Aviation's breakthrough eVTOL (electric vertical take off and landing) aircraft."

Their investment?

$394 million.

But will it be enough?

Maybe, because Toyota isn't alone.

Late last year, Joby also signed an "aerial ridesharing partnership" with Uber.

But before you get too excited – remember this:

Joby's craft has never flown at all.

Will flying taxis be the new self-driving cars?

Because there are a lot of similarities between the two concepts.

And the barriers are very real.
TRUMP DERANGEMENT SYNDROME
Are Virginia Democrats banking on violence to disrupt and smear the upcoming gun control protest in Virginia.

It's beginning to look that way…

More than 130,000 supporters are expected to head to Richmond, Virginia for a planned protest and rally.

But members are already being warned…

They should be on the lookout for agitators "invited" by gun control advocates to stir up violence and discredit the movement.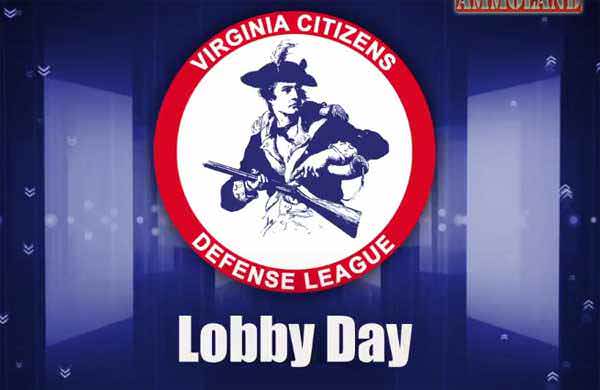 Image Source: AmmoLand.com
According to an alert from the Virginia Citizens Defense League, "If someone tries to provoke you, smile and walk away. There is probably someone secretly recording the interaction, with the intent of capturing some kind of inappropriate reaction on your part. Don't take the bait. It's not worth the bad press."

In advance of the rally, this past Wednesday Governor Ralph Northam declared an emergency around the state capital.

He's claiming there are credible threats of violence. But he offered no details.

But what he did do is ban guns throughout the area – even for those who have legal concealed carry permits.

"The Democrats are afraid of the voters and want to portray this peaceful assembly of law-abiding gun owners in the worst possible way. They would love for it to denigrate to 'violence, rioting, and insurrection' in order to smear gun owners. Has the Democrat leadership actually invited violent groups to attend for the purpose of disrupting our peaceful assembly?"

That's a great question.

Do you think that there will be staged violence or riots?
Here's my #1 loophole for this tax season.
I call it "the paycheck loophole."
It doesn't matter whether you make $50,000 or $500,000…
Kiplinger says it can add "thousands of dollars each year."
To prove it, I reached out to David Andrews, a regular salaried employee of ours.
Yesterday was National Religious Freedom Day.

And, as a gift to America, President Trump signed an executive order to protect the rights of students to pray and discuss God in their schools.

The same executive order also makes sure that religious entities aren't excluded from participating in government-funded programs.

His mission?

To put a stop to the previous government policies that have "relegated religious freedom to second-class status in America."

Do you consider this a huge win for religious freedom?

Yes or No?
CRAZY-INTERESTING OR RIDICULOUSLY-WEIRD
Meet PigeonBot – the first robot that can bend its wings like a real bird.

And it's wings actual have feathers!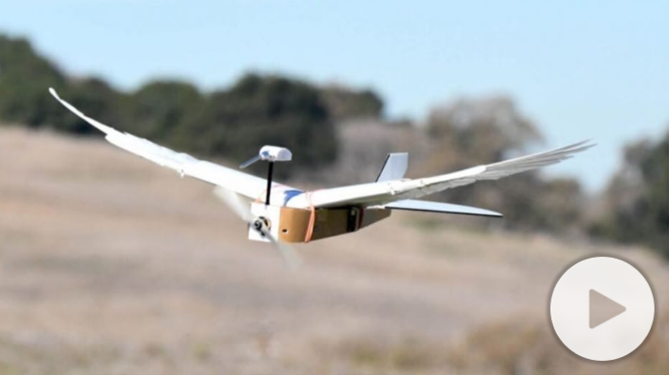 "What's really cool about this robot is… you can make manipulations in a robot wing that you could never do or want to do in a bird."

Benefits?

Helping airborne machines make better turns in tighter spaces.

This could make it quite valuable in dense urban environments or even in forests.

What do you think?
ADDITIONAL READING AND RESOURCES (ARR)
You have to watch this interview.
In it explains why we are on the precipice of "America 2.0" … an era of economic prosperity that will help everyone from 10-year-olds to 100-year-olds thrive.
This is the same secret that helped people sidestep the stock market crashes of 2000 and 2008, and helped the hedge fund I once managed receive a "world's best" rating from Barron's and top 1% ranking by Kiplinger.
This helps explain the secret force that drives the U.S. economy, and how it was about to infuse America with $121 trillion.
The host went from doubt to belief … and from worry to confidence.
To watch the interview, and see the secret inside the $1 bill, simply click here.
Thanks for reading today and being a loyal subscriber.
Your biggest fan,
Frederick Frost
P.S. We'd love your opinion.
How useful did you find today's Morning Bullets?
Not useful – It was ok – It was good – Very Useful
12.98% 13.22% 47.78% 26.02%
Note: Percentages are updated once per week on Sundays and include all feedback since inception.