Your daily source for trading strategies, tech news, and politically incorrect humor

Your daily source for trading strategies, tech news, and politically incorrect humor.
Dear eMBers,

Your Morning Bullets are here. Let's dig in.
INVESTOR INSIGHTS – Market Update
Yesterday, the US-China Phase One trade deal was signed.

And the news took all of the major stock indexes to new record highs.

The DJIA rallied 0.5%. It closed at 29,030.22 – the first time it ever closed above the psychologically important 29,000 mark.

The S&P was up 0.3%.

The Nasdaq was up 0.4%.

Blue Chip stocks were leading the pack.

United Health (UNH) was up 2.5%. While revenue was a bit light, they reported better-than-expected Q4 earnings.

Seven more blue chips (including Pfizer (PFE)) were up more than 1% each.

However, in the midst of all these highs, we were hit with a "clear danger sign" the markets haven't seen since 1999.

Find out why you should be concerned.
YOUR SILICON VALLEY (LIBERAL) OVERLORDS
There's a deep disconnect happening in San Francisco.

It's the result of years of "do as I say, not as I do" policies.

Let's face it – after years of its ultra-liberal policing agenda, the city is in squalor.

Petty drug and nuisance offenses are pretty much protected.

And the snowballing homeless population and the feces-covered streets have transformed the city. It's now on par with Mumbai.

And it's getting worse every year.

Oracle has already abandoned city, moving it's OpenWorld conference to Las Vegas after mass complaints from attendees.

The recent JP Morgan Health Care Conference shows that nothing has changed. Not for the better, anyhow.

John Price, the CEO of Greffex Inc. had this to say.

"San Francisco has squandered its place in the sun. San Francisco is the Bill Clinton of cities. It squandered itself with its flaws."

So far, they aren't planning to move their conference.

JP Morgan CEO Jamie Dimon admits that San Francisco has been hurt by bad policy.

Instead of leaving, they're going to become "deeply involved" in the city.

It's a sad state of affairs when you don't just need a map to find restaurants and attractions.

You also need one to make sure you don't step in human crap. Yep, there's a Crap Map for San Francisco.
And if the Liberal Overlords have their way, one will be coming soon to a city near you…
TRUMP DERANGEMENT SYNDROME
I risked my chance for re-election and all I got was this stupid pen?

That's probably what some Democrats were muttering under their breath.

The ones who weren't actively celebrating, anyhow.

After a long a fruitless delay, Nancy Pelosi finally got around to sending the Articles of Impeachment to the Senate.

She did it in the midst of a White House ceremony lauding the signing of the Phase One US-China trade deal.

And her critics are all over it.
She marked the ceremony by handing out commemorative pens just for the occasion – with her name emblazoned on them.

"Nancy Pelosi's souvenir pens served up on silver platters to sign the sham articles of impeachment. She was so somber as she gave them away to people like prizes."

Those were the words of White House Press Secretary, Stephanie Grisham.
RNC spokeswoman Elizabeth Harrington had some comments, too.

"You know what you hand out pens for? Accomplishments. Like, say, signing a historic trade deal with China."

Which is exactly what Trump was doing…

She continued. "So it's fitting that Democrats are handing out pens for their sole accomplishment: impeachment. Democrats have done NOTHING for the American people."

"Embarrassing spectacle – Pelosi using sterling silver platters and handing out ceremonial pens to everyone in sight, made it ridiculously theatrical and so tacky and clownish. What goofballs."

Pelosi wasn't looking so "prayerful" then, was she?

The Senate impeachment trial is technically starting today, but will move into full swing next week.

Are you looking forward to it?
A RADICAL NEW TECHNOLOGY…
Five hundred miles outside of Silicon Valley…
This tiny company — trading under a code name — is about to unleash a radical, new $12 trillion technology.
Mark my words…
BlackRock, JPMorgan Chase and Deutsche Bank — to name just a few — have all started quietly scooping up shares.
Because they recognize the extraordinary potential here, as I do.
This stock may never be this cheap again. Now is the perfect time to grab as many shares as possible.
Expect the Democrats and Mainstream Media to downplay the significance of the Phase One deal reached between China and the US.

After all, they decided to send over the Articles of Impeachment while Trump was in the White House ceremony for the signing.

But it's a clear victory – maybe just not as big of one as the world would have liked.

But one thing is evident – China is badly shaken. And American credibility has been enhanced.

First off, we've established that we're serious about acting as a counterweight to China.

That's a big shift from US policy in the 2010s.

China can now expect us to push back. And that's a huge gain.

And while some lament that the tariffs hurt the US consumer, it was worth it.

It showed that we are willing to incur some pain at home to oppose China.

This flies in the face of the common Chinese view that we are "soft."

While it's too soon to tell exactly how big of a win this is, one thing stands out.

The potential benefits are largely underappreciated, but there's a good chance that they will pay off.
CRAZY-INTERESTING OR RIDICULOUSLY-WEIRD
Divorce can get ugly.

But this Kansas man is taking things to a whole new level.

David Ostrom is in a bitter custody dispute with his ex-wife Bridgette Ostrom.

And he wants to settle it in an unconventional way that we haven't seen since 1818 in the British Courts.

He wants to settle their custody case "on the field of battle" in a sword fight.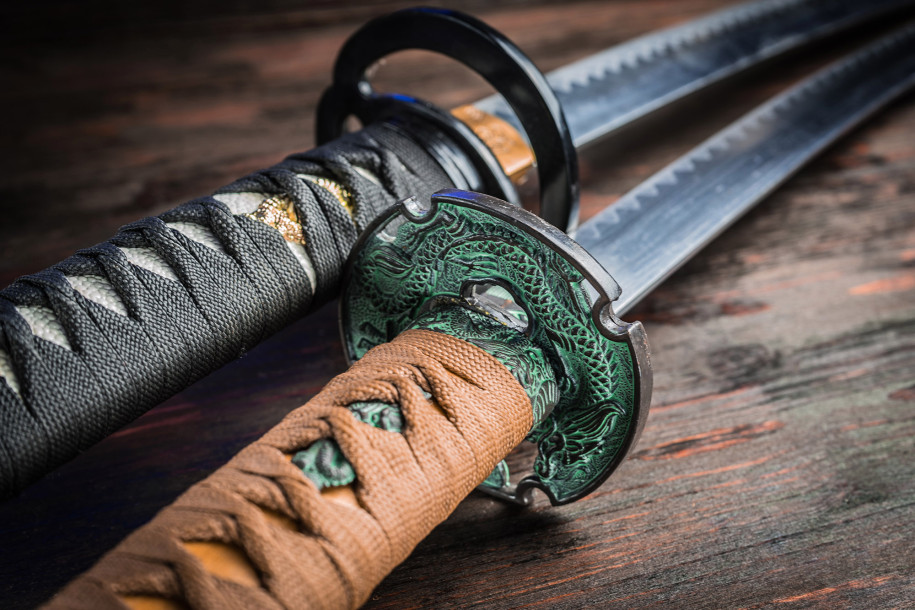 Image Source: Getty Images/iStockphoto
"I now wish to give them the chance to meet me on the field of battle, where I will REND THEIR SOULS from their…bodies."

He then asked the judge for a three-month delay in the proceedings.

Why?

Because he needs to obtain the Japanese samurai swords for his planned combat.

He's explained that his wife could use her attorney as her stand in "champion."

The back and forth between Ostrom and the lawyer is pretty amusing.

To everyone but Judge Craig Dreismeier.
ADDITIONAL READING AND RESOURCES (ARR)
Here's a breakthrough strategy you're NOT using…
And you should.
It's called "Set-it & Forget-it" and industry insider and pro trader Don Kaufman wants YOU to have it…
Watch it FREE today!
(Click to automatically register for the webinar.)
Thanks for reading today and being a loyal subscriber.
Your biggest fan,
Frederick Frost
P.S. We'd love your opinion.
How useful did you find today's Morning Bullets?
Not useful – It was ok – It was good – Very Useful
12.98% 13.22% 47.78% 26.02%
Note: Percentages are updated once per week on Sundays and include all feedback since inception.