Market Outlook, High Speed Train and more

Your daily source for trading strategies, tech news, and politically incorrect humor.
Fellow eMBers,
Your Morning Bullets is here.
A big THANK YOU to you all for your overwhelming response.
I asked if you want to hear more about cryptocurrencies.
And the results were split down the middle:  
Yes – 50%    No – 50%
Interesting!
I will continue to ask for your feedback on various topics/issues. It will help me provide you with more relevant (and exciting) content.
Thanks again!
By the way, I added a new "bullet" towards the end… can't wait for you to see it!
Now… let's dive in.
INVESTOR INSIGHTS – Market Outlook
The stock market is trading in a range.
Between 2,800 (support) and 2,950 (resistance).
Take a look: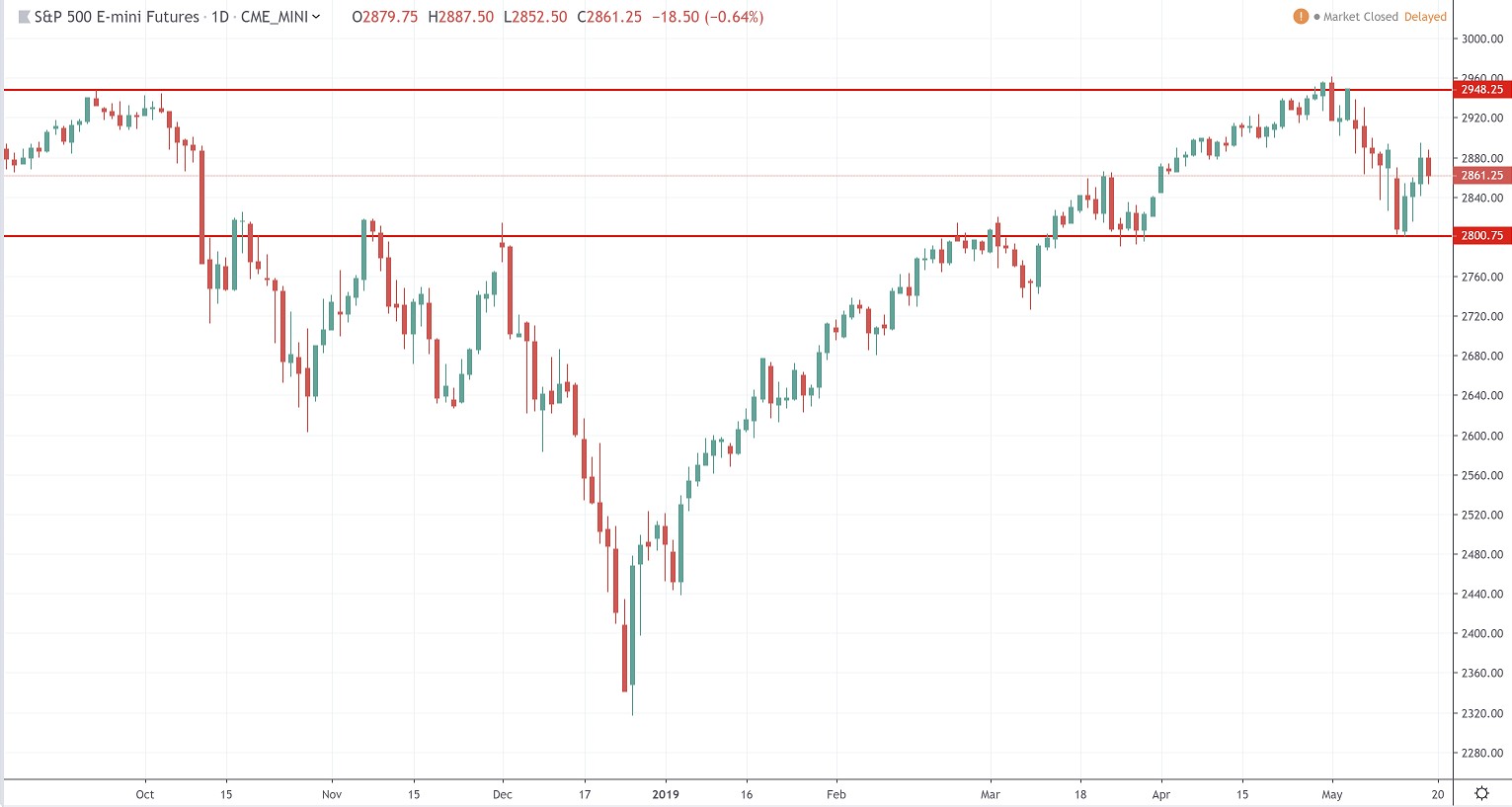 I trade ranges with tight stop losses.
I go long around the support level. And I go short around the resistance level.
Very simple.
Is there an X factor?
I think so… China trade headlines…
And I actually found a funny trade headline…  Don't believe me?
Tune in tomorrow to find out…
YOUR SILICON VALLEY (LIBERAL) OVERLORDS
Tesla launched a new initiative… a very scary one…
… Elon Musk and the CFO will review ALL expenses going forward.
Why?

Take a look at their quarterly results:
Net loss = $700M
Cash Balance = $2.2B
It seems like a large cash balance. But not according to Elon: 
               "This is a lot of money, but actually only gives us about 10 months at                       the Q1 burn rate to achieve breakeven!"
Will Tesla end in a big bust?
Stay tuned to Morning Bullets and I'll keep you posted…
TRUMP DERANGEMENT SYNDROME
California has big dreams… and projects.
Their 2010 plan was to build a 520-mile railroad from Los Angeles to San Francisco.
… it would allow trains to travel fast (up to 220 mph).
Where did they get the funding?
From the federal government… a $929M grant.
Are they on track?
I don't think so. They failed to make progress and achieve objectives…
And the Trump administration had enough.
The U.S. railway regulator, the Federal Railroad Administration, canceled the funding.
Their response? 
Governor Newsom called the action "illegal and a direct assault on California".
It seems like the traffic in California won't get better any time soon.
CRAZY THINGS LIBERALS SAY
Beto O'Rourke is a presidential candidate.
He's from Texas. And he's a Democrat.
His strategy to get media coverage is simple…
Say crazy things about Trump…
On Saturday's edition of MSNBC, he said:
"I don't have complete confidence" that Trump was fairly elected.
I don't know about you, but I don't think he stands a chance in 2020…
CRAZY-INTERESTING OR RIDICULOUSLY-WEIRD
Did you know Goldman's CEO is a DJ?
Hit the image below to watch DJ David Solomon in action.
Vote: Interesting OR Weird