Your daily source for trading strategies, tech news, and politically incorrect humor.
Dear eMBers,

Your Morning Bullets are here. Let's dig in.
INVESTOR INSIGHTS – Market Udate
The S&P 500 rallied to resistance at 2,930 yesterday.
The resistance held and the S&P 500 closed at 2,900.
I suspect a lot of traders are cautious because of the FOMC meeting minutes today and Jackson Hole meeting on Thursday.
I still think the market can move higher to the 2,950-2,970 area.
Let's see what the Fed has to say.
Powell Likely to Use Jackson Hole to Suggest Fed Ready to Cut
YOUR SILICON VALLEY (LIBERAL) OVERLORDS
Softbank is a big Japanese company. It was ranked in the Forbes Global 2000 list as the 36th largest public company in the world and the 2nd largest publicly traded company in Japan after Toyota.
Softbank is trying to raise money for its new technology fund. But given the volatile market environment, they had to come up with a new strategy to raise capital.
Softbank plans to lend up to $20 billion to its founder and employees.
And they want the employees to buy into its second giant venture-capital fund.
SoftBank to Lend Founder and Employees Billions to Invest in Fund
TRUMP DERANGEMENT SYNDROME
Anthony Scaramucci is making a lot of noise.
His nickname is "The Mooch" and he briefly served as the White House Director of Communications from July 21 to July 31, 2017… just 11 days.
He used to be a fan of President Trump. But he recently did a 180.
Take a look at some of the recent headlines…
"Scaramucci launching PAC to 'dismantle' Trump: I can possibly move 'eight percent' of his voters"
Anthony Scaramucci Calls on Fellow Republicans to Defy Trump in Order to Save America"
President Trump's response?
Watch the video below to see what Scaramucci said about President Trump in the past…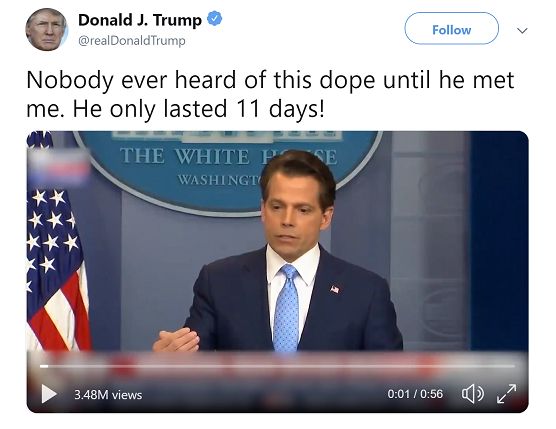 CRAZY-INTERESTING OR RIDICULOUSLY-WEIRD
Joe Rogan tweeted "Asteroid shock: NASA preparing for 'colossal God of Chaos' rock to arrive in next 10 years.
But Elon Musk is not worried. His response was "Great name! Wouldn't worry about this particular one, but a big rock will hit Earth eventually & we currently have no defense."
Hit the image to read more…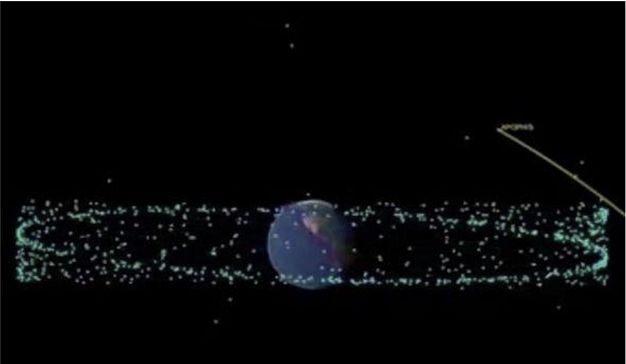 ADDITIONAL READING AND RESOURCES (ARR)
I can't get into all the news and interesting information out there in this one email, so what you'll find here are articles, presentations, and resources I'm digging into and believe you should as well.
You'll never believe who one expert believes will become President in 2020:
It's not Hillary… Elizabeth Warren… A.O.C. or even Michelle Obama.
And if she wins, she'll take away our freedoms and destroy our economy.
So if you were put off by Hillary Clinton's 2016 campaign… or couldn't believe how popular Bernie Sanders' socialist platform was – just wait.
This 2020 candidate will "out-liberal" anything you've ever seen.
A new, incredibly powerful hidden force will practically guarantee that she wins.
And the steps she'll take during her first 100 days in office will send our nation into one of the worst financial crises in history… creating a nightmare for Baby
Boomers.
Get the full story right here.
Your biggest fan,
Frederick Frost
P.S. We'd love your opinion.
How useful did you find today's Morning Bullets?
Not useful – It was ok – It was good – Very Useful
13.3% 13.8% 47.9% 25.0%
Note: Percentages are updated once per week on Sundays and include all feedback since inception.