Your daily source for trading strategies, tech news, and politically incorrect humor

Your daily source for trading strategies, tech news, and politically incorrect humor.
Dear eMBers,

Your Morning Bullets are here. Let's dig in.
INVESTOR INSIGHTS – Market Update
Yesterday's housing data release blew away expectations.

Not only did housing starts rise more than expected, they reached a 12.5-year high.

Meaning new single-family construction is at levels we haven't seen since May of 2007.

Single family starts rose 3.2% to a total of 1.354 million units in November.

Even the volatile multi-family sector showed a second straight month of gains.

They jumped 4.9% to a rate of 427,000 units. Permits for new MF construction rose 2.5%, for a rate of 564,000 units.

The housing market is being fueled by low mortgage rates.

And homebuilder confidence is at the highest it's been since June of 1999.

Not surprisingly, all three major market indexes set new records upon yesterday's close.
YOUR SILICON VALLEY (LIBERAL) OVERLORDS
Is Seattle giving Silicon Valley a run for it's money?

In recent years, the city has added more high-tech jobs than any other.

Seattle's startup "ecosystem" brought in a record $3.51 billion in venture capital this year. Over 374 deals.

Some say it was be inevitable. There were a lot of resident tech giants. It was only a matter of time before they'd start training the leaders of some heavy hitting startups.

Which locals? Guys like Jeff Bezos and Jeff Wilke.

They were also two of the early backers of a record-breaking startup, Convoy.

It surprised everyone when it hauled in $400 million in a venture round this year.

It was the largest the region had seen in over a decade.

Convoy is a digital platform that pairs truckers with available freight jobs.

And all of the new investors who joined Convoy's latest round were based outside of the Seattle region.

And there's nearly $2.2 billion remaining, ready to be deployed.
TRUMP DERANGEMENT SYNDROME
Trump penned a 6 page letter to Pelosi.

If you haven't had a chance to read it yet, don't worry.

We'll link to it here and you can come back and read it in it's full glory.

However, we did want you to know some of our favorite lines.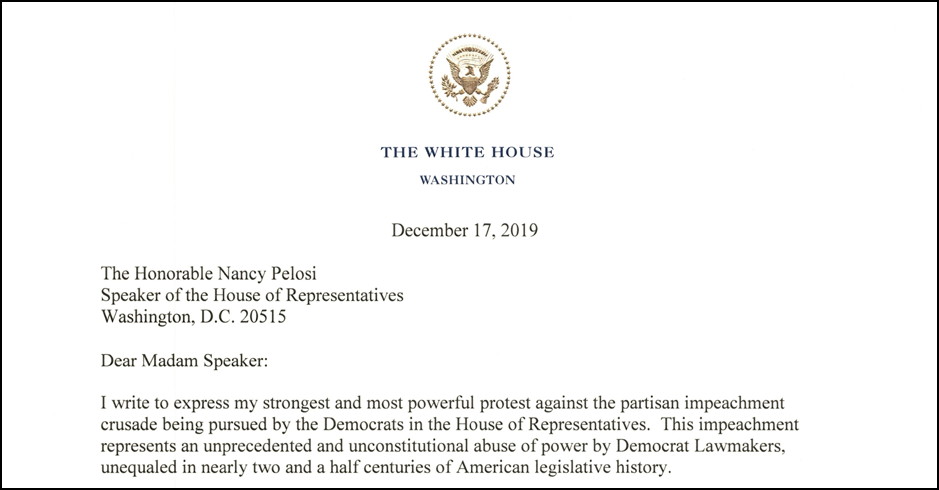 "You dare to invoke the Founding Fathers in pursuit of this election-nullification scheme?"

"You know full well that Vice President Biden used his office and $1 billion dollars of US aid money to coerce Ukraine into firing the prosecutor who was digging into the company paying his son millions of dollars."

"Now you are trying to impeach me by falsely accusing me of doing what Joe Biden has admitted he actually did."

"You have developed a full-fledged case of what many in the media call Trump Derangement Syndrome and sadly, you will never get over it!"

"You apparently have so little respect for the American People that you expect them to believe that you are approaching this impeachment somberly, reservedly, and reluctantly. No intelligent person believes what you are saying."

And we'd like you to let us know what you think about this.

Pundits everywhere are talking about it, why not let us know what YOU think.

After all, you are the American public.
Five hundred miles outside of Silicon Valley…
This tiny company — trading under a code name — is about to unleash a radical, new $12 trillion technology.
Mark my words…
BlackRock, JPMorgan Chase and Deutsche Bank — to name just a few — have all started quietly scooping up shares.
Because they recognize the extraordinary potential here, as I do.
This stock may never be this cheap again. Now is the perfect time to grab as many shares as possible.
So, how's that impeachment coming along for the Democrats?

I'm sure it's keeping a lot of them up at night.

Especially in light of a recent Gallup poll.

This one shows Trump's job approval up 6 percentage points since the impeachment debacle began.

It's also the third-consecutive increase in Trump's approval ratings.

Also found? That the majority (51%) are opposed to impeachment and removal.
That's up 5%.

Only 46% support impeachment and removal.
That's down 6%.

See what else the poll has to say.
CRAZY-INTERESTING OR RIDICULOUSLY-WEIRD
It's clearly a case of taking things too far, right?

This elf on the shelf just shaved the word "Elf" into Amanda Johns' 16-year-old son's hair.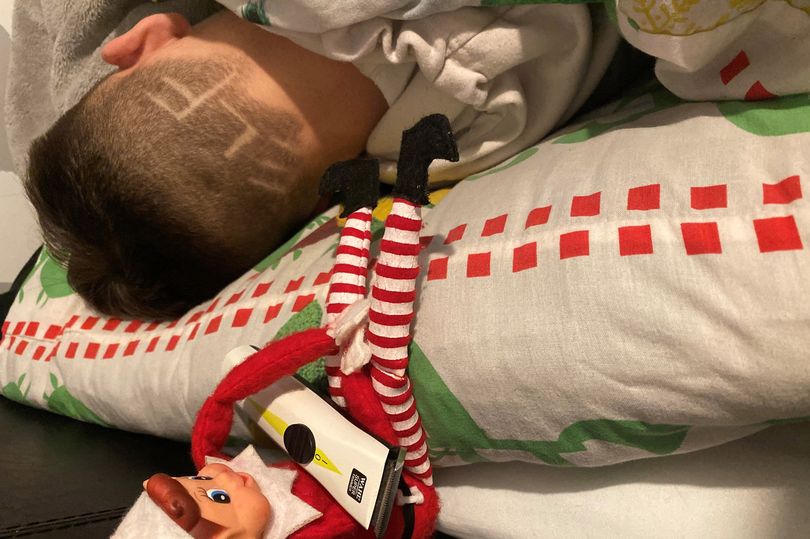 Source: Mirror.co.uk
Some folks think it went to far. Amanda thought it was simply brilliant.

And it's not the first time she's taken Elf on a Shelf to a whole new level.

What to do you think?
ADDITIONAL READING AND RESOURCES (ARR)
Here's a breakthrough strategy you're NOT using…
And you should.
It's called "Set-it & Forget-it" and industry insider and pro trader Don Kaufman wants YOU to have it…
Watch it FREE today!
(Click to automatically register for the webinar.)
Thanks for reading today and being a loyal subscriber.
Your biggest fan,
Frederick Frost
P.S. We'd love your opinion.
How useful did you find today's Morning Bullets?
Not useful – It was ok – It was good – Very Useful
12.82% 13.20% 47.87% 26.12%
Note: Percentages are updated once per week on Sundays and include all feedback since inception.