Your daily source for trading strategies, tech news, and politically incorrect humor

Your daily source for trading strategies, tech news, and politically incorrect humor.
Dear eMBers,

Your Morning Bullets are here. Let's dig in.
INVESTOR INSIGHTS – Market Update
The markets rode a wave of investor optimism to new records yesterday.

But this morning, futures are pretty flat.

Both the S&P 500 and the Nasdaq set three straight days of record closes.

The Dow had its first record finish since November 27.

"US stocks could start feeling trade optimism fatigue as we near the holidays."

Find out which stocks are set to be the biggest winners and losers of the day.

And which data is getting released that could boost investor enthusiasm.
YOUR SILICON VALLEY (LIBERAL) OVERLORDS
When it comes to tech nomination Silicon Valley is king.

But will it stay that way?

Without a course correction, that could be in jeopardy.

China is giving American tech a run for its money.

And that poses problems. Sometimes, Chinese values come into sharp conflict with US values.

Matt Sheehan recognizes that the two nations have a symbiotic relationship.

And he thinks the key to strengthening that is a ground up approach to diplomacy.

He thinks it's local interaction between people, money and ideas that will shape what happens at the national level.

It's when you go beyond the local level that things get trickier.

He calls it Silicon Valley's China Paradox.

Even though there's been consistent exchange of people, money and ideas between our two nations, we are becoming steadily more divided.

And so our our tech companies.

He thinks that there are only two ways to resolve this paradox.

And he thinks reality is leaning towards the worst of the two options.
TRUMP DERANGEMENT SYNDROME
A sure sign that someone suffers from Trump Derangement Syndrome?

They can't take a joke…

This past weekend, Trump made some sarcastic remarks about a third term.

And Liberals lost their minds.

"Dictatorships happen all over the world when the person who jokes about not leaving doesn't leave."

The same commentator compared Trump to Benito Mussolini.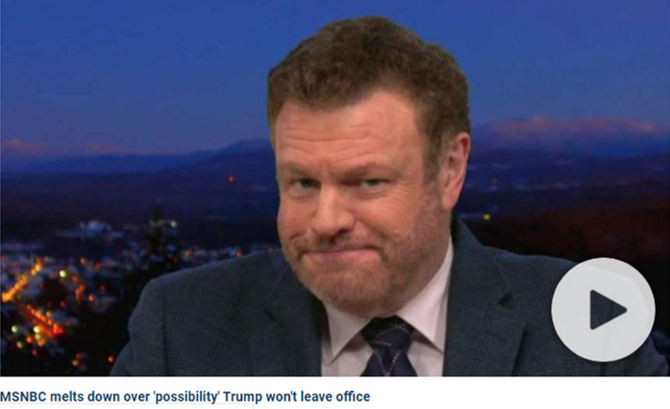 Mark Steyn had some fun at her expense.

"Joy Reid has finally figured it out. While the Democrats have been distracted investigating Trump for stealing the 2016 election, he has already stolen the 2024 election. That is how smart he is."

Already, the left is attacking the legitimacy of any election results because of "outside influence."

Steyn compared this to the Medieval "ducking stool."

"If a woman went under the water and came up breathing, that proved she was a witch. If the woman drowned, that proved she was innocent, but she was already dead… For the Democrats, the only way that Trump can prove he's innocent on the ducking stool is to lose an election"
What do you think?
Are Dems giving Trump the ducking stool test?
Here's my #1 loophole for this tax season.
I call it "the paycheck loophole."
It doesn't matter whether you make $50,000 or $500,000…
Kiplinger says it can add "thousands of dollars each year."
To prove it, I reached out to David Andrews, a regular salaried employee of ours.
African American support for President Trump is at "the highest levels of the year." That's according to a recent Zogby Analytics survey.

This is on the heels of Emerson and Rasmussen Reports where he was polling at 34%.

It's the highest support that any Republican president has ever received from black voters.

What factors have pushed the polling in Trump's favor?

A strong economy. Low unemployment in the black community. Trump's support for minority small business. His support for historically black colleges and universities. But all of those likely pale to his achievements in the passage of criminal justice reform.

Pierson, a long-time political aid to Trump, explains the phenomenon.

"It went through a couple of years, during the campaign, where Trump's a racist, he hates brown people, but yet he's doing all of these things that the first black president never did for black people, and so you kind of have this new perspective on who Donald Trump is."

Trump's critics are literally refusing to believe any of the polls.

Instead, they reject any reasoning about why there is growing support in the African American community.

"Those reasons would assume that it's real, which it isn't. To have a conversation about the reason is giving it credibility."

But NOT having that conversation could be even riskier for Democrats.

We'll just have to wait and see what happens on election day…
CRAZY-INTERESTING OR RIDICULOUSLY-WEIRD
Though we're not 100% sure why, our magnetic field is weakening.

And as it's weakening, magnetic north is drifting.

How far and how fast?

Over the past two decades, it's been moving at a rate of about 34 miles a year.

Scientists are predicting that the movement will slow to 25 miles a year.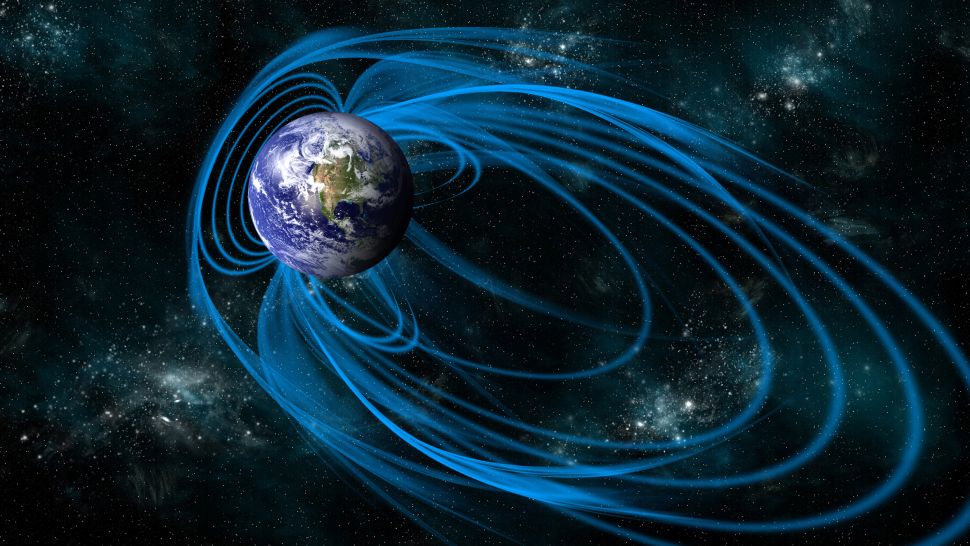 Source: LiveScience.com (Shutterstock)
In September 2019, the magnetic north pole crossed the prime meridian.

Will it strengthen again or are we headed for a pole reversal?

And what are the dangers?
ADDITIONAL READING AND RESOURCES (ARR)
For as long as I've been involved in trading, I've never seen anything as powerful — and potentially life-changing as this…
I've recently learned of an elite group of traders…
That routinely captures gains as high as 443%… 904%... and even 1,436%.
These traders don't work on Wall Street…
And until now, their secrets have been tucked away inside a little-known SEC repository.
But I'm getting ready to sit down with a former fund manager and VP of JPMorgan Chase…
To spill the beans on these traders — and how you can "piggyback" them to massive profits of your own.
Learn the secret that could have made you 15x your money in less than 9 months
(You'll automatically be registered when you click the link!)
Thanks for reading today and being a loyal subscriber.
Your biggest fan,
Frederick Frost
P.S. We'd love your opinion.
How useful did you find today's Morning Bullets?
Not useful – It was ok – It was good – Very Useful
12.82% 13.20% 47.87% 26.12%
Note: Percentages are updated once per week on Sundays and include all feedback since inception.