Your daily source for trading strategies, tech news, and politically incorrect humor.
Dear eMBers,

Your morning bullets are here. Let's dig in.
INVESTOR INSIGHTS – Market Rally Continues… But Will It Last?
The S&P 500 has been constrained over the past few days.
It's bouncing up and down 2,995 and 3,020.
Buyers continue to step every time the index pulls back.
However, there isn't enough fuel for the market to breakout.
Take a look at the Bloomber recap…
Asian Stocks Follow U.S. Lower; Treasuries Flat: Markets Wrap
Let's wait and see what happens tomorrow.
YOUR SILICON VALLEY (LIBERAL) OVERLORDS
3D printing (additive or augmented manufacturing) translates digital files into three-dimensional objects by layering material in a process known as additive manufacturing.
Printheads release matter in precise orientations that can produce complex structures, ranging from jewelry to three-story homes.
The Next 5 Printing Breakthroughs (2019-2024)
1. 3D printing speeds are slated to increase by 50-100X
2. Sustainable, affordable, 3D printed neighborhoods are launching
3. Convincing and delicious 3D printed steaks and burgers in fine restaurants
4. Metal 3D printers will overtake plastics
5. "Hey" will be the most frequently used command in design engineering
TRUMP DERANGEMENT SYNDROME
One high-ranking senior Democrat congressional aide referred Breitbart News to leftist filmmaker Michael Moore's tweets bashing Mueller–where he noted that he has been critical of Mueller from the beginning: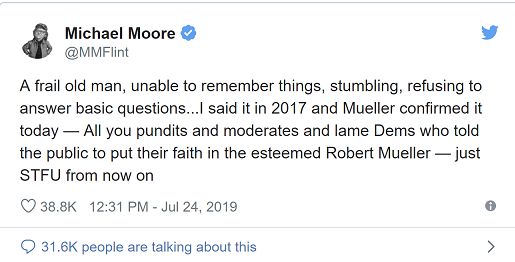 The biggest casualty of Robert Mueller's testimony was Robert Mueller.
Democrats destroyed Mueller. Thanks to their efforts, hearing Mueller made the report even less credible.
According to Washington Post AI and algorithm reporter Drew Harwell, Fox News, Breitbart News, and President Donald Trump dominated the social media news cycle on the day of Robert Mueller's testimony before Congress.
Harwell posted his findings in a number of tweets which showed the rankings of social media engagement during the hearing.
Take a look here…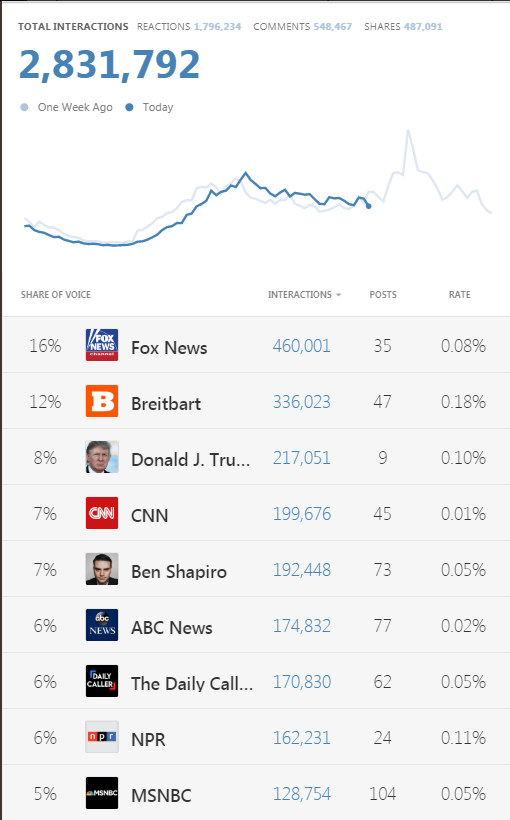 CRAZY-INTERESTING OR RIDICULOUSLY-WEIRD
ADDITIONAL READING AND RESOURCES (ARR)
I can't get into all the news and interesting information out there in this one email, so what you'll find here are articles, presentations, and resources I'm digging into and believe you should as well.
If you're interested in learning more about a conservative options trading strategy…
One that ANYONE can use to make money in the market…
Then check out my brand-new research service, Jeff Clark Trader.
It can help you start generating extra income…
By trading options on three specifically chosen stocks, over and over again, to fund a comfortable retirement.
Be among the first to join and get a one-year subscription for just $19.
That's the lowest price my publisher has EVER offered for a trading research service. And it won't be available for long…
To learn more and claim your subscription, just click here…
Your biggest fan,
Frederick Frost
P.S. We'd love your opinion.
How useful did you find today's Morning Bullets?
Not useful – It was ok – It was good – Very Useful
13.6% 11.9% 48.9% 25.6%
Note: Percentages are updated once per week on Sundays and include all feedback since inception.