Stock market rally, Big tech, and D-Day.

Your daily source for trading strategies, tech news, and politically incorrect humor.
Fellow eMBers,
What a week!
You and I covered a lot of ground on CBD.
Now, let's get back to the stock market action.
The jobs report was just released (8:30am EST).
May payrolls 75k vs. expectation of 175k. 
INVESTOR INSIGHTS – The Amazing Stock Market Rally 
S&P 500 rallied 100 points in 4 days. That's an incredible rally.

The buyers are stepping up. And I would not get in front of this freight train.
Why?
Because I haven't seen any selling pressure all week.
And I don't like to sell short on Fridays.
Why?
Because I don't want to worry about my positions over the weekend.

You never know what can happen.
The Mexico tariff headline risk looms. I don't think President Trump is bluffing.
Take look at the support and the resistance levels:
Resistance is at 2,835 and 2,869 (red lines).
Support is around 2,800, 2,775 and 2,745 (blue lines).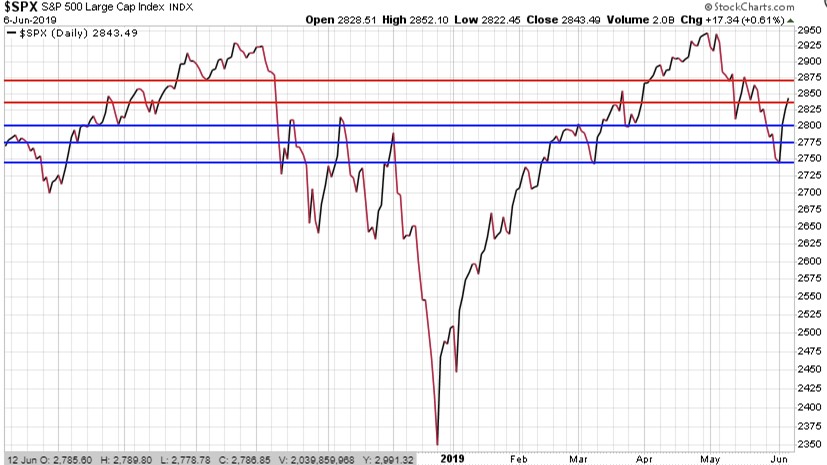 I don't see the market rallying much higher than 2,869.  
I think the market needs to pull back and/or consolidate first.
YOUR SILICON VALLEY (LIBERAL) OVERLORDS
Something is missing from the stock market rally…

High flyers like Amazon, Facebook and Apple are lagging.
Because the tech giants are under pressure. And the government is after them.
Wall Street fears they won't be able to do major acquisitions.
Why?
To stay "under the radar" while these antitrust probes are underway.
TRUMP DERANGEMENT SYNDROME
Everybody is celebrating the D-Day 75th anniversary.
Except the Radical Left. They won't take a break.
Take a look: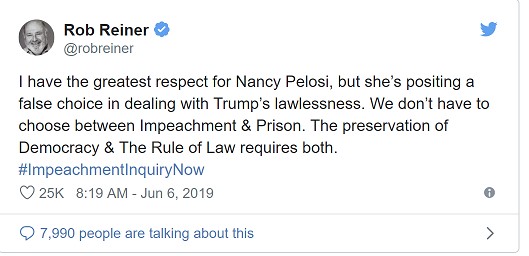 The crime?
Defeating Hilary Clinton…
CNN praises President Trump.
And you won't believe this…
The praise came from the White House correspondent Jim Acosta.
He said: President Trump "rose to the moment" during his D-Day speech.
He also added: 
"This is perhaps the most on-message moment of Donald Trump's presidency today."
CRAZY-INTERESTING OR RIDICULOUSLY-WEIRD
Fine art is a booming market.
And you don't have to be a millionaire.
You can invest for as little as $20 a share.
Masterworks.io makes fine art accessible to investors looking for alternative assets.
The CEO said paintings appreciate by at least 10%. And investors make money when Masterworks.io sells the painting.
And "Shareholders decide when to sell".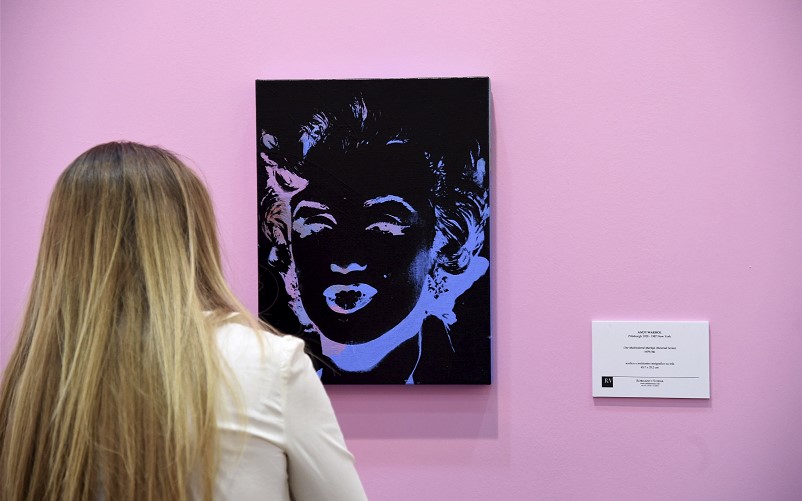 ADDITIONAL READING & RESOURCES (ARR)