testing:



Morning Bullets Brief: Afternoon Edition (Weird & Wonderful)

Your daily source for trading strategies, tech news, and politically incorrect humor.
Dear eMBers,

Your Morning Bullets Afternoon Brief is here!
Don't forget – today is our first test run of the Morning Bullets Briefs.

Instead of one big digest, we'll do bite-sized editions at 9:00 AM, 12:00 PM and 5:00 PM.

Let us know what you think about the change.

Now, let's dig in!
DONALD TRUMP IN HER DOG'S EAR?
Some people see Jesus on toast.
Or the Virgin Mary on the side of buildings.
Jade Robinson's story is a little different.
She found the face of Donald Trump in her dog Chief's ear.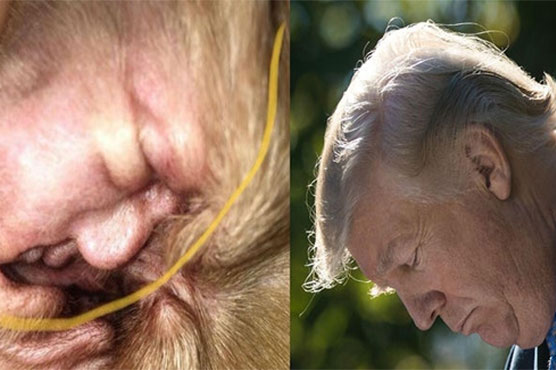 Jade didn't even notice it herself, at least not at first.

"I looked at the photo over 20 times zooming in and everything and never seen it at all. It took me showing his ear to my friend the next day, who saw it straight away."

In addition to going viral, the photo is helping out Chief the Beagle.

His ear is unhealthy and in need of vet treatment.

Do you see it?
If you're not already following us on Facebook, it's not too late!
This is just a small sampling of some of our irreverent posts this week…
Like, share and interact!
ADDITIONAL READING AND RESOURCES (ARR)
Thanks for reading today and being a loyal subscriber.
Stay tuned for our next edition Monday morning at 9:00am EST.
Your biggest fan,
Frederick Frost
P.S. We'd love your opinion.
How useful did you find today's Morning Bullets?
Not useful – It was ok – It was good – Very Useful
12.98% 13.22% 47.78% 26.02%
Note: Percentages are updated once per week on Sundays and include all feedback since inception.