Your daily source for trading strategies, tech news, and politically incorrect humor.
Dear eMBers,

Your Morning Bullets are here. Let's dig in.
INVESTOR INSIGHTS – Tariffs
President Trump announced additional tariffs on China.
Why?
China promised to buy agricultural product from the U.S. in large quantities, but didn't follow through.
China also didn't stop the sale of Fentanyl to the United States – Americans continue to die!
As a result, President Trump imposed another 10% tariff on Chinese goods – starting September 1.
And the market got hit with a sledge hammer.
Shares of retailers tanked as they are seen as the biggest target in the new round of China tariffs.
But I'm not worried. I think this decline will be another good buying opportunity.
YOUR SILICON VALLEY (LIBERAL) OVERLORDS
Amazon's AWS division is the most lucrative one.
It provides on-demand cloud computing platforms to individuals, companies and governments, on a metered pay-as-you-go basis.
According to Bloomberg, the Pentagon's $10 billion Joint Enterprise Defense Infrastructure (JEDI) cloud-computing contract is under review. President Trump believes Amazon is being given an unfair advantage.
As Bloomberg adds, the JEDI contract wouldn't be awarded until late August at the earliest according to Dana Deasy, the Defense Department's chief information officer, so Esper's review wouldn't necessarily result in a major delay if it postponed the award into September.
Will Amazon be walking on clouds?
TRUMP DERANGEMENT SYNDROME
CRAZY-INTERESTING OR RIDICULOUSLY-WEIRD
Ferrari's new hybrid hypercar is the most powerful street-legal stallion yet.

The 986 hp SF90 Stradale is an all-wheel-drive dynamo.
Check it out below…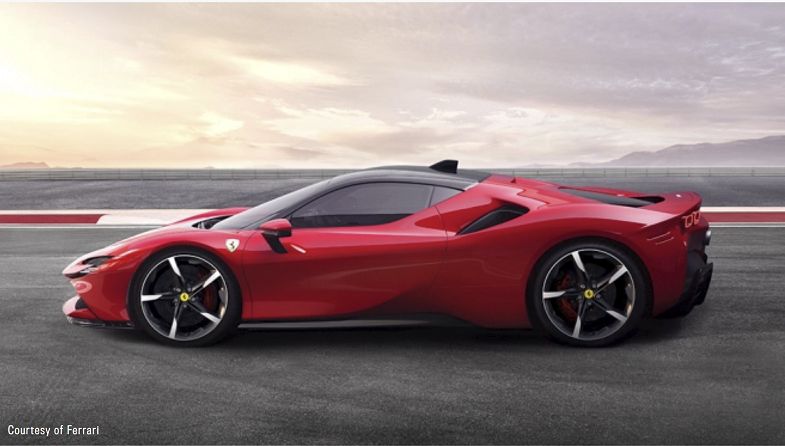 ADDITIONAL READING AND RESOURCES (ARR)
I can't get into all the news and interesting information out there in this one email, so what you'll find here are articles, presentations, and resources I'm digging into and believe you should as well.
Is there a way to take advantage from sudden market moves like yesterday?
The answer is yes.
And the guy to follow is Jeff Clark.
He's an amazing options trader.
And for the past 36 years, he helped people from all walks of life retire wealthy.
Retired school teachers… doctors… even the occasional pro athlete
His service is only $19 the first year. If you ever thought about learning how to trade options, please check it out.
Your biggest fan,
Frederick Frost
P.S. We'd love your opinion.
How useful did you find today's Morning Bullets?
Not useful – It was ok – It was good – Very Useful
14.1% 12.3% 47.7% 25.9%
Note: Percentages are updated once per week on Sundays and include all feedback since inception.