Hey there, Bullets Fans –
Your Morning Bullets Brief Updates are here! And that means trivia is, too.
Bonus Content: Exactly one year ago today, stocks plummeted, marking the biggest drop the market had seen since a crash in the year _______. 
Bonus points if you remember how many points the Dow Jones Industrial Average shed that day.
Think you know the answer? You can check it in the closing area down below!
Image Source: Morning Bullets
The Nasdaq was set for opening losses on Friday as the back-and-forth between equities and bond yields continued. Futures tied to the tech-filled benchmark shed 1.5% this morning as the 10-year Treasury yield rose approximately 1.6%. Lately, increasing yields indicates dips in tech stocks.
If you didn't catch President Joe Biden's first primetime address, you can read some of the highlights in the article, below. His remarks coincided with the one-year anniversary of the pandemic, and followed a record-breaking weekend of vaccine administration and his signing of the massive $1.9 trillion stimulus bill yesterday.
On the vaccine front, Novavax announced that its two-shot solution is 96% effective in preventing the original strain of the virus and approximately 86% effective in preventing the mutation initially spotted in the UK.
And finally, if you're one of the 33% of Netflix streamers out there who is now sharing a password, beware. The company is testing viewers to ensure they are authorized to use the account.
Other News That Matters To You:
The new megatrend will outperform all of the rest of them combined
Recommended Link:
He revolutionized online payment processing with PayPal….

He is revolutionizing space exploration with SpaceX and the auto industry with Tesla. 

And now Elon Musk is getting ready to unveil his next big project. 

S.A.V. will change everything…. and make a lot of people rich.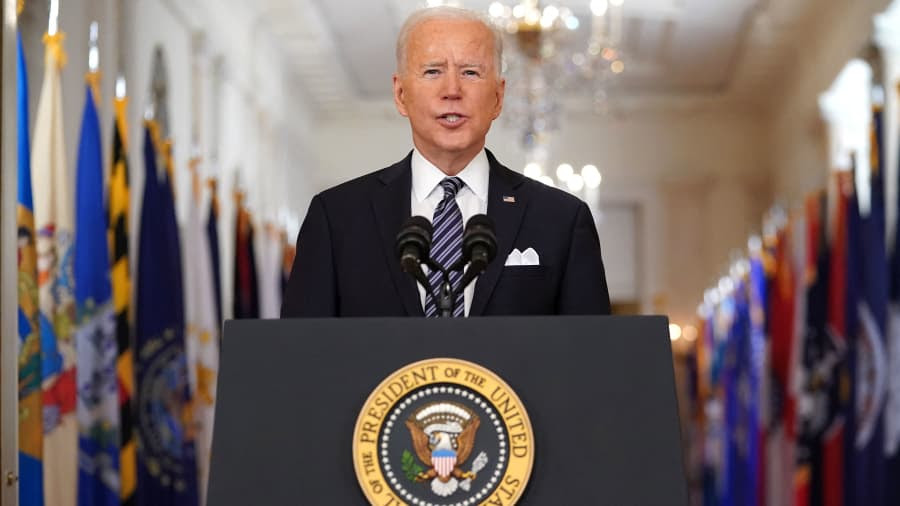 Image Source: Getty Images
During his first primetime address, President Joe Biden suggested that all Americans over the age of 18 would be eligible to receive the vaccine as of May 1, and could celebrate the Fourth of July with loved ones.
"If we all do our part, this country will be vaccinated soon, our economy will be on the med, our kids will be back in school, and we'll have proven once again that this country can do anything," he said during his address, which lasted approximately 25 minutes. "[However] if we don't stay vigilant, and the conditions change, then we may have to reinstate restrictions to get back on track. And please, we don't want to do that again. We've made so much progress. This is not the time to let up."
He continued: "Just as we were emerging from the dark winter into a hopeful spring and summer, [now] is not the time to not stick with the rules."
What else did Biden say, and what's next in the fight against the pandemic?
More Headline You Need To Read: