Your daily source for trading strategies, tech news, and politically incorrect humor

Your daily source for trading strategies, tech news, and politically incorrect humor.
INVESTOR INSIGHTS – Market Update
Central banks are cutting interest rates across the board.
On Thursday, the European Central Bank announced rate cuts and a 20 billion euro stimulus. Interest rates are now at their lowest point ever (-0.5%).
There are seven other central bank meetings in September – U.S. Fed, Switzerland, England, Japan, New Zealand and Mexico.
The Fed rate announcement is on Wednesday and the investors are expecting another 25 basis point cut. In addition, investors will be looking for Powell's remarks about the trade war and the rest of the year.
YOUR SILICON VALLEY (LIBERAL) OVERLORDS
Apple held an uneventful product launch event last week.

They announced a new iPhone 11, new Watch Series 5 and entry level iPad.
The iPhone got a camera upgrade and it now features three cameras on the back including an ultra-wide lens.
But there is something mainstream media didn't talk about. It's the fact that Apple is working on it's first 5G enabled phones – iPhone 12.
My advice is to wait for iPhone 12 since iPhone 11 is not much of an upgrade.
TRUMP DERANGEMENT SYNDROME
President Trump has achieved a historic milestone.
The Senate confirmed President Trump's 150th judicial nominee.
Why is this important?

Because having a more conservative judiciary will impact our country for years to come.
Well done!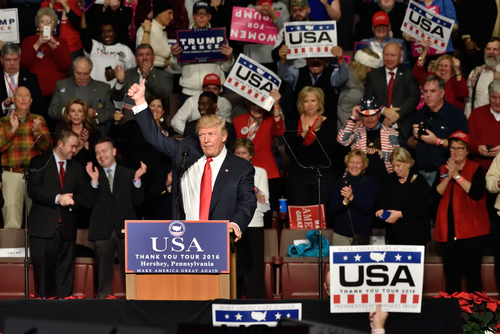 CRAZY-INTERESTING OR RIDICULOUSLY-WEIRD
ADDITIONAL READING AND RESOURCES (ARR)
I can't get into all the news and interesting information out there in this one email, so what you'll find here are articles, presentations, and resources I'm digging into and believe you should as well.
Apple isn't the only smartphone maker launching a 5G-enabled phone. Every major consumer electronics company on the planet is launching its own 5G devices.
And every single one of these devices – they will number in the billions – will depend on an essential component to connect to 5G. Jeff Brown spotted the company that provides that component. This is a stock that investors will want to own.
Your biggest fan,
Frederick Frost
P.S. We'd love your opinion.
How useful did you find today's Morning Bullets?
Not useful – It was ok – It was good – Very Useful
12.9% 13.7% 46.8% 26.5%
Note: Percentages are updated once per week on Sundays and include all feedback since inception.