Your daily source for trading strategies, tech news, and politically incorrect humor.
Hey there, Bullets Fans –
Your Morning Bullets Brief Updates are here! And that means trivia is, too.
Administrative Professionals' Day is celebrated today, but what year did this begin?
Think you know the answer? You can check it in the closing area down below!
After Netflix reported fewer new subscribers than the streaming giant anticipated last quarter, shares fell over 8%. Futures tied to the Nasdaq suffered as a result. That said, the Dow Jones Industrial Average and the S&P 500 were both poised for gains this morning.
Meanwhile, in Washington, President Joe Biden will reflect on his vaccine campaign efforts. So far, this country has given over 200 million shots to Americans, allowing the president to meet his goal of doing so before he hits 100 days at the helm of this country.
Johnson & Jonson will continue distributing virus vaccines in Europe after regulators determined that the benefits far outweigh the potential risks.
And finally, Senators Bernie Sanders and Pramila Jayapal just introduced what has been called the College for All Plan. The legislation would provide a free college education for millions of Americans.
Other News That Matters To You:
You don't want to miss this
Recommended Link:
How to Invest in Cryptocurrencies
There's no doubt that the cryptocurrency space has seen astronomical growth over the last few months. And with multinational corporate backing pouring in – from companies like J.P. Morgan and MasterCard – it's hard to deny that cryptos are here to stay. The only trick is getting a foot in the door before other investors take notice. Check out this special report to get started…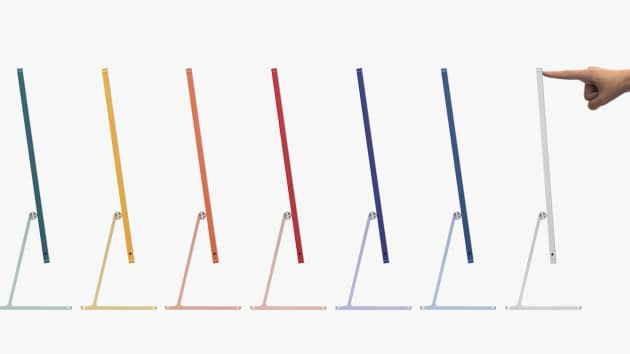 If you love yourself a new Apple product, you'll have a lot to be delighted about very soon.  During the company's flagship launch event, officials shared a colorful new (and super thin) iMac and an iPad Pro that uses the same chip as the desktop computers.
Apple is also launching a device known as "AirTag" to help users locate their lost device, and the company's TV has also been revamped.
The launch event was full of exciting announcements like this one but, still, shares of the company fell approximately 2% by the event's end.
More Headline You Need To Read:
Fredrick Frost
P.S.  How useful did you find today's Morning Bullets? 
Not useful – 22.81%
It was ok – 13.11%
It was good – 38.31%
Very useful – 25.77%
Note: Percentages are updated once per week on Sundays and include all feedback since inception.