Your daily source for trading strategies, tech news, and politically incorrect humor.
Dear eMBers,

Your Morning Bullets are here. Let's dig in.
INVESTOR INSIGHTS – Market Bounces Back
It has been a wild ride this week.
But if you were vacationing for the past few days, you would probably assume you didn't miss much because the markets are now where they started at the beginning of the week.
What's the latest in U.S. China trade war?
A report from Bloomberg said the White House is holding off on a decision about licenses for U.S. companies to restart business with Huawei after Beijing said it was halting purchases of U.S. farming goods.
In order to supply goods to Huawei, American businesses need a special license.

Why?
Because U.S. added Chinese Huawei to a trade blacklist in May over national security concerns.
So all eyes will once again be on the yuan to see if China retaliates.
It's going to be a bumpy ride…
Trump administration to ban Huawei from doing business with US government
YOUR SILICON VALLEY (LIBERAL) OVERLORDS
Politico reported the White House is preparing an executive order to address anti-conservative bias in social media.
Recently, we have seen many examples of Silicon Valley's bias against conservatives.
Breitbart News has exposed widespread search manipulation by Google and YouTube.
Facebook has put political figures on a list of potential "hate agents" for censorship
And Twitter employees have been caught by Project Veritas admitting to censorship of accounts that express an interest in "God, guns and America."
Go get them Mr President!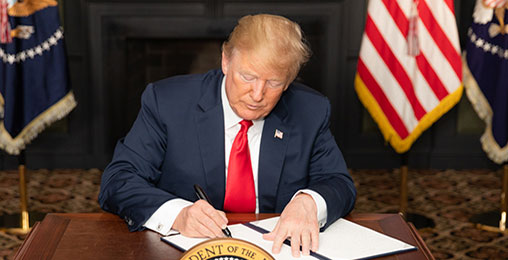 TRUMP DERANGEMENT SYNDROME
Take a look at what a Hollywood actress tweeted:

And on Monday, she even said: "I'll never stand for the flag again."
And when she's not denouncing her skin color and the American flag, she's bashing the country and President Trump…
Sienna College has conducted a survey and found something interesting.
President Trump is more popular in New York than NYC's Mayor Bill de Blasio.
According to the survey, which consisted of responses from 810 registered New York voters, de Blasio received a 26 percent favorability rating compared to Trump's 35 percent favorability rating.
It makes sense. President Trump has done a lot for NYC after all.
CRAZY-INTERESTING OR RIDICULOUSLY-WEIRD
ADDITIONAL READING AND RESOURCES (ARR)
I can't get into all the news and interesting information out there in this one email, so what you'll find here are articles, presentations, and resources I'm digging into and believe you should as well.
There is a lot of buzz about Angel Investing.
If you are interested in learning more, check out Angels and Entrepreneurs Summit featuring Shark Tank's Robert Herjavec and Serial Entrepreneur Neil Patel.
Your biggest fan,
Frederick Frost
P.S. We'd love your opinion.
How useful did you find today's Morning Bullets?
Not useful – It was ok – It was good – Very Useful
14.0% 13.2% 47.3% 25.6%
Note: Percentages are updated once per week on Sundays and include all feedback since inception.