Your daily source for trading strategies, tech news, and politically incorrect humor.
Hey there, Bullets Fans –
Your Morning Bullets Brief Updates are here! And that means trivia is, too.
Who said the following:
"Success is not final; failure is not fatal: It is the courage to continue that counts."
Think you know the answer? You can check it in the closing area down below!
Image Source: Morning Bullets
This morning, Federal Reserve Chairman Jerome Powell said that between the stimulus package and the accelerated vaccinations, the U.S. economy is on track for a fast recovery, thereby allowing the central bank to ease up on some of its support. Futures fell after that interview.
Investors this morning are also keeping their eyes on the latest look at initial jobless claims, with analysts anticipating 35,000 fewer claims than the previous week.
And AstraZeneca revised its trial data from 79% to 76% efficacy. This news comes as over 25% of Americans have already received at least one dose of the vaccine.
President Joe Biden will finally hold his first solo press conference tonight, and you'll likely hear him boast about vaccinations and the economic progress as of late. That said, he'll also face many questions regarding border security and gun control.
And finally, a House panel will hear testimony from Big Tech leaders today about misinformation on their platforms.
Other News That Matters To You:
If you want to see some serious gains in the market, check this out
Recommended Link:
The Next Bitcoin (Could Be Here)
After the end of a historical bull market, the cryptocurrency market is completely outpacing traditional investments. It's even skyrocketing past gold and is likely to continue doing so – which is why the time to buy is now. But choosing which cryptocurrency is best can be difficult. Don't fret – we've got you covered.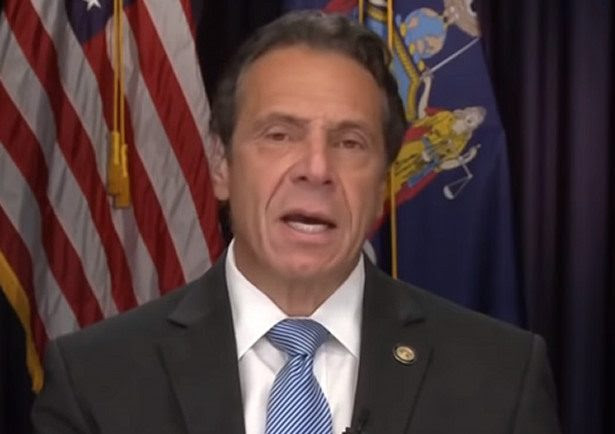 Image Source:  Gateway Pundit
In the latest episode of "What scandal is Cuomo facing now?" it has been revealed that New York Governor Andrew Cuomo secured preferential treatment for his family during the early days of the pandemic. This happened against the backdrop of a policy that would kill many more nursing home residents than he admitted.
According to The Albany Times Union, Cuomo directed top-ranking health officials to give his family members, and other people his administration deemed worthy first-priority virus tests.
"Members of Cuomo's family including his brother, his mother and at least one of his sisters were also tested by top health department officials — some several times, the sources added," according to The Albany Times Union.
Of course, his brother (and CNN host) Chris has remained mum on the subject. And so has CNN.
More Headline You Need To Read: