Your daily source for trading strategies, tech news, and politically incorrect humor

Your daily source for trading strategies, tech news, and politically incorrect humor.
Dear eMBers,

Your Morning Bullets are here. Let's dig in.
INVESTOR INSIGHTS – Market Update
Bloomberg's October commodity update has good news for precious metals.

And gold looks set to outpace them all.

Stocks took a big hit yesterday. But the future looks bright for gold, palladium, platinum and silver.

Gold prices have climbed 3% since the recent Fed rate cut.

Bloomberg Intelligence has tracked the relationship between gold and the S&P 500.

Their conclusion?

When the index misses the 3,000+ mark, gold gains.

"Divergent strength in the metal may indicate a dimmer future for stocks."

The only shiny object left behind is copper. It's down about 3% this year on a spot basis.

Gold futures were trading at $1,507.40. Conditions look ripe to reverse the decline from 2013, when the metal traded at $1,700.
YOUR SILICON VALLEY (LIBERAL) OVERLORDS
In the world of tech, computational chemistry is a hot ticket.


And Molecule.one leads the pack.
When creating ground-breaking drugs, hopes hang on molecules that don't yet exist.
While simulations are great, science needs more substance, less theory.
How do you make hypothetical molecules?
Or enough for real world testing?
Enter Molecule.one.
They've created a software platform that automates the process.
The secret is machine learning. Absorbing millions of patents and processes, the software connects the dots. Then it creates a method for making it.
All drug companies must do is to identify what they need a drug to do.
Molecule.one masters the how.
The platform will debut onstage at the Disrupt SF Startup Battlefield.
"Our system works for structures that have never been seen before by any chemist."
TRUMP DERANGEMENT SYNDROME
Watch out Big Business – Warren wants your money!
The candidate is promoting a massive tax for lobbying.
The whopping 35-75% tax on lobbying dollars is enough to make even Bernie blush.
Here's the breakdown:
Spend $500,000+ on lobbying – face a 35% tax
Spend $1,000,000+ – face a 60% tax
Spend over $5,000,000 – a 75% hit
Who gets hit the hardest?
Koch Industries, Pfizer, Boeing, Microsoft, Walmart and Exxon.
Some Democratic donors don't like it.
They'll either sit out the next election (or change sides) if Warren is the nominee.
Trump had a huge victory at the WTO.


It's the highest penalty EVER granted by the WTO.


This comes after the EU failed to end illegal loan subsidies for Airbus.


Tariffs will hit $7.5 billion in goods.


There will be a 10% tariff on Airbus aircraft.


Another 25% duty hits ag and industrial goods.


The new tariffs begin October 18.
CRAZY-INTERESTING OR RIDICULOUSLY-WEIRD
People do some weird stuff in the quest for fame.
And the Guinness World Records has been collecting them all for 64 years.
Like this guy, Joel Strasser.
He took the prize for the most toothpicks in a beard.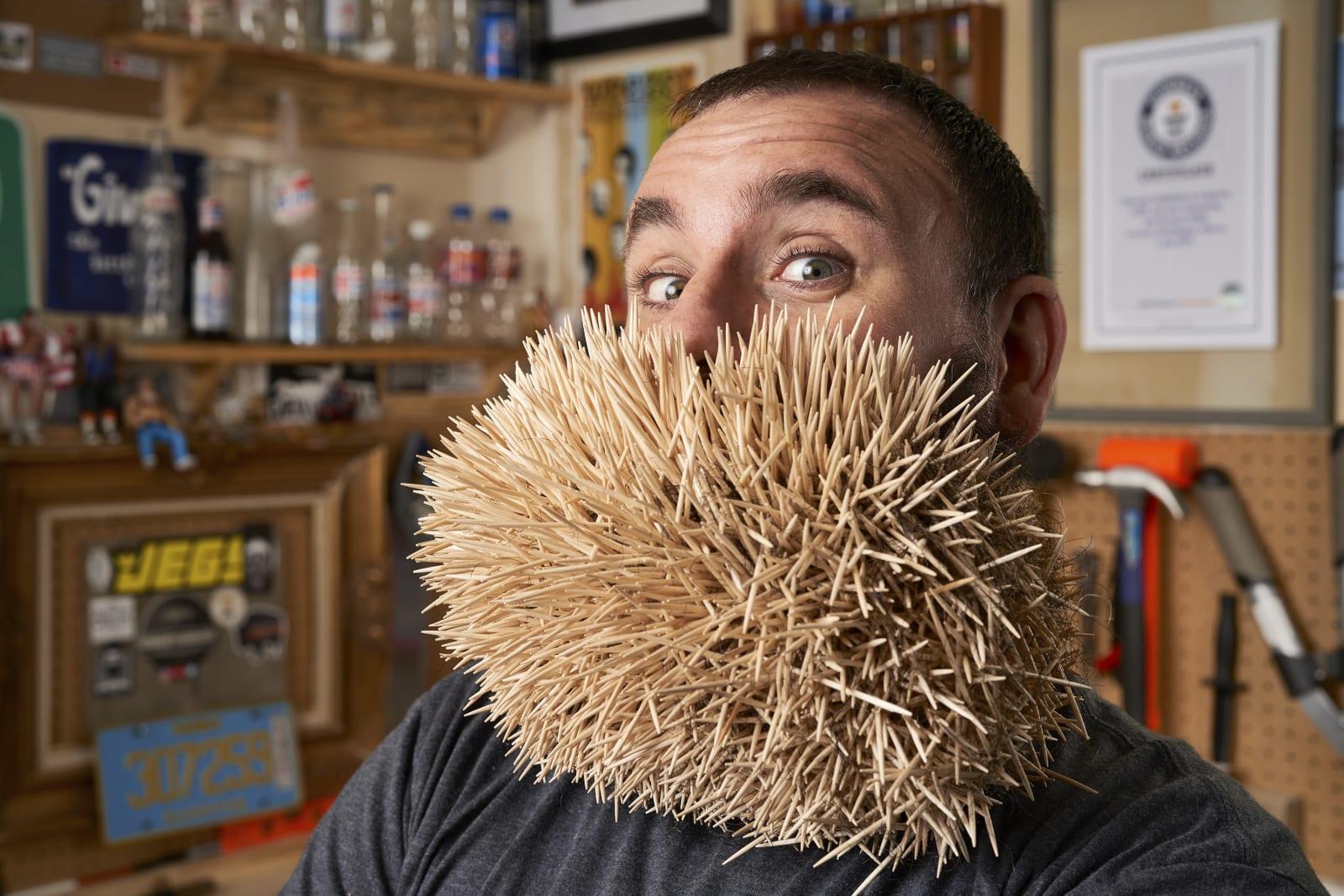 ADDITIONAL READING AND RESOURCES (ARR)
I can't get into all the news and interesting information out there in this one email, so what you'll find here are articles, presentations, and resources I'm digging into and believe you should as well.
Are you a fan of Shark Tank? How about Robert Herjavec?
Then you might want to check out the Angels and Entrepreneurs Summit.
It's a way for the average American to get into angel investing.
Your biggest fan,
Frederick Frost
P.S. We'd love your opinion.
How useful did you find today's Morning Bullets?
Not useful – It was ok – It was good – Very Useful
13.0% 13.9% 46.4% 26.7%
Note: Percentages are updated once per week on Sundays and include all feedback since inception.