Your daily source for trading strategies, tech news, and politically incorrect humor

Your daily source for trading strategies, tech news, and politically incorrect humor.
Dear eMBers,

Your Morning Bullets are here. Let's dig in.
INVESTOR INSIGHTS – Market Update
Third quarter is coming to an end and the Dow Jones is up less than 1%.
Stocks fell yesterday on news President Trump is considering to block U.S. investments in China.
What's next?
October is right around the corner and it's usually a volatile month. On top of that,
China trade talks are scheduled to resume on October 10.
Here are some interesting stock market stats for the next few days:
Monday (Sep 30) – last day of Q3 – Dow Jones was down 14 times of the last 21
Tuesday (Oct 1) – first day in Oct – Dow Jones was down 8 of the last 13
YOUR SILICON VALLEY (LIBERAL) OVERLORDS
Can a robotics company revolutionize construction industry?
A company called Civdrone developed a drone for one of the most boring tasks in the construction industry…
The task is land surveying. It ensures structures are built in the proper place. And it important in order to avoid mistakes.

TRUMP DERANGEMENT SYNDROME
Former House Speaker Ryan is on the board of the Fox Corp.
Vanity Fair cited multiple sources that said Ryan has been suggesting that Fox should decisively break with the president.
Ryan didn't do much as a House Speaker and now he's even more useless.
Fox should know better. Abandon President Trump and you will sink like a Titanic…
President Trump mocked media and his enemies.

"We're at war," he said. "These people are sick, they're sick and nobody's called it out like I do, I don't understand, people are afraid to call it out, they are afraid to say that the press is crooked, we have a crooked press, we have a dishonest media."
He also made fun of Adam "Pencil Neck" Schiff.
"He's got a neck, it's about this big. He's got shirts that are too big because you can't buy shirts that are that small." he said.
Watch it here…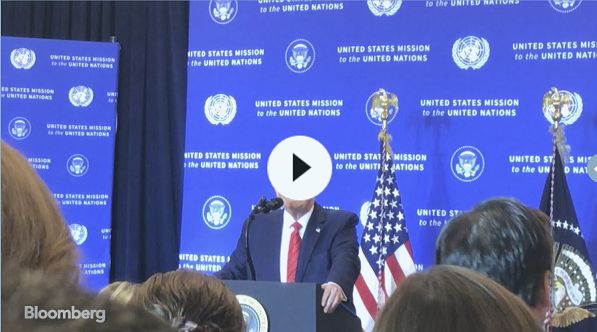 A MESSAGE FROM JON VOIGHT
ADDITIONAL READING AND RESOURCES (ARR)
I can't get into all the news and interesting information out there in this one email, so what you'll find here are articles, presentations, and resources I'm digging into and believe you should as well.
If you're interested in learning more about a conservative options trading strategy…
One that ANYONE can use to make money in the market…
Then check out Jeff's brand-new research service, Jeff Clark Trader.
It can help you start generating extra income…
By trading options on three specifically chosen stocks, over and over again, to fund a comfortable retirement.
Your biggest fan,
Frederick Frost
P.S. We'd love your opinion.
How useful did you find today's Morning Bullets?
Not useful – It was ok – It was good – Very Useful
12.6% 14.0% 47.0% 26.3%
Note: Percentages are updated once per week on Sundays and include all feedback since inception.