Your daily source for trading strategies, tech news, and politically incorrect humor.
Dear eMBers,

Your Morning Bullets are here. Let's dig in.
INVESTOR INSIGHTS – Market Update
Who are the biggest winners in the current market environment?
According to Financial Times, the biggest winners are quant hedge funds.
The biggest winners returned 36.1% and 20.7%. And their biggest bets were on falling bond yields and rode the epic bond rally.
But as I told you on Friday, the bond chart has gone parabolic… and you should NOT be buying ETFs such as TLT (20+ Year Treasury Bond ETF) right now.
The better trade would be to buy an ETF that is short bonds.
YOUR SILICON VALLEY (LIBERAL) OVERLORDS
The 5G rollout race is on.
Chicago, Minneapolis and Seoul (South Korea) residents can now use the first commercially produced 5G smartphones (the Motorola Z3 with 5G Moto Mod and the Galaxy S10 5G).
Verizon has plans to launch 5G in more than 30 American cities before the end of 2019.
Japanese government recently approved a $14.4 billion investment to roll out 5G networks over the next five years.
China is not far behind and wants to establish itself as the leader in 5G technology.
5G will be the cornerstone of many exponential technologies.
The 5G Economy: How 5G will Impact Global Industries, The Economy, and You
TRUMP DERANGEMENT SYNDROME
Democrats have a new strategy for 2020: hiding Biden.
Biden retreated to the background after a week full of gaffes.
And he's supposedly reworking his schedule to cut back on his public appearances to avoid more public scrutiny.
Will Sleepy Joe limp over the finish line to face President Trump in 2020?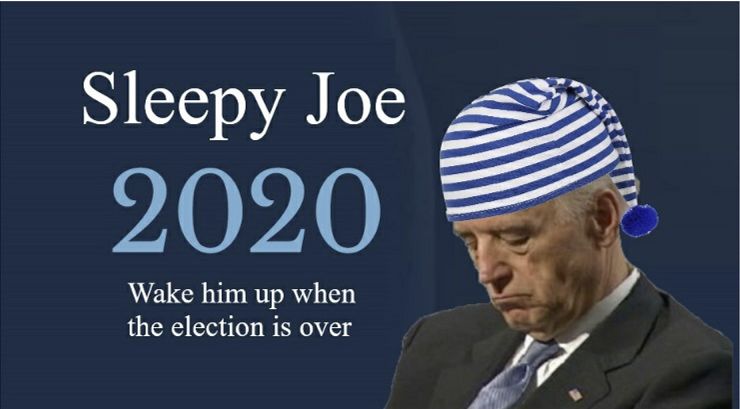 President Trump claimed he broke Elton John's attendance record at the arena in New Hampshire.

And the media rolled their eyes. They didn't believe him.
However, Manchester Deputy Fire Marshal Mitchell Cady told DailyMail.com that Trump was right – that his crowd numbered 'just over 11,500.'
Cady also estimated at least 8,000 people stood outside the arena in an overflow crowd area.
On the other hand, Joe Biden drew only 30 supporters to an event held at the same time.
The Eagle-Tribune, a local Massachusetts newspaper, reported Biden's campaign only brought in "about 30 supporters" to attend an event held in Manchester, New Hampshire.
I'm guessing out of the 30 supporters 15 were journalists, 12 were staffers, and 3 were lost tourists…
Watch the President Trump's rally highlights here…
CRAZY-INTERESTING OR RIDICULOUSLY-WEIRD
ADDITIONAL READING AND RESOURCES (ARR)
I can't get into all the news and interesting information out there in this one email, so what you'll find here are articles, presentations, and resources I'm digging into and believe you should as well.
A few weeks ago, one of Silicon Valley's most successful angel investors, Jeff Brown, made history.
To a live audience just off campus of Yale University, he revealed the technology behind a device worth a potential $100 billion.
This technology is what Jeff is predicting will become the biggest tech investment of 2019.
And it's all because of 5G.
Your biggest fan,
Frederick Frost
P.S. We'd love your opinion.
How useful did you find today's Morning Bullets?
Not useful – It was ok – It was good – Very Useful
13.3% 13.8% 47.9% 25.0%
Note: Percentages are updated once per week on Sundays and include all feedback since inception.