Your daily source for trading strategies, tech news, and politically incorrect humor.
Hey there, Bullets Fans –
Your Morning Bullets Brief Updates are here! And that means trivia is, too.
On this day, in 1993, shares of Phillip Morris stock fell 23%. The date was later called what?
Think you know the answer? You can check it in the closing area down below!
The stock market is closed today in observance of the Good Friday holiday, but investors will still receive some economic data to digest today. The Labor Department this morning is set to release its March employment report (more on those numbers, in the article below).
The hiring data follows the government's weekly look at initial jobless claims for last week, which was relatively disappointing. There had been 719,000 new claims filed, which far surpassed estimates.
Still, the S&P 500 managed to cross a major milestone yesterday, surpassing 4,000 for the first time.
"Yesterday, I suggested that the counter-trend rally in tech could continue for a few more days before it ebbs. So far that forecast stands, but without a cool employment number…I expect the reopening stocks — think the banks and the industrials — to come back into vogue on the Wall Street fashion show."
Other News That Matters To You:
This is what you need to know about the Millionaire Maker event
Recommended Link:
It's Finally Here…

It's being called, "The Millionaire Maker Event"…

(Clicking automatically opts you in – Privacy Policy)

A brilliant man by the name of Chris Rowe is making a strong prediction…

And it's important you know about this in time.

Why should you pay attention to Chris Rowe's latest prediction?

(Clicking automatically opts you in – Privacy Policy)

For one simple reason…

He has one of the best track records in America when it comes to spotting the massive stock market moves before they happen.

(Clicking automatically opts you in – Privacy Policy)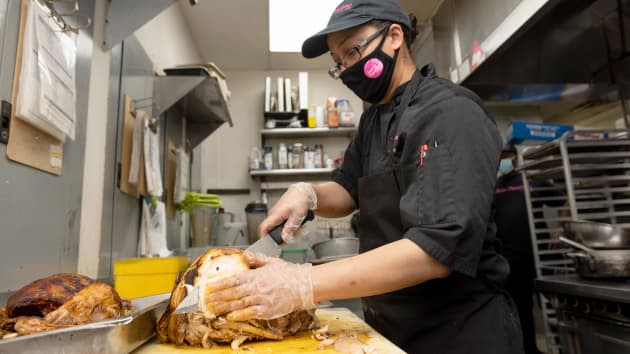 Image Source:  Getty Images
The United States added 916,000 new jobs to the economy last month, a number that far exceeds the 675,000 new payrolls that economists had anticipated.  The unemployment rate decreased to 6% from 6.2%, which was right in line with economist expectations.
"When it comes to the economy, things are looking up," Citi U.S. Wealth Management's Shawn Snyder had said before the numbers were released. "But the whisper number around the street is closer to a million, so expectations are pretty high."
This number not only exceeds what analysts had anticipated, but it also blows February's data totally out of the water. In that month, only 379,000 payrolls had been created.
"I think March is going to be the first one of a string of very strong numbers," said one economist. "It's not as strong as what we're going to see in April and May. I think we could see a string of three or four months where we average over 1 million jobs."
More Headline You Need To Read: