Your daily source for trading strategies, tech news, and politically incorrect humor.
Hey there, Bullets Fans –
Your Morning Bullets Noon Brief Updates are here!
Had enough of politics for a lifetime? No worries, you can check out what the markets are doing right here.
Is this the first time you're reading Morning Bullets? Tired of waiting on someone to forward it to you? Just click here to opt in and never miss an edition!
So, without any further ado, let's dig in…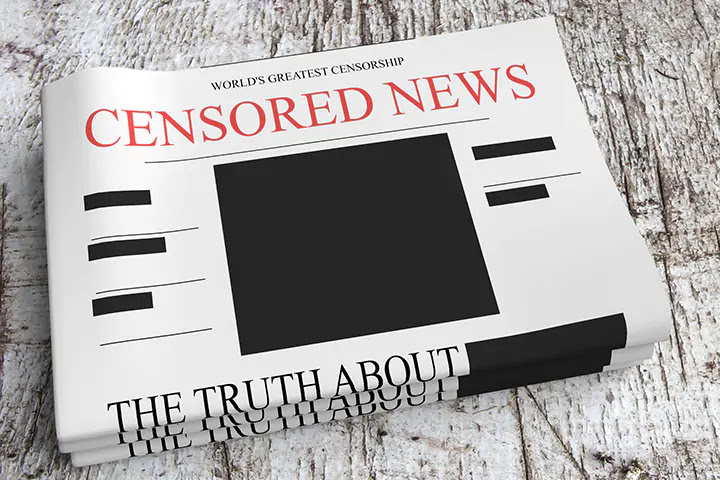 Image Source: MedPage Today
Well, this is a story that impacts both of my major reader categories: politics and the financial markets. 
As we've long suspected, "The Big Three" in media are censoring our news. And in these particular instances, they've been censoring some pretty good news – about the economy.
Maybe that's because President Trump is totally owning this market recovery – against the steepest odds a President has faced since the Great Depression?
Or maybe it's because the Democrats want to paint a darker picture so they can sell lies to their base a little easier?
Either way, here are 13 very specific instances where the Big 3 censored awesome economic news…
How many can you guess before you open the link to verify? Reply back and let me know.
Not only am I curious, replying back to our newsletter is the single greatest way to make sure you never miss an edition thanks to Gmail bots and other "censors" that might try hiding these sends…
More News For Conservatives…
Is This The Death Of Buy & Hold?
Recommended Link:
(clicking will opt you in to Profit Pregame's free daily e-letter – privacy policy)
This could kill buy and hold forever.

One guy made $38,000 in three weeks….another over $26,000 and another guy has been averaging $1325 a day in profits since he started.

And Bill Z posted he's hit on 37 of 44 trades since he started using this 1 strategy.  (clicking will opt you in to Profit Pregame's free daily e-letter – privacy policy)

That's an 84% win rate.

To see how they do it click here.
(clicking will opt you in to Profit Pregame's free daily e-letter – privacy policy)
It looks like the real Nancy Pelosi has been unmasked for the hypocrite that she is.
My favorite part? Where she pretended like she didn't know the law.
My second favorite part? That it was just a wash and blow dry, which she could have EASILY done at home like everyone else is expected to.
Listen to what locals in the city, who have seen many of their friends and loved ones lose their business because of the same rules that Pelosi circumvented, have to say.
Other Political Headlines…
Thanks for reading today and being a loyal subscriber.
Know someone who should be getting these Bullet Briefs?
Make sure to send them over to www.morningbullets.com to subscribe.
Stay tuned for our next edition!
Your biggest fan,
Frederick Frost
P.S.  We'd love your opinion. 
How useful did you find today's Morning Bullets?
Not useful – 21.42%
It was ok – 13.76%
It was good – 39.70%
Very Useful – 25.12%
Note: Percentages are updated once per week on Sundays and include all feedback since inception.