Your daily source for trading strategies, tech news, and politically incorrect humor.
Hey there, Bullets Fans –
Your Morning Bullets Brief Updates are here! And that means trivia is, too.
On this day in 1998, Disney bought a pretty large stake in Infoseek.com. Why was that?
Think you know the answer? You can check it in the closing area down below!
Image Source: Getty Images
By now, you've likely heard the rumors swirling that Academy Award winner Matthew McConaughey is considering a potential run for Texas governor — a move that Senator Ted Cruz does not want to see come to fruition.
If McConaughey does ultimately run, he'd be hoping to unseat Governor Greg Abbott, who has been a "close friend and mentor" for Cruz.
McConaughey's political views are also a bit murky, and no one has pinned him down to a party just yet.
Republicans have held the post at the Texas governor's mansion for nearly 30 years.
"He's a very charming, very affable guy," said Cruz. "He's a movie star, and a good-looking, charming, affable movie star can be a really formidable candidate on the ballot. And I hope that doesn't happen, but you know what? He's going to have to make his own decision whether he's going to run or not."
Other News That Matters To You:
Making money with digital currency doesn't have to be hard
Recommended Link:
How to Invest in Cryptocurrencies
There's no doubt that the cryptocurrency space has seen astronomical growth over the last few months. And with multinational corporate backing pouring in – from companies like J.P. Morgan and MasterCard – it's hard to deny that cryptos are here to stay. The only trick is getting a foot in the door before other investors take notice. Check out this special report to get started…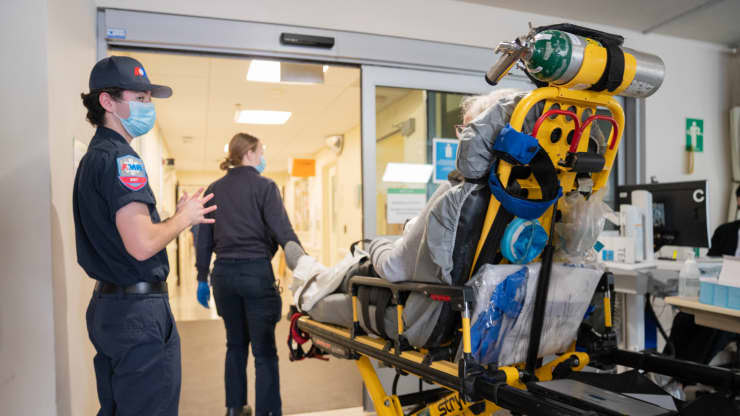 Image Source: Getty Images
Futures looked to continue their downward spiral on Friday morning, prompted by the Federal Reserve meeting earlier this week that sent stocks south. Meanwhile, the 10-year yield hovered around 1.49% this morning, despite a surge to 1.6% on Wednesday.
And in the U.K., recent research suggests that the coronavirus may actually impact the brain tissue for a long period of time.
"In short, the study suggests that there could be some long-term loss of brain tissues from [the virus], and that would have some long-term consequences," said Dr. Scott Gottlieb.
More Headline You Need To Read:
Fredrick Frost
P.S.  How useful did you find today's Morning Bullets? 
Not useful – 22.95%
It was ok – 13.23%
It was good – 38.01%
Very useful – 25.81%
Note: Percentages are updated once per week on Sundays and include all feedback since inception.